Gisele Bündchen Shows off Her Wavy Hair in Recent Photo after Getting Blonde Highlights
Gisele Bundchen's new hairdo has her looking absolutely refreshed and glowing in a picture she shares showing off her new look. 
After a visit with celebrity stylist, Harry Josh, at the White Rose Collective Hair Studio Salon in East Village, Manhattan, Gisele Bundchen teases her followers about her new look, in a caption she writes:
"Coming soon... ✨ Em breve..."
According to Daily Mail, on the Thursday, Gisele looked casual wearing wide legged jeans and white sneakers.
She was spotted walking into the White Rose Collective Hair Studio Salon with her hair tucked into the hoody of a white furry bomber jacket.
The supermodel was surrounded by a team of hairstylists and Harry himself, who immediately got to work on her long ombre brown and blonde hair.
The team started by laying her hair is sections of silver foil before adding the color. Showing how down to earth she is, Gisele could be seen getting up to help with washing the color out of her hair.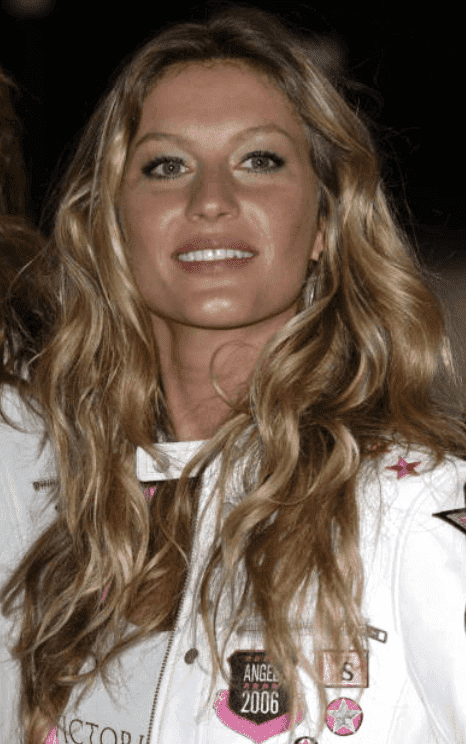 After a blown out and a subtle trim to refresh her look, she happily high-fives Harry to signify a job welcome. Harry proudly shows off the look saying:
"Greatest day with the ONE ??? and only @GISELE! Using our #HJUltright Dryer + #HJPro 2n1 Marcel Wand to get Gisele's ICONIC gorgeous waves! ??"
In 2017, Harry, who has been Gisele's go to hairstylist for years, shares how he maintains her blonde locks, saying:
"One of our most frequently asked Q's: ? "How do I get #Gisele's amazing hair color?!" 

"It's only highlights with 20 volume bleach - which she does 2 or 3 times a year, if I'm lucky! She's so low maintenance!"
Confident in her new look she was followed by paparazzi looking makeup free as her curly golden hair blew in the wind. Pictured again by Daily Mail, just moments after getting her hair done Gisele kept busy running errands around New York city. 
She walked around listening to music on her AirPods, while holding a bag of groceries in one hand and a bouquet of yellow and white flowers in the other hand.