Fantasia Barrino Covers Impressive Curves in Skintight Jumpsuit as She Stops to Play Basketball While on 'Sketchbook Tour'
Fantasia Barrino shows off her moves on a basketball court and sets the Internet on fire.
R&B singer Fantasia Barrino is sizzling hot in a series of sexy photos where she is playing basketball, showing off her stunning figure on her Instagram account.
The singer is known not only for her incomparable voice but also for her sensuality and sense of style.
Fantasia proved she knew her way around the court, and pulled off some cool moves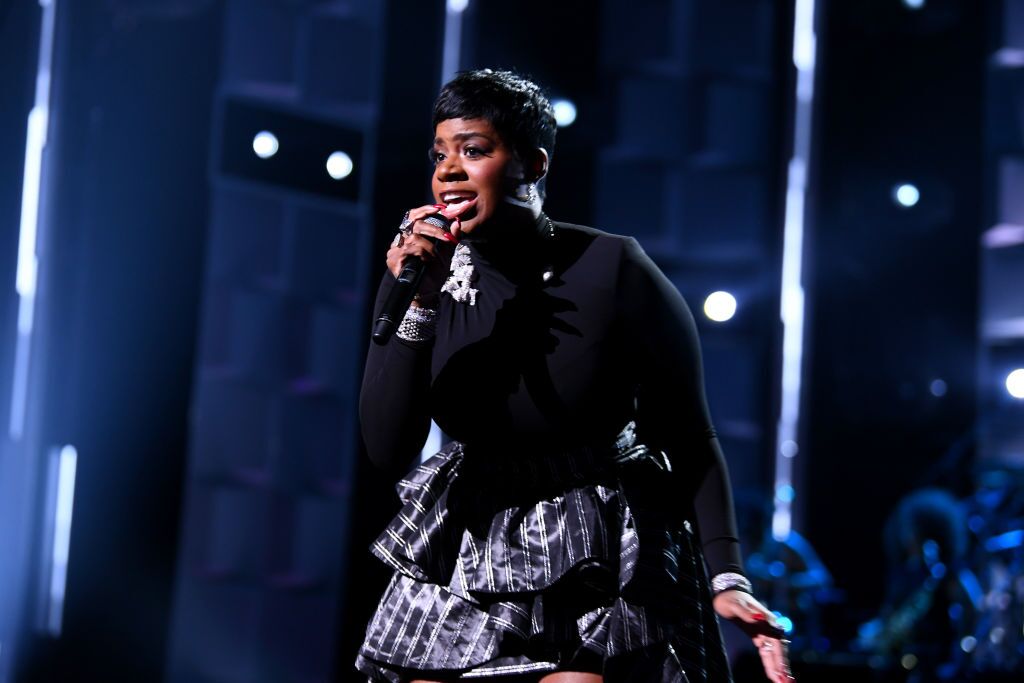 FANTASIA BARRINO RULES
Fantasia wowed the boys from the University of New Orleans' basketball team by playing a little one-on-one with them.
The diva showed up is a clinging scarlet bodysuit with a hood that showed off every curve of her spectacular figure. It must surely have been impossible for the players to keep their eye on the ball...
FANTASIA DAZZLES NEW ORLEANS PLAYERS
Fantasia proved she knew her way around the court, and pulled off some cool moves, moving like a pro in a pair of dramatic boots with red fur. She captioned her post:
"Soooooo! Today we have a Show in New Orleans and are here at the University of New Orleans. They were practicing and gladly paused to let me play so, do you think I made this shot? I Think I'm Ready To Show Out Tonight what up #0 from CHARLOTTE NC."
FANTASIA PROMOTES NEW ALBUM
Curiously enough, not long ago Fantasia posted a photo of herself on a basketball court to promote her new album, Sketches. In the snap, she flaunts her figure in basic black and spiky heels and lots of attitude. She wrote:
"Time to Play Ball #RockSoul #sketchbook Pre- Order now @target workout works out @zavis1"
NEW CHALLENGES FOR FANTASIA BARRINO
Fantasia, who is touring with her new album Sketches, has revealed that music is no longer her only priority. She said:
"Not done with music. But God has some great things for me, and I know that it's more than music — it's books, it's movies, it's clothing. I've got to get out here to be present with people and showing them love and how you can fall down but get back up."So yeah. I've got a story to tell."
Fantasia has recently lost her beloved grandmother, Apostle Addie Collins, and has turned her heart towards God, and a new more spiritual life, which might just include gospel music.
FANTASIA BARRINO'S STUNNING FIGURE
Fantasia is a showstopper in every sense of the word, but lately, the figure the singer has been flaunting on stage is more toned and at least 50 pounds lighter.
Fantasia revealed that since her son Dallas Xavier Barrino, 7, was born, she has been struggling to recover her form.
She has achieved her goal by dedicating herself to the workout plan her trainer Sonya McRoberts devised in order to reshape Fantasia's body. Fantasia said:
"I workout every day, sometimes twice a day. I keep my trainer with me and she travels with me. I love Pilates, yoga, and spinning."
Fantasia admitted that her passion for good old Southern comfort food fried chicken and collard greens still trips her up once in a while, but on a whole, she has dedicated herself to a new, healthier way of life.