Kim Fields from 'Living Single' Is Gorgeous with Curly Hair and Sheer Striped Top Paired with a Blue Jacket
Kim Fields is a vision in blue as she looks way beyond her age in a couple of recent photos. The beloved actress showed that, at 50, nothing is standing in the way of her fashion game.
Fields has been around for a long time, from her 70s/80s gig on "Facts of Life" to her role in the 90s sitcom "Living Single." All through the years, this woman continues to age like fine wine.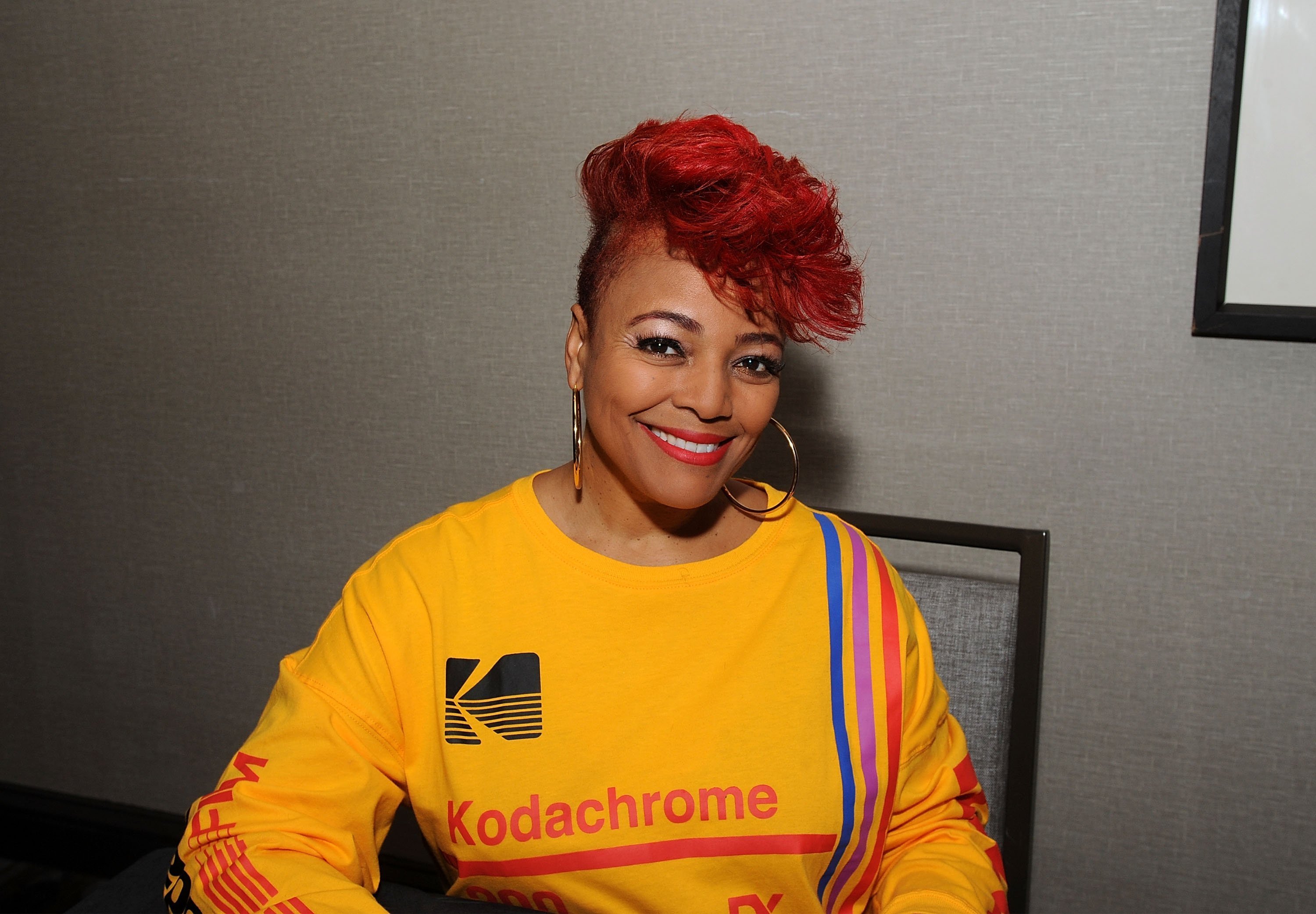 If you're in doubt, two photos she shared on Instagram a few days ago should do the trick. Fields looked every inch a boss lady in a blue blazer with glittering lapels worn over a black top with sheer panels.
The former child star sported a smoky eye and blue eyeshadow while her nude lip contrasted perfectly with her bright smile. Jet-black curls framed Fields' face and offered the perfect finish to a lovely look.
"Spreading some Boss Joy this mornin'! I had some to share!!!" she captioned one post. "Let your light shine!"
If anyone knows what "Boss joy" feels like, it's Fields. The mom-of-two is executive producing a Christmas movie "You Light Up My Christmas," set to premiere on December 1 on Lifetime.
Fields was married to film producer Jonathon Freeman from 1995 to 2001 when the union ended in divorce.
Fields has been making headlines with her latest project, mainly because she's orchestrated a reunion with her "Facts of Life" co-stars Lisa Whelchel, Mindy Cohn, and Nancy McKeon. She's even paying tribute to their late co-star Charlotte Rae, in the movie.
Explaining that her decision was not only about using her powers as executive producer, Fields told PEOPLE last month:
"From the standpoint of, this time of year, this season of family, and nostalgia, and memories, and I said, you know, I'd love to create a series of sequence in a couple of scenes, where we are together."
Two years ago, Fields opened up to Fox News about how she managed to escape the dreaded child star curse:
"[My family] supported me, let me cry on their shoulders when I was frustrated. When I was unsure, when the waters just seemed to be so uncharted… And so for me, I didn't want to be a statistic. I didn't want to be a has-been. There was a little ego involved."
Fields' Hollywood journey has not been without its ups and downs, but the actress manages to always land on her feet.
Fields was married to film producer Jonathon Freeman from 1995 to 2001 when the union ended in divorce. Fortunately, she soon met Broadway actor Christopher Morgan, who is now her happily-ever-after.
Fields and Morgan tied the knot in July 2007, two months after their first son, Sebastian, was born. Their second son, Quincy, born in 2013, was the result of a surprise pregnancy after the actress had suffered two miscarriages.
Fields and Morgan celebrated their 12th anniversary earlier this year with a goofy social media post. "We'll tell you our secret for a successful marriage: Coffee, Bacon, Laughter, Music," the actress joked.