Kim Fields smiles in rare photo with her husband on 1st Thanksgiving since the death of his dad
Kim Fields is a woman of family, and last May when her husband lost his father, she was her biggest support. The family recently celebrated the first Thanksgiving without the beloved man, and Fields had nothing but lovely words for the father of her kids.
The actress/director took to Instagram after the holidays to send some heartwarming words to her husband, Christopher Morgan, for having such a strong spirit as their family celebrated the first Thanksgiving since the death of his father in May.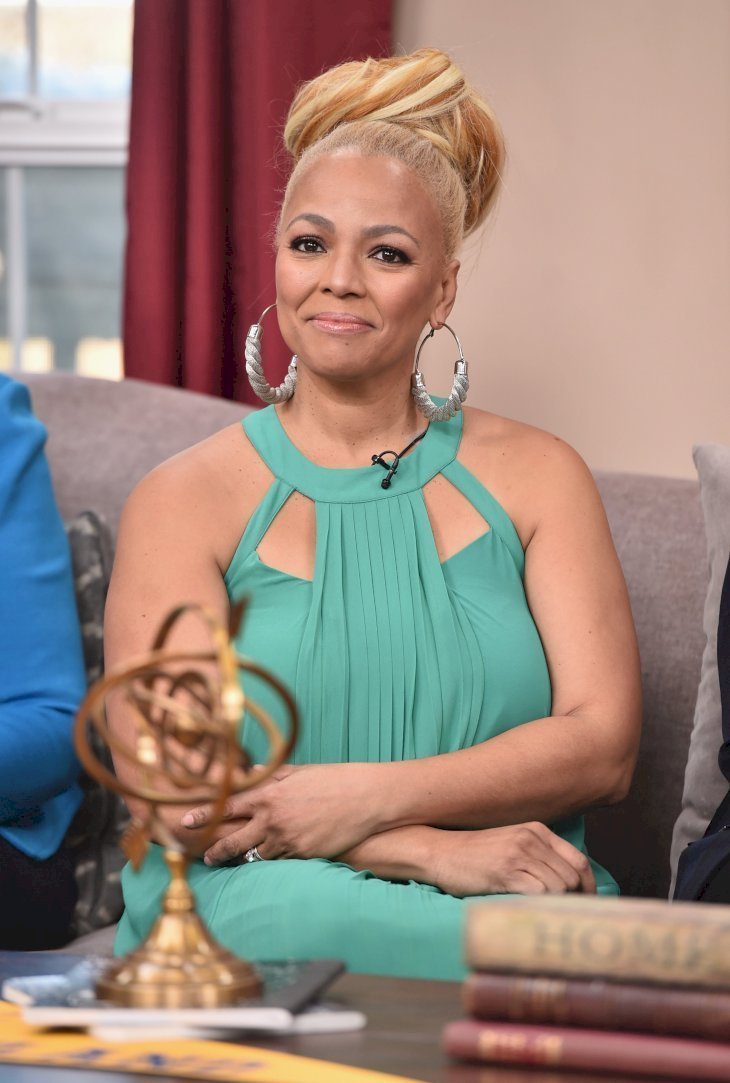 According to Fields, despite having a heavy heart over his loss, Morgan managed to lead their family through this year's Thanksgiving celebration with "genuine smiles."
Fields continued:
"While it honestly is still incredibly sad & painful, he breathes through it all to stay connected to the divine grace, mercy, comfort & peace given from On High. I know some of you have had to create new norms during the holidays in the wake of losing loved one(s) at some point. Within our circle/village there have been several recently. I/we honor their spirit and celebrate their lives & legacies as we all journey on. Baby, you're simply wonderful. I love you @christopherlmorgan."
Back in May, the "Living Single" star announced the death of her father-in-law, Wallace Morgan with another Instagram post. "He was a phenomenal father to my husband and grandfather to our sons. We celebrate his life and cherish his wisdom, while we mourn and grieve.," she wrote.
She also asked fans for their support and prayers, especially for her husband.
HE'S ALSO AN ENTERTAINER
Even though Morgan isn't in the spotlight as often as his wife, he's also in the entertainment industry. But as a Broadway performer, his job is focused on a different kind of audience. However, he made a few appearances on TV alongside Fields when she joined the ladies of "Real Housewives of Atlanta" in 2016.
The reality show brought some drama, and unnecessary attention to Morgan after his wife and Kenya Moore got into a feud that started when the former Miss USA spread lies about Morgan's sexuality.
GAY ALLEGATIONS
Moore seemed to believe that as a Broadway performer that can sing and dance, there was no way Morgan was a straight man, a statement that caused outrage among the gay community for its ignorant implications.
Speaking to E! News back then, Morgan said he was used to the negative speculations since getting together with Fields, but argued that it would be a different thing if anyone did that to his wife:
"The bottom line with that is, I'll be completely honest, if the shoe was on the other foot and somebody spread a rumor like that about my spouse, they don't really get back on the Christmas list for a couple years."
He also addressed the fact that Moore not only said he was gay, but also mentioned he was taking advantage of Fields' money and fame.
"I have a lot of people in my life, a lot of friends in my life, a lot of colleagues in my life that are homosexuals. I love them dearly as the people that they are. I know that they were offended by the statements made," he stated.
"And it's disappointing to me that someone would make such reckless statements without thinking of the true repercussions of it."
STANDING TOGETHER
While discussing lessons learned from the show, Morgan also disclosed:
"When crazy attacks started coming against me, specifically, because of my wife's involvement in the show, I realized quite quickly [that] part of the picture that we had to form together was strength in the face of this foolishness."
And that's precisely what the pair has been doing, presenting a united front, especially as the proud parents of two young boys that look up to them for guidance.
The boys, Sebastian, 11 and Quincy, 5, are often featured on Fields' and Morgan's social media account.
MOTHER AT 44
Fields welcomed son Quincy when she less expected it. She was 44 and had stopped trying to have another child after suffering two miscarriages. She confessed on "The Real" that she confused her symptoms with a bad case of the flu, as she recalled the hilarious history of founding out she was pregnant.
"Funny enough, for a minute I thought I was getting pre-menopausal cause certain things were starting to be irregular and then other symptoms started — my memory and I was clumsier than normal which I couldn't even believe was possible," she started.
And continued:
"Then our son got sick with a stomach virus, and I caught it. Chris said, 'No, babe, you're a little sicker than Sebastian. You need to go and get that checked out,' and I said, 'Okay.' They tested me and said, 'Oh honey, you're not dehydrated. You're two months pregnant."
Luckily for the couple, Fields was able to go through the pregnancy and delivery without further complications and is now the proud mom of two smart and cute young boys.