'Full House' star Lori Loughlin Once Opened up About her Experience Raising Teenage Kids
Lori Loughlin might be a pariah in Hollywood right now, but she was once a celebrated actress and a mother who sat down with a teens magazine to talk about raising teenagers.
Lori Loughlin, of "Full House" fame is married to fashion designer Mossimo Giannulli, and their union has lasted for 22 years. 
They share two daughters, Isabella, and Olivia Jade, and the actress is a step-mom to her husband's son from a past relationship, Gianni.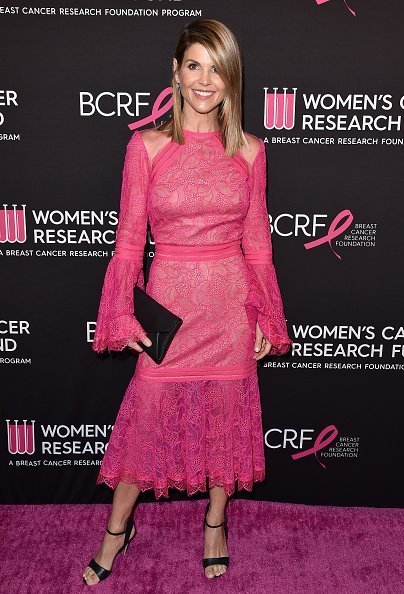 BE OPEN-MINDED AND PATIENT
The actress once attributed the success of her marriage to ensuring that she and the dad-of-three have a regular date night at a restaurant close to their home, where they treat themselves to good food and fine wine.
It also gives them time away from their children to talk to each other, and find out what the other has been up to.
I try to be a parent so that they don't realize that they're being parented
Loughlin believes that communication is key for any marriage to last, and that extends to all kinds of relationships. 
The actress's life revolves around her children, and when her girls were teenagers, at 14 and 13 respectively, she sat down with a teens magazine to dish on all things bordering on raising teenagers. The actress who played, "Rebecca Donaldson" said,
"I try to be open-minded and patient. It's trickier now that the girls are teenagers because they act like I'm not cool or hip. Like I don't really know what is going on."
GRATEFUL AND COURTEOUS
"I try to be a parent so that they don't realize that they're being parented, and approach them in a way that's not too aggressive or stern."
Loughlin acknowledged that it can be challenging, especially when Isabella and Olivia roll their eyes when she is talking to them, and filter what they choose to retain, and what they want to discard. 
However, she maintained that her girls are polite, and she and Giannulli teach them to be "grateful and courteous" human beings.
It's better to take a step back, take a deep breath, and have a moment of recollection before dealing with teenagers
The actress's upbringing is different from that of her daughters. Where she dreamt of meeting Scott Baio one day, her girls met Justin Bieber in their younger years.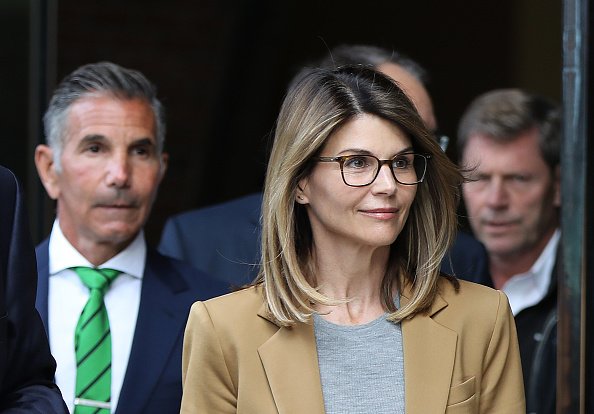 The difference in their upbringings made Loughlin and Giannulli drive home the fact that everyone is ultimately the same, and no one is more special than the other.
IT'S NOT ABOUT FAME BUT HAVING SOMETHING TO FALL BACK ON
The actress also pointed out that she and the fashion designer taught their daughters that life is not about the fame, but working hard, getting an education, and having something to fall back on, in case they don't make it in the entertainment world.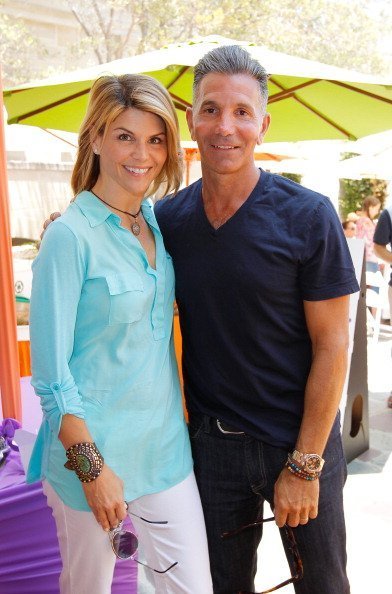 On tips for managing teenagers, Loughlin, after admitting there are times her children catch her off balance, and she snaps at them, said it's better to take a step back, take a deep breath, and have a moment of recollection before dealing with teenagers.
As a teenager herself, Loughlin had a balanced home life, with strong moral lessons from her parents, including her father's warning to ensure she remembers her values when she started getting roles as an actress. 
The "When the Heart Calls," star upheld those values and passed it down to her daughters until she didn't.
A DEVIATION FROM THE VALUES
The mom-of-two fall from grace, and seemingly deviation from her values came with an indictment by federal prosecutors. In March, the actress and Giannulli got indicted along with fifty other people on a college bribery scandal. 
The couple allegedly paid $500,000 to get Isabella and Olivia into the University of California on a rowing scholarship. Loughlin and the fashion designer pleaded not guilty, and have maintained a united front throughout the ordeal.
 A source close to the couple told People that they still love each other and are not considering getting a divorce.
However, the trial has put a strain on their family, and just like Olivia once said on her YouTube channel, the couple has discovered who their friends are, and are sticking close to their family.
The actress might appear to have deviated from her values, but she still attends church, and is counting on her faith to shine the light on her innocence, and help her family heal.