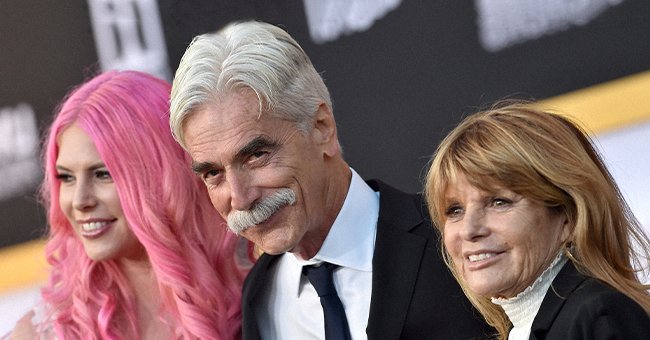 Getty Images
Sam Elliott's Only Daughter Had a Brief Popularity before She Slid Out of the Public Eye in Recent Years

Sam Elliott's only daughter, Cleo Rose, inherited his knack for entertaining. Although she did not become an actress, she chose a similar path as a musician and model before slowly fading away from the public eye.
With both parents as entertainers, it wasn't long before Cleo Rose grew an interest in entertaining others. Her father, Sam Elliott, has several accolades under his belt and met her mother, Katherine Ross, on the set of "Butch Cassidy and the Sundance Kid" in 1969.
They reunited ten years later in the movie "The Legacy" and began their romance. In 1984, they tied the knot and soon welcomed Cleo. Although they kept their family life away from the spotlight, Cleo found her way to be known to the public.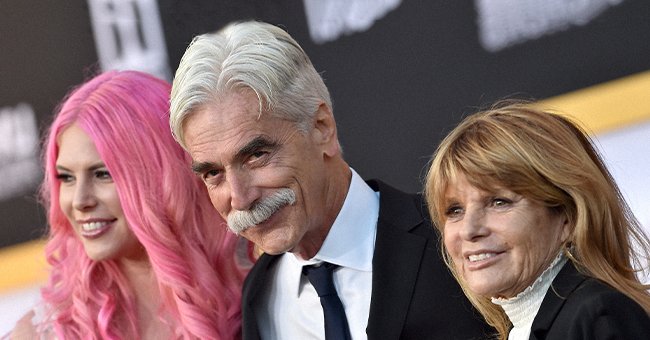 Sam Elliott, Katharine Ross and Cleo Rose Elliott during the premiere of Warner Bros. Pictures' 'A Star Is Born' at The Shrine Auditorium on September 24, 2018 in Los Angeles, California. | Source: Getty Images
CLEO'S MUSIC AND MODELING CAREER
Born on September 17, 1984, in Malibu, California, Cleo was the couple's only child. She attended Malibu High and Colin McEwan High School before pursuing her musical career at Joanne Baron/D.W. Baron Brown Acting Studio and took singing lessons from Charity Chapman.
Cleo played the flute and guitar while studying classic Opera, concentrating on Italian Opera and the lyrical tradition of Bel Canto. She later became a member of the American Society of Composers, Authors, and Publishers (ASCAP) society.
Unfortunately, her music career was short-lived as she decided to enter the modeling world in 2003. Cleo appeared in the "Sexyhair" show and graced several fashion magazines such as "The Malibu Times."
Being in the industry, Cleo took great care of her appearance and remained physically active to maintain a slim figure.
Ross and Elliott have been married for decades, making them one of Hollywood's long-lasting couples. However, the Hollywood beauty has already walked down the aisle four times before marrying the "Yellowstone" star.
However, her days as a fashion icon are now far behind. The actor's daughter has since focused on other things and died down in the public eye.
CLEO'S PRIVATE LIFE
Apart from her stint in front of the camera, Cleo enjoys listening to rock and metal music in concerts and festivals. Some of her favorite bands include Guns' n' Roses, Metallica, and Iron Maiden.
She also enjoys traveling around the US and overseas, such as in France and England. Cleo keeps her dad company during his movie red carpet events when available. In 2019, she was spotted supporting Sam at the Oscars Award ceremony.
Although she keeps her love life under wraps, some details are known about Cleo's romance with a non-showbiz partner, Randy Christopher Bates. Randy, once an addict, is fond of outdoor activities such as mountain biking.
Cleo has appeared on his Instagram profile several times as they enjoy off-road excursions. The couple was engaged in 2021, but further reports about their relationship have not been released.
CLOE'S VIOLENT BEHAVIOR
Previously, Cleo made headlines for violent behavior towards her mother. According to Ross, her daughter "verbally and emotionally abused me even as a little girl but became increasingly violent at age 12 or 13."
On March 2, 2011, then 26-years-old, Cleo lost her temper and threatened to kill her mother. She ran after her mother around the house and cut the phone line with scissors so Ross could not call for help.
After threatening to stab Ross' eye with scissors, Cleo pierced her mother's right arm six times. Although the reason for such outburst was not stated, Ross filed a restraining order against her daughter. Both mother and daughter did not appear in court hearings and reportedly patched things up.
MAKING THEIR MARRIAGE WORK
Ross and Elliott have been married for decades, making them one of Hollywood's long-lasting couples. However, the Hollywood beauty has already walked down the aisle four times before marrying the "Yellowstone" star.
Her first husband was Joel Fabiani, followed by John Marion, Conrad L. Hall, and Gaetano Lisi. According to Sam, he and his wife work through their relationship hand in hand to make it work. He said:
"We have a common sensibility, but we also work at being together. You work past the [expletive]; you don't walk away from it. That's how relationships last."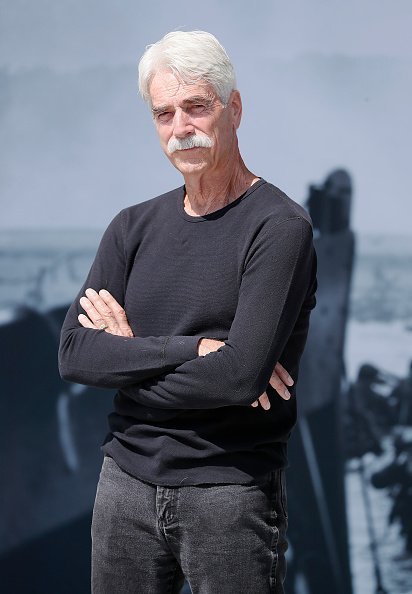 Sam Elliott visits the U.S. Capitol, West Lawn on May 25, 2019 in Washington, DC. | Source: Getty Images
SUCCESS AS ACTORS
The power couple found success as actors in Hollywood. Ross' fame came in the late '60s and remained for years as she starred in "The Graduate," "The hero," and "Congress," among others. She is also an award-winning actress with two Golden Globe Awards under her belt.
Similarly, Sam began his film career with minor appearances in "The Way West" in 1967 and "Butch Cassidy and the Sundance Kid" in 1969. He has since become a Hollywood icon with several awards, including nominations for two Primetime Emmys, two Golden Globes, and an oscar.
Some of his notable movies include "Mask," "Buffalo Girls," "The Big Lebowski," and "Hulk." Most recently, he starred in "The Hero," "The Man Who Killed Hitler and Then the Bigfoot," "A Star Is Born," and "Yellowstone."
Please fill in your e-mail so we can share with you our top stories!