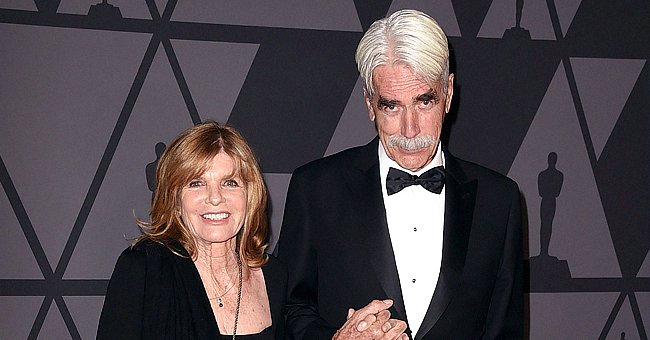 Getty Images
Sam Elliott Married a Four-Time Divorcee He Did Not Dare Approach & It Has Lasted for 38 Years
Hollywood's top movie star Sam Elliott was a loverboy away from the screen. He got married to a four-time divorcee he once didn't dare talk to, and their romance resulted in a 38-year-long nuptial.
As a screen and voice actor, 77-year-old Sam Elliott has blessed viewers globally with his greatest shots yet. Elliott's lean physique, full mustache, and unique baritone voice can never be mistaken for another's, and it makes him stand out from his colleagues.
His distinctive look was a pulse to his acting prowess and by the 70's he already had his breakthrough role in the movie "Lifeguard." His second Golden Globe and first Primetime Emmy Award nominations came with the 1995 movie "Buffalo Girls."
Elliott's long-lasting career in the movie industry has earned him two Primetime Emmy Awards and two Screen Actors Guild Awards.
However, the actor played a loverboy in real life away from the set. He was married to actress Katharine Ross, a lady he once could never approach.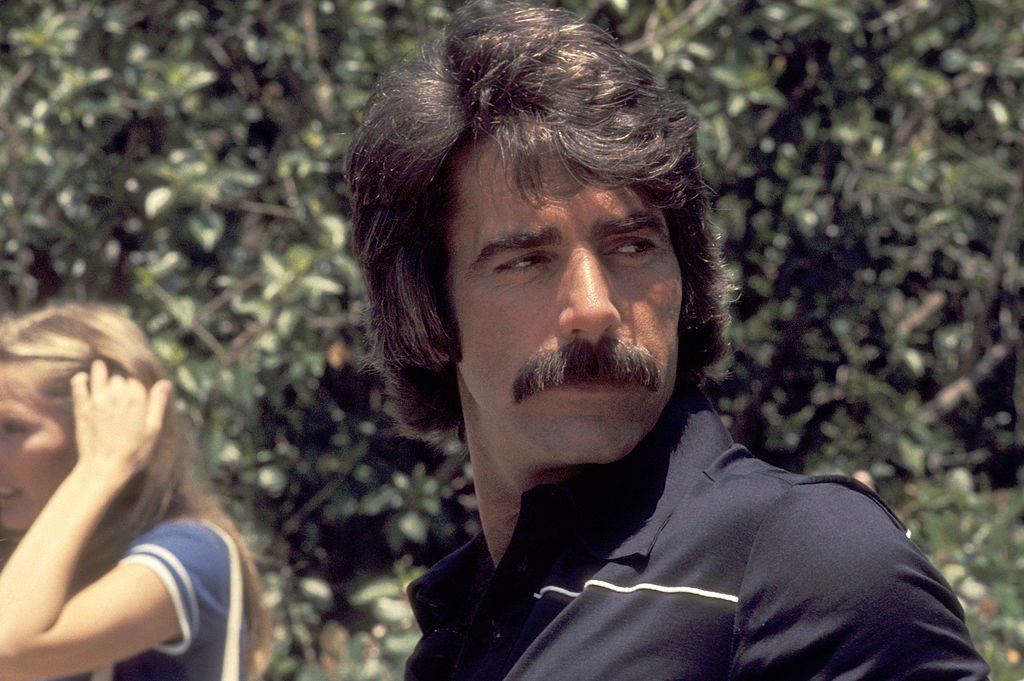 Sam Elliott attends the "Tennis and Crumpet Tournament" at Playboy Mansion in Beverly Hills, California on May 21, 1977. | Photo: Getty Images
THE DAY ELLIOTT MET ROSS
Elliott and Ross, who eventually became his wife for many decades, first worked together in the '60s on the set of "Butch Cassidy" and "Sundance Kid" but never became acquainted until filming "The Legacy" in 1978.
Ironically, the two movie idols never met despite several opportunities. Ross grew up in Walnut Creek, only 80 miles away from where Elliott spent much of his youth.
However, even their close location wasn't enough to bring them together. It is safe to say Elliott fell for Ross's charms the first time he laid eyes on her, but it wasn't easy to get her to become his lover.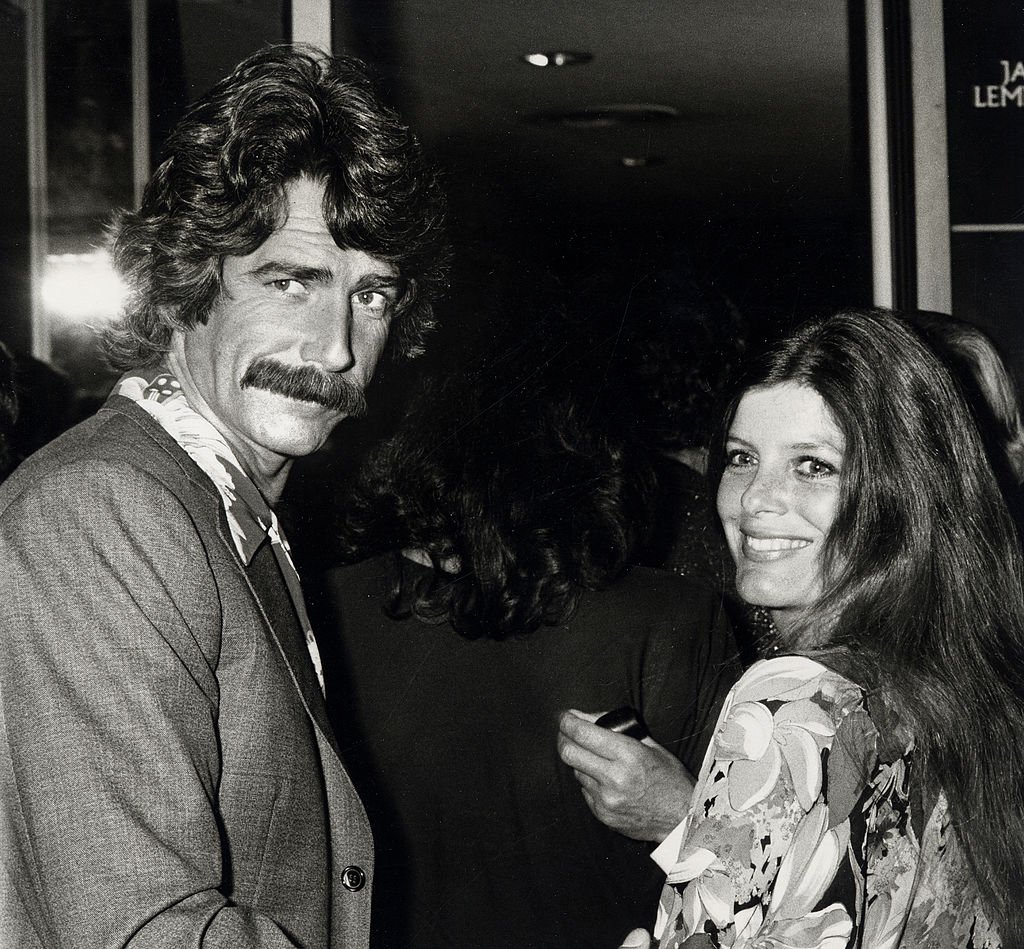 Sam Elliott and wife Katharine Ross attend the premiere of "The China Syndrome" at Cinerama Dome Theater in Universal, California on March 6, 1979. | Photo: Getty Images
The "A Star is Born" star took some significant steps. Elliott, 77, did see Ross while they first worked, but the actor couldn't talk to her because of their position in the industry at the time.
Elliott opened up in several interviews that he was spellbound by his beautiful wife the moment he saw her, but he didn't engage her because she was the leading character.
He once described himself as a "shadow on the wall" for their first scene as actors. However, during "The Legacy," Elliott eventually took the bold step, and the two interacted. They later started dating and got married in 1984. The couple had their first child Cleo in the same year.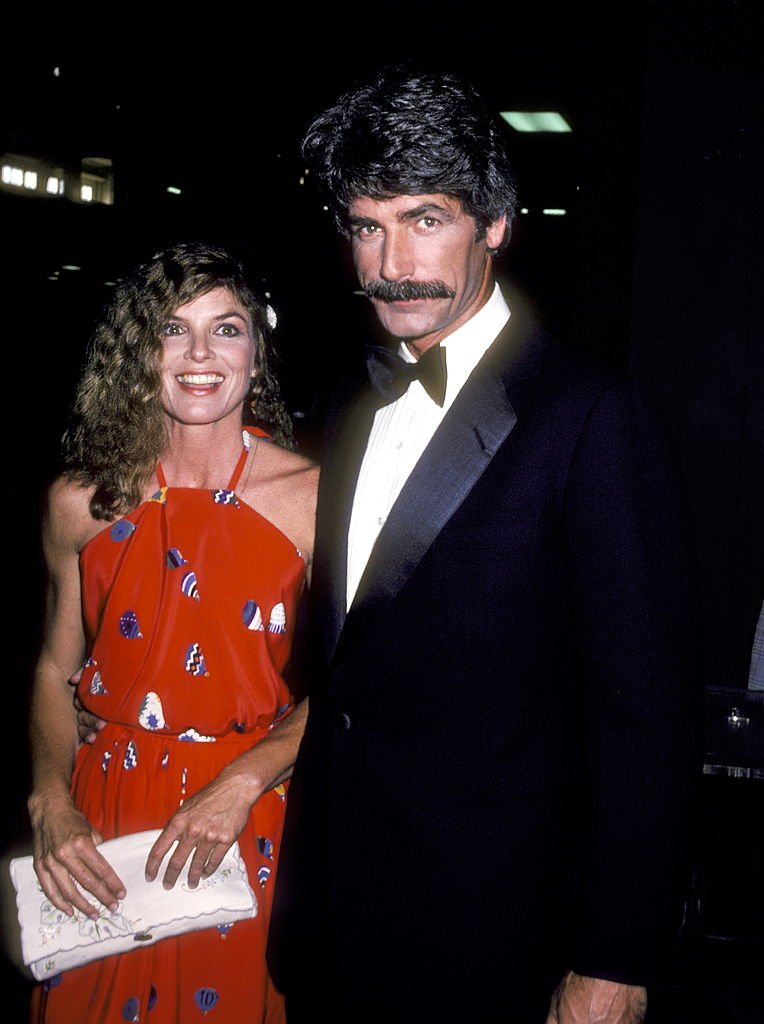 Katharine Ross and Sam Elliott attend the 16th Annual Academy of Country Music Awards at Shrine Auditorium in Los Angeles on April 30, 1981. | Photo: Getty Images
ELIOTT'S MOVIE STAR BRIDE
Ross is one of Hollywood's movie icons who quickly gained recognition with her unique skills on stage and beautiful physique. Her fame came between 1967 and 1969 in a frenzy of activity, and she remained at the top for several years.
Some of her acting credits include 1967's "The Graduate," "Congress," which she co-starred with Elliott in 1991, and" "The Hero." Ross is also the recipient of many accolades, including two Golden Globe Awards.
However, while she was blessed with rare success, stunning looks, and all the luxury that comes with being famous, the actress struggled with tumultuous relationships outside work. Ross made headlines many times for constantly being in and out of relationships.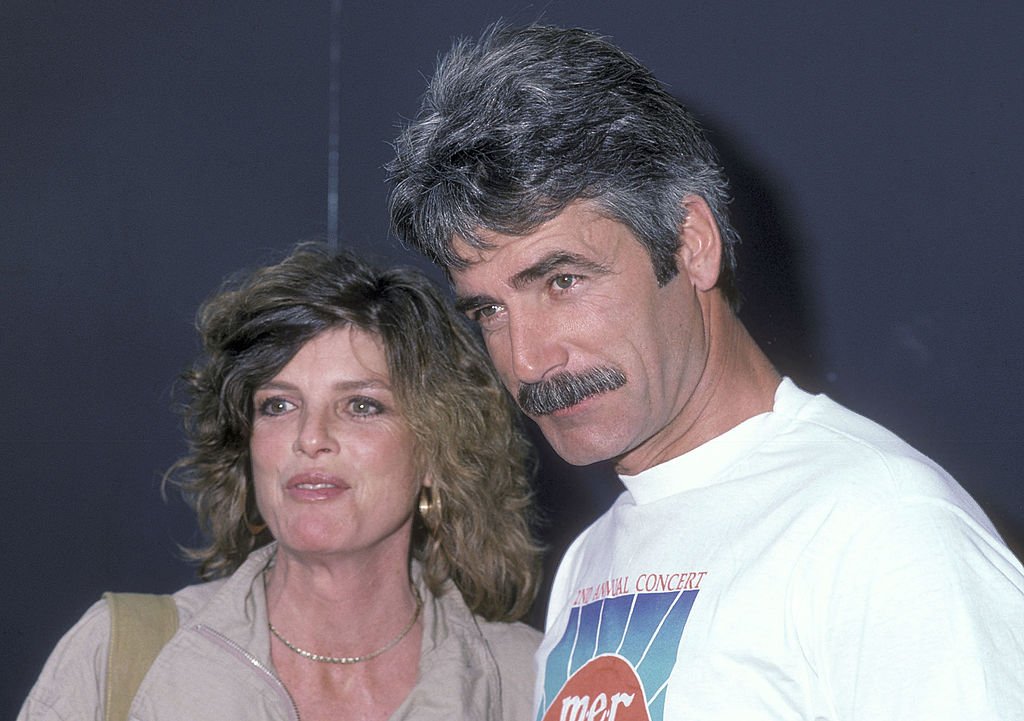 Katharine Ross and actor Sam Elliott attend the Second Annual Benefit Concert for the Malibu Emergency Room on March 18, 1984 at the Firestone Fieldhouse, Pepperdine University in Malibu, California. | Photo: Getty Images
HER FOUR FAILED MARRIAGES
While the iconic "Donnie Darko" star was getting furiously famous, she found love along the way. Ross was married for the first time to Joel Fabiani, but their nuptials only lasted a few years.
Her second, third, and fourth marriages were to John Marion, Conrad L. Hall, and Gaetano Lisi. However, Ross might not have found true love with these four men as her marriage with Elliott remains her most long-lasting, and the couple got stronger in the decades that passed.
Ross, 82, and Elliott, 77, have not only earned a title as one of Hollywood's longest-lasting couples, but the two have also been beautiful pair who help each other's careers remain strong despite the drastic changes with the new age.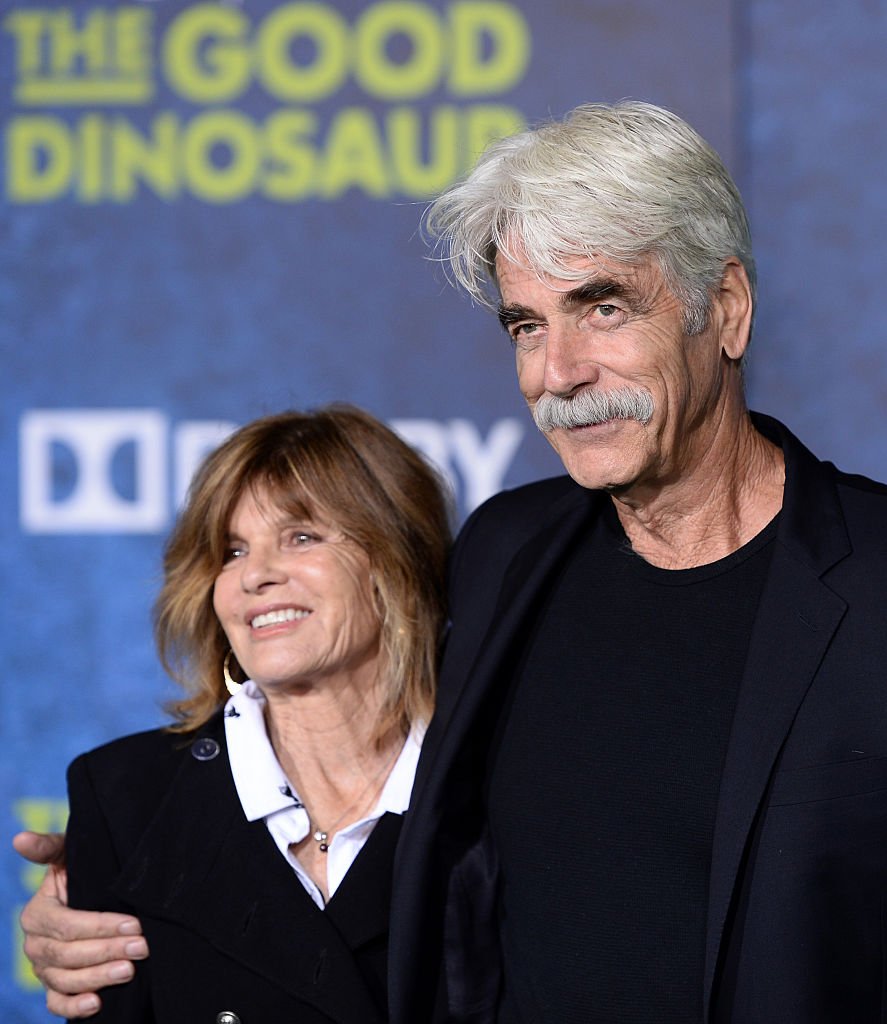 Sam Elliott and Katharine Ross arrive at the premiere of "The Good Dinosaur" on November 17, 2015. | Photo: Getty Images
ROSS AND ELLIOTT
Working with the one you are also in a relationship with might not be the best decision, but this lovely Hollywood pair has proven that idea wrong.
Ross and Eliott have worked together on countless amazing productions, and fans can only hope to get more of their favorite couple prowess.
During a joint interview for their parts on the 2017 movie "The Hero," Ross revealed how thrilled she was with her husband's part in the film despite her minor role.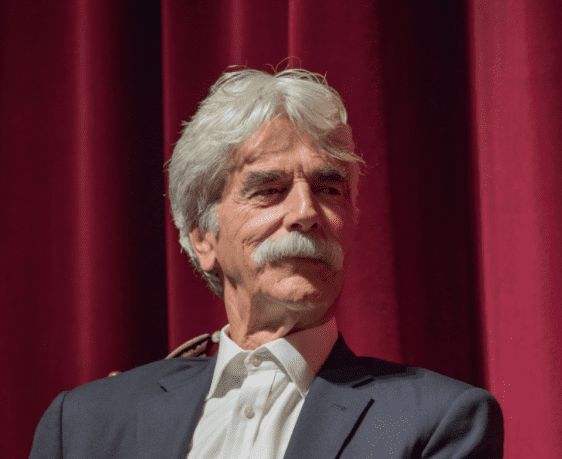 Sam Elliott attends a 50th anniversary screening of 'Butch Cassidy and the Sundance Kid' during the 2019 Plaza Classic Film Festival at The Plaza Theatre on August 02, 2019 in El Paso, Texas. | Photo: Getty Images
Elliott starred as a washed-up Western idol in the movie, whose most notable movie role happened decades ago. However, this time, Ross was Elliott's ex-wife.
But all the actress could think about was her husband's success. She joked about Elliot being "on a hot roll" and how she needed "to book it" with his people before she could get to star alongside her hubby in the future.
Meanwhile, as they shared details of how working together has not had any adverse effect on their relationship but instead strengthened their bond and careers, Ross hinted at what attracted her to Elliott.
WHAT ATTRACTED ROSS
As the couple's interaction during the interview became more igniting, the interviewer decided to spice things up a little bit. When asked what got Ross captivated by the lanky actor with rich baritone and mustache, she laughed as she said:
"Probably all that and more. We were working together and one thing led to another. And here we are."
SECRET TO KEEPING THE SPARK ALIVE
Many would surely want to know what made the couple's love last this long, and thankfully fans of the celebrity couple don't have to look too far. Eliott has stated how he and Ross did it on several occasions. Speaking in an interview, he revealed:
"We have a common sensibility, but we also work at being together. You work past the s--t; you don't walk away from it. That's how relationships last."
Further addressing how working together as a couple has been, the 77-year-old actor revealed that he and his longtime sweetheart simply enjoy being creative and doing things together.
Please fill in your e-mail so we can share with you our top stories!