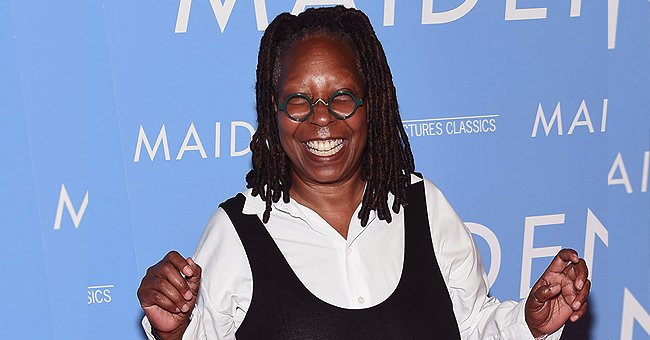 Getty images
Whoopi Goldberg of 'Sister Act' Throws Boisterous Party for Family and Friends to Celebrate 64th Birthday

Academy Award winner Whoopi Goldberg celebrated her 64th birthday with a lively group of friends.
November 13 marks the birth of one of the most talented actresses in Hollywood.
Whoopi Goldberg, whose career had been stellar and included such epic films as Steven Spielberg's "The Color Purple," has just turned 64.
Amarah shares her birthday with her famous grandmother so it was a double celebration.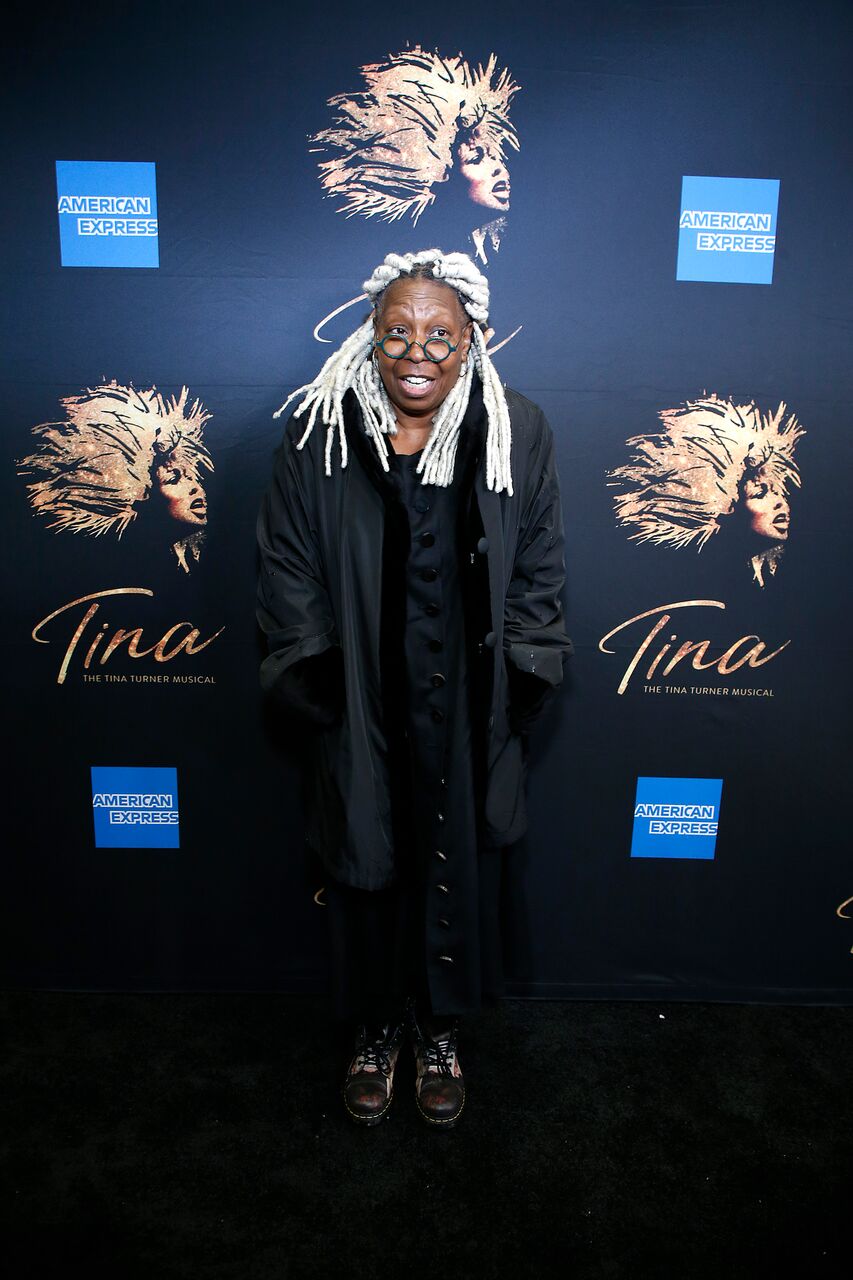 Whoopi Goldberg at the premier for the musical "Tina"/ Source: Getty Images
CELEBRATING WITH WHOOPI
Whoopi chose to commemorate the special day at the trendy New York hot-spot, Tao Downtown.
Whoopi was accompanied by a bevy of celebrity friends, among whom were Tiffany Haddish, Phylicia Rashad and Jane Krakowski.
WHOOPI SHARES BIRTHDAY WITH GRANDDAUGHTER
Also present were Whoopi's daughter Alex Martin, and her three grandchildren Amarah, Mason and Jerzey Dean. Curiously, Amarah shares her birthday with her famous grandmother so it was a double celebration.
DOUBLE THE FUN, DOUBLE THE CAKE
And because. of course, both Whoopi and Amarah wanted to blow out their own candles there was not one but two birthday cakes.
Amarah's was a lush Hennessy Cake made with bourbon, caramel, pecan, and toffee; and Whoopi opted for simpler chocolate vanilla.
PHOTOGRAPHER CAPTURES WHOOPI
Professional photographer Dan Nilsen happened to be at the same venue, and he asked Whoopi permission to take a snap, and the zany actress hopped onto the bar to give him the photo opportunity of a lifetime.
He posted the photo on his Instagram account and captioned it:
"Had the pleasure of meeting the legendary Whoopi the other night as she celebrated her Birthday. Yes, it was her idea to take the photo on top of the bar like a boss."
Happy Birthday, Whoopi Goldberg!
WHOOPI GOLDBERG IS BACK IN "SISTER ACT"
Back in 1993, what was to be one of Whoopi Goldberg's most successful movies premiered.
"Sister Act" was a hit, and in it, Goldberg played a Vegas lounge singer Deloris Van Cartier who witnesses a mob hit and has to go into witness protection in a convent.
There, Deloris proceeds to turn the nun's lives upside down and their choir into a hit by adapting Motown songs to religious themes.
After 27 years, Goldberg is reprising her role as the mobster's moll in "Sister Act," but this time on stage in Dublin, before moving on to London's West End.
Please fill in your e-mail so we can share with you our top stories!