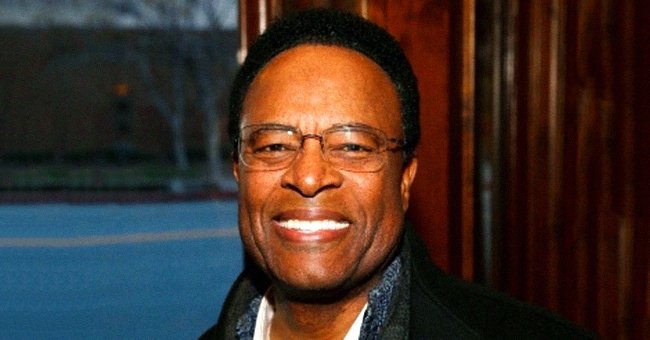 Instagram/williamallenyoung
William Allen Young of 'Moesha' Celebrated 33rd Wedding Anniversary with His Gorgeous Wife

Not many couples can boast a successful union of 33 years, but actor William Allen Young and his wife can.
The happy couple have just celebrated their 33rd wedding anniversary, and William paid tribute to his wife Helen with a post on Instagram.
The actor's many fans were moved by his message and added their own congratulations and good wishes for the happy couple.
Young has worked on over 100 TV series like "Matlock," "Babylon 5," and "CSI: Crime Scene Investigation."
A LOVE FOR LIFE
William posted a photo of himself and his lovely bride on their wedding day 33 years ago,
In the snap, Helen, in a lovely satin gown clings to the handsome young William who wore a snow-white tuxedo. William captioned the post:
"Happy Anniversary to the love of my life."
"MOESHA'S" DAD IS THE FATHER OF TWO
William, who is best known for his role as Brandy Norwood's father, Frank Mitchell, on "Moesha" shares two grown sons with his wife, Helen: Jamal and Kahilil Young.
AN EXTRAORDINARY MAN
William is more than an actor, he is a former adjunct professor of English and Dramatic Arts at Woodbury University, and was inducted into the African American Hall of Education.
ABOVE ALL, A FAMILY MAN
But although William has been honored with several distinguished awards, including the Ford Foundation Freedom Unsung Award, NAACP Social Achievement Award, and the President's Icon Award, he is first and above all a loving husband and father.
The family often travels together, and William is constantly posting photos of their adventures together.
Happy Anniversary, William and Helen!
WILLIAM ALLEN YOUNG'S ACTING CAREER
William Allen Young may be best known as Frank Mitchell from the sitcom "Moesha," but his career is extensive, and his achievements many.
Young has worked on over 100 TV series like "Matlock," "Babylon 5," and "CSI: Crime Scene Investigation."
He has also worked extensively on stage, and in films, including the Academy Award-nominated films, "A Soldier's Story" and "District 9."
Please fill in your e-mail so we can share with you our top stories!