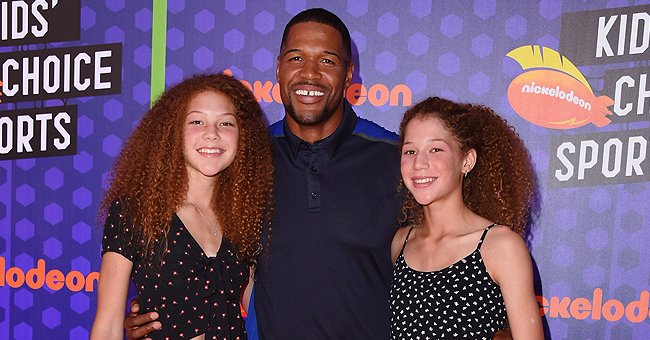 GettyImages
Michael Strahan Reveals Twin Daughters Isabella and Sophia Don't Shy Away from Spotlight and He's Teaching Them Humility
"Good Morning America" star Michael Strahan is the proud father of four grown-up kids. His youngest daughters, Sophia and Isabella, seem to be interested in following his steps into the industry, and he has a lot to teach them.
Michael Strahan seems to have passed down his passion for entertaining down to his twin daughters, Sophia and Isabella.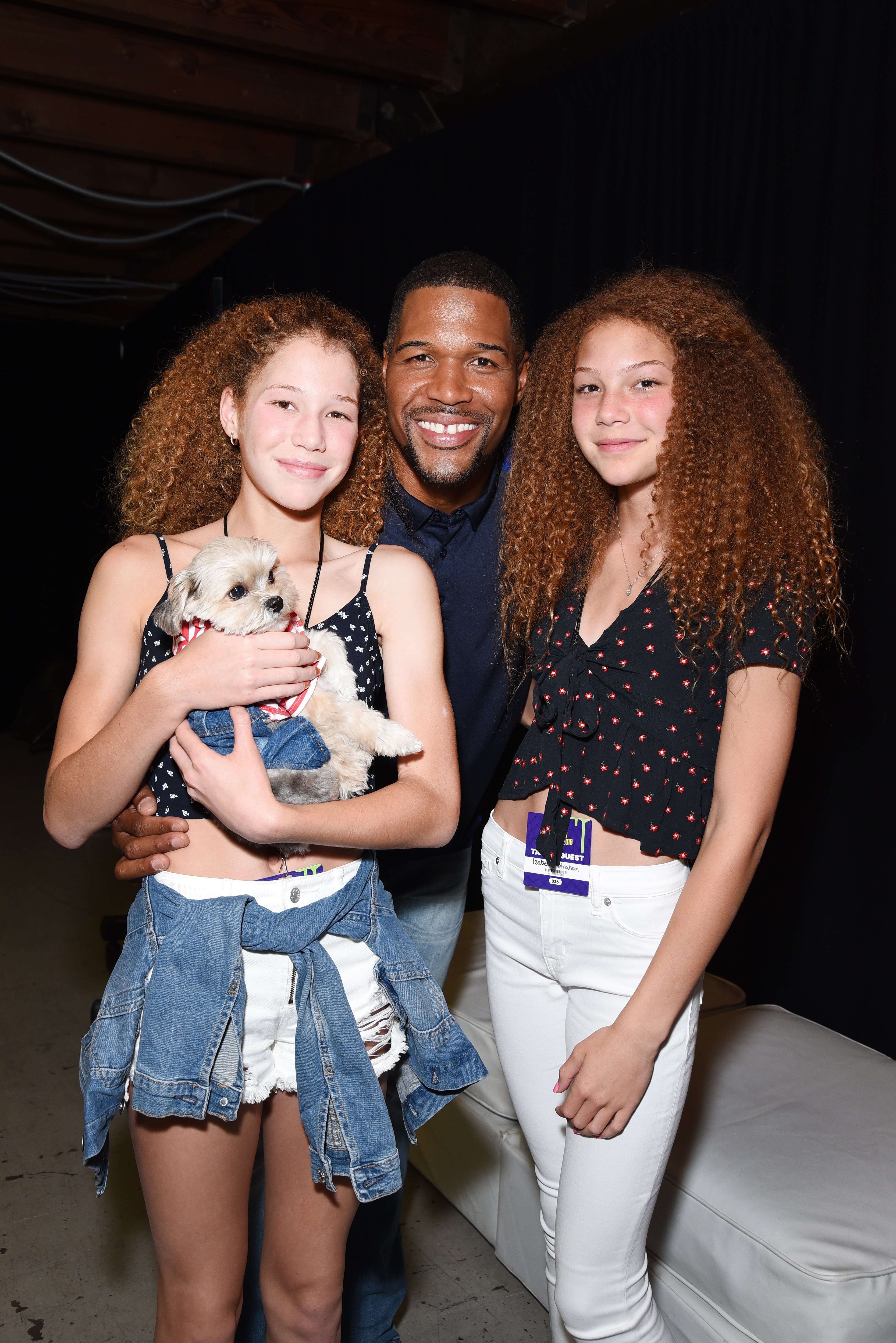 Michael Strahan, Sophia Strahan, & Isabella Strahan at the Nickelodeon Kids' Choice Sports on July 19, 2018 in California | Photo: Getty Images
The 15-year-old twins are having the best time of their lives and enjoying all the attention they get from Strahan's fans both on social media and whenever they step out with the former NFL star.
NATURALS ON CAMERA
The girls are not shy when it comes to standing in front of the cameras, posing on red carpets, or even joining their father on his morning talk show, "Strahan, Sara & Keke."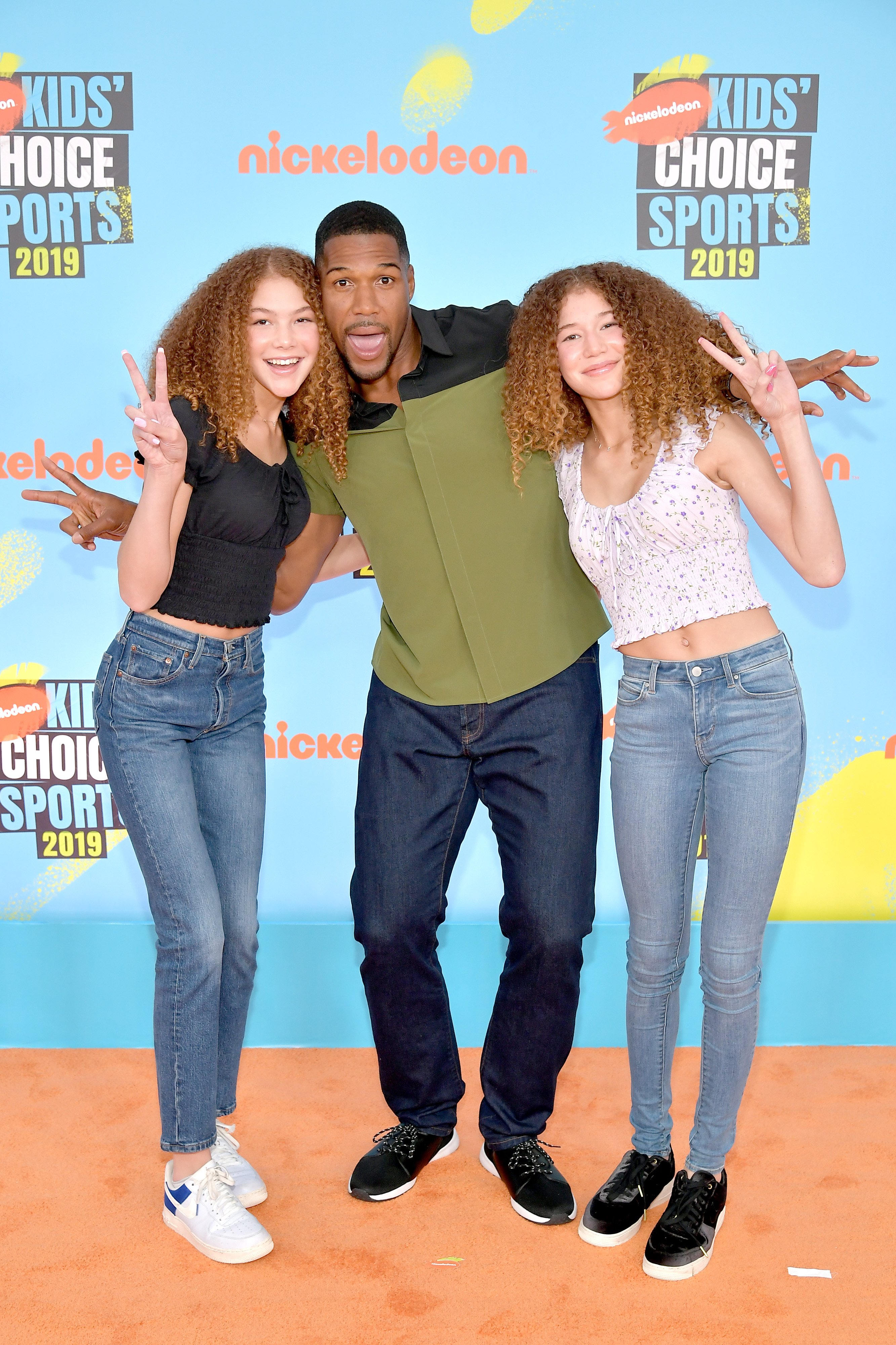 Isabella Strahan, host Michael Strahan, and Sophia Strahan attend Nickelodeon Kids' Choice Sports 2019 on July 11, 2019 | Photo: GettyImages
Earlier this year, the red-headed beauties joined a then-pregnant Haines and Strahan on a game segment of the show.
Last September, Muggli took Strahan to court, claiming he owed her $225k from their daughters' horseback riding lessons.
Sophia and Isabella acted as hosts, as they read a series of slang words that Millenials are using, and Haines and Strahan had to guess their meaning.
And they didn't hesitate to call out their dad's shenanigans, even if he warned them to "remember who pays for your education."
IMPORTANT VALUES
Although Strahan's older kids prefer to keep their lives away from the spotlight, the 51-year-old star recently told Parade that the twins don't mind the attention at all, which is why he's trying to teach them "values and how to be respectable young ladies."
He added that he's continuously explaining to them:
"That anything you post online or on social media is there forever."
And also, that they should always be humble and have passion for whatever they do in life.
Strahan also makes sure to instill in all of his kids "that nothing is given and everything is earned."
CHILD SUPPORT BATTLE
Sophia and Isabella are the daughters of Strahan and his second ex-wife, Jean Muggli.
They were married from 1999 to 2006, and at the time of their divorce, a judge ordered the former Giants defensive to pay Jean a whopping $15.3 million, plus monthly $18k in child support.
However, according to court records obtained by TMZ, that amount was decreased to under $13k in 2009.
Last September, Muggli took Strahan to court, claiming he owed her $225k from their daughters' horseback riding lessons, which she claimed they had agreed to split in half. Strahan said he never agreed to that arrangement.
Muggli also asked for an increase in the child support payments, claiming that with Strahan's gigs at Fox Sports, "Good Morning America," and other projects, he can afford to pay more. She asked for $18,378, which is close to their initial arrangement.
The ex-couple was set to go back to court this month.
Please fill in your e-mail so we can share with you our top stories!