Rose Marie, Who Played Sally Rogers in 'Dick Van Dyke Show,' Had Her Ups and Downs
Before Rose Marie Mazzetta became a prominent name in Hollywood, the actress was but a nightclub singer, blessed with a remarkable voice.
For almost her entire life, Rose Marie Mazzetta was a Hollywood star with a career reaching nearly a century.
Before her phenomenal success, especially on the "Dick Van Dyke Show," the acclaimed actress worked in a nightclub, showcasing her powerful voice until she reached stardom. 
MAZETTA'S EARLY CAREER
Mazetta was born to Stella Gluszcak and Frank Mazetta, who then had a family of his own. However, he never disregarded his daughter and later became her manager.
How about a good caption for this one! And kids, remember, as Mother always said, keep it clean! pic.twitter.com/Yv9MnTx9zQ

— Rose Marie-Official (@RoseMarie4Real) November 4, 2019
At the age of three, Mazetta began her singing career after winning a talent contest. When she turned five, Mazetta had her own radio show with her raspy voice as a staple. 
The then-nine-year-old already had a single "Say You Were Teasing Me," with her father managing her career and getting all of her earnings to support both his families.
Much of the young singer's income came from the mob, Mazetta said in her autobiography "Hold The Roses," as Frank was a small-time gangster. 
Mom and Vic went way back to long before he did this guest appearance on The Dick Van Dyke Show. Vic shows up in Mom and Dad's home movies when they were all hanging out in Vegas around the pool or in the lounges where they would occasionally break into song. pic.twitter.com/AqZMzmP9wR

— Rose Marie-Official (@RoseMarie4Real) November 16, 2019
AL CAPONE BECOMES MAZETTA'S FAN
The actress met Al Capone at the age of eight and became a fan of the child since. During their first encounter, he said:
"If you need anything, you want anything; you let us know. We'll take care of you."
Not long enough, Capone was imprisoned yet kept his promise to the young singer. When Mazetta became a teen, she had her gigs in a nightclub, and Capone's men made sure she earned.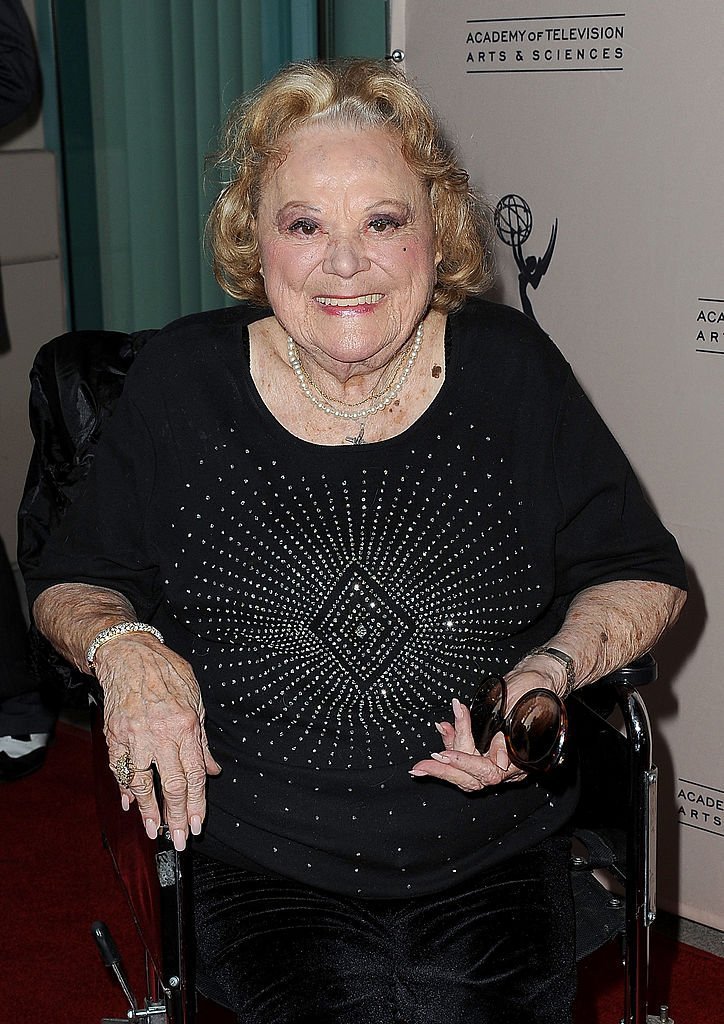 She shared:
"They kept me working all year, because every place I went, somebody owned it, you know. And I was looked after with kid gloves. It was absolutely wonderful."
MAZETTA'S PROGRESSING CAREER
Mazetta appeared in several films in the '30s, most notably in "International House." In 1951, the recognized singer made her Broadway debut in "Top Banana" alongside Phil Silvers.
After working on the musical, the singer received a disturbing comment from the producer of the musical that was going to be turned into a film.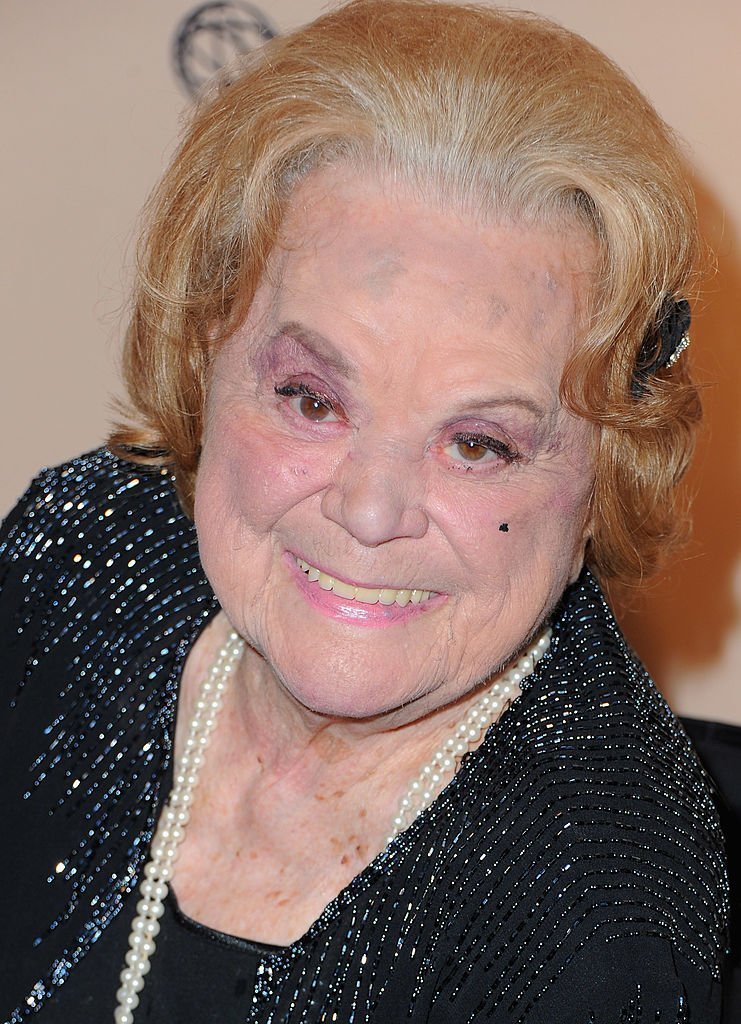 She recalled:
"The producer came up to me after I'd run through the song called "I Forgot Every Step of the Way," which had boxing references, and said that he could show me a few positions. He wasn't referring to boxing."
Mazetta laughed until the producer told her that he wasn't kidding, and the "picture could be mine." In front of the crowd and still on stage, she replied:
"I said: 'You son of a [expletive], you couldn't get it up if a flag went by.' Needless to say, that didn't go over well…"
How about a little seek 'n find. We've just updated ROSE MARIE's CLOSET & there's an item in this pic that's now available. Can you find it! And a huge thank you to all of you who are supporting this effort to give fans a chance to own something of Mom's. https://t.co/jnaB4L31y0 pic.twitter.com/l7QfJ0CO6Y

— Rose Marie-Official (@RoseMarie4Real) October 7, 2019
After the incident, the entertainer's musical numbers were removed from the film, but she luckily, her career was not affected.
Her most known television series came after her appearance on "The Phil Harris - Alice Faye Show," where she played the sister of Sheldon Leonard, the same man who cast her for "The Dick Van Dyke Show." 
Mazetta played Sally Rogers on the series for five years in the '60s and appeared on "My Sister Eileen" before, and "The Doris Day Show" after.
Not positive, but based on the other pictures of Mom from this day, I think this is from a time when she was working at the Thunderbird in Vegas, and took a day trip to a kennel in the area. No idea who these guys are, but that puppy is awfully cute. pic.twitter.com/7h7zB1NaoN

— Rose Marie-Official (@RoseMarie4Real) October 14, 2019
The actress also had frequent appearances on "The Hollywood Squares," and had a recurring role on "Murphy Brown" and "Wings."
Despite her television fame, Mazetta still kept her career in singing and toured with the musical revue "4 Girls 4," with Helen O'Connell, Margaret Whiting, and Rosemary Clooney.
FINDING LOVE, THEN LOSING IT
In 1946, Mazetta married trumpeter Bobby Guy of the Kay Kyser Orchestra and had a daughter together named Georgiana.
Hope you kids had a fun-filled Halloween. The extremely high winds and surrounding fires have been all the "trick" we can handle. This pic is from about 15 years ago when Mom led the seance at the Stagecoach Inn Museum for a Halloween fundraiser. pic.twitter.com/QMhOKfFkKc

— Rose Marie-Official (@RoseMarie4Real) November 1, 2019
The couple had one of the industry's happiest marriages – so in love and successful with their only child. Sadly, Guy passed away short of their 18th wedding anniversary.
At 48-years-old, the musician passed away due to "a sudden overwhelming blood-stream infection." Mazetta's world turned upside down after his death. She said:
"I knew I had a wonderful marriage, but I didn't really know how wonderful until he was gone. Even today, a year later, I can't get to sleep until four or five in the morning. Even sleeping pills don't help."
Before Guy's demise, the singer-actress would frequently accessorize with different colored ribbons on her hair, but after, she only wore black.
A look I saw often! pic.twitter.com/rLRfqShIkG

— Rose Marie-Official (@RoseMarie4Real) October 2, 2019
Her career also changed as she shared:
"My agents come up every day with the offers, but I just don't have the feel anymore to go out on a floor and make people laugh. A show like 'Bye Bye Birdie' is different. There I'm playing a part just like I do on 'The Dick Van Dyke Show' but being funny as Rose Marie; I can't do it."
LIFE AFTER GUY
Mazetta worked on "The Dick Wan Dyke Show" until 1966 and appeared in other television shows after. In 2000, she was seen on HBO with Tracey Ullmann.
It's #NationalDaughterDay. Well, there's no doubt that Mom was a very devoted daughter to her mother. pic.twitter.com/h2LkLdulmZ

— Rose Marie-Official (@RoseMarie4Real) September 26, 2019
In 2004, she reprised her role as Sally Rogers on a "Dick Van Dyke Show" special. Her career was featured in the documentary "Wait For Your Laugh."
Mazetta died on December 28, 2017, joining her beloved husband in the next life. She is survived by her daughter and son-in-law, Steven Rodrigues.