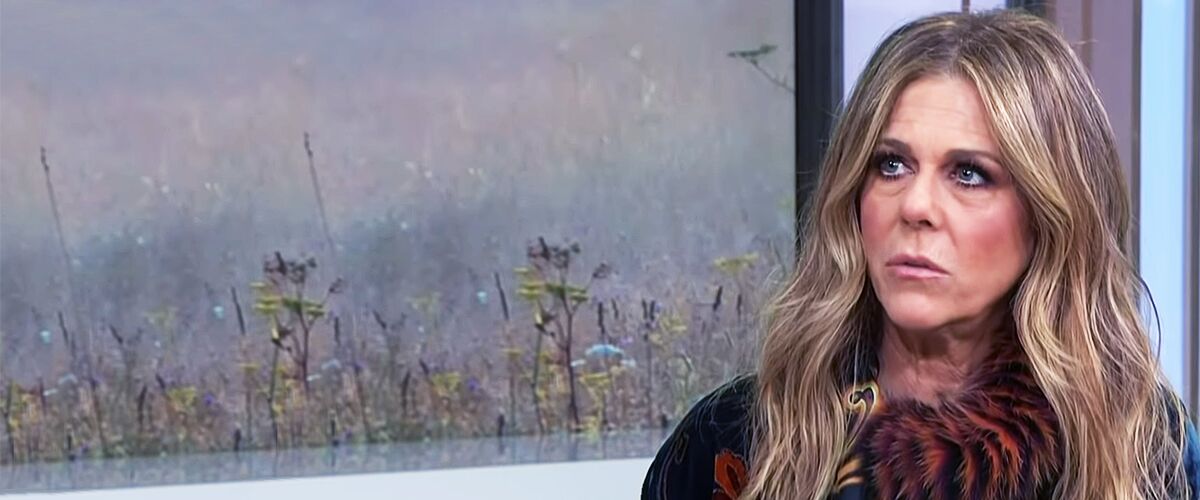 youtube.com/Access
Rita Wilson Pays an Emotional Tribute to Her Late Mom Who Passed Away from Alzheimer's

The mother of actress Rita Wilson left a lasting impression on her daughter. The actress recently took to Instagram to share a special tribute to her mother.
Rita Wilson acted in "Gloria Bell" and also played Roxie Hart in "Chicago on Broadway." Rita is the granddaughter of Greek immigrants.
Her mother, Dorothy, was born in New York City but her parents returned to Sotira when she was a little girl. The trip was intended to be a vacation with their children but Dorothy's father passed away during the trip and her mother, who now had to care for four children under age 10 alone, decided to remain in Greece.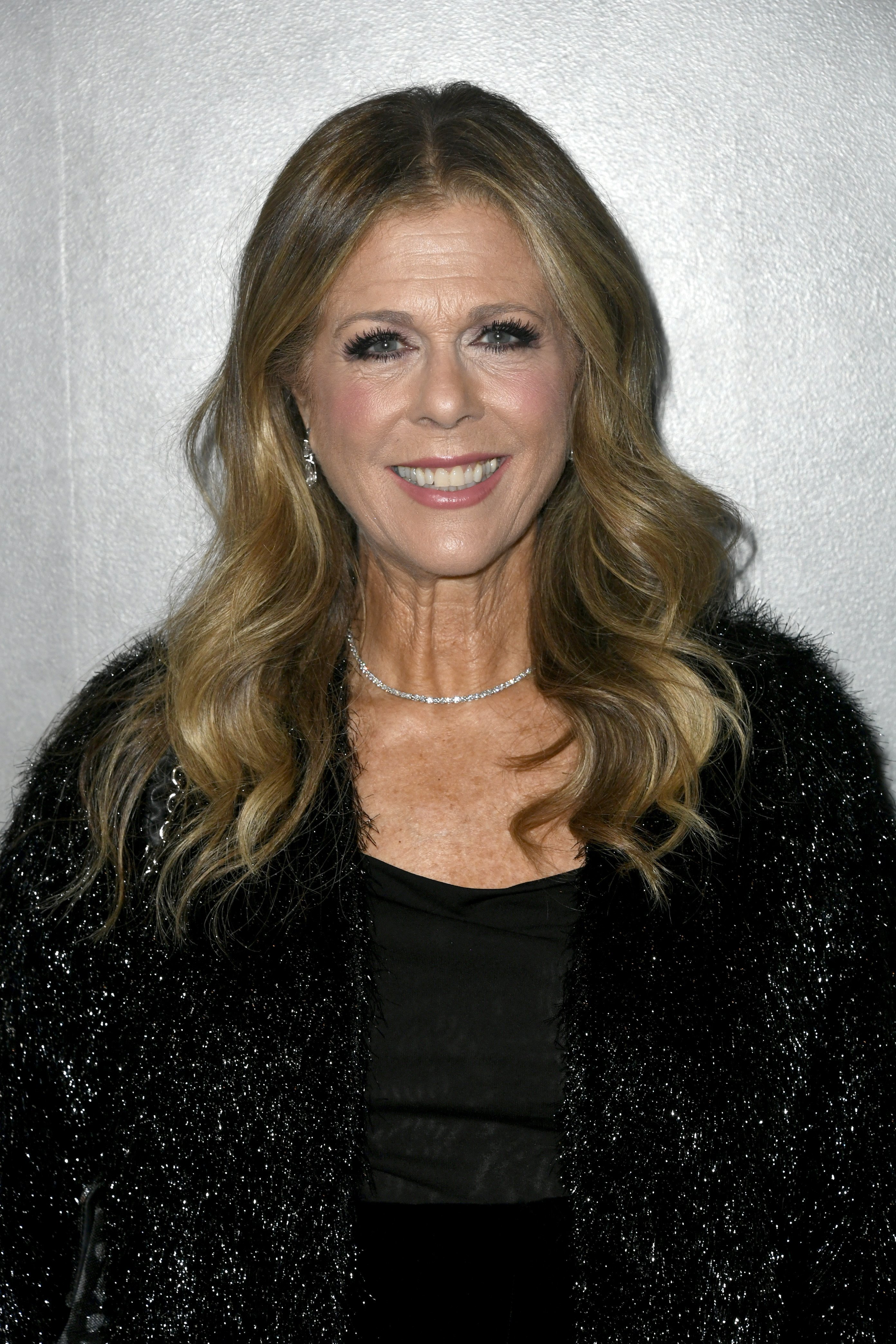 Rita Wilson attends the 2019 Hammer Museum Gala In The Garden at Hammer Museum | Getty Images
When Rita was 19, the family returned to New York. She met Rita's father, Hassan Ibrahimoff in 1949. They welcomed Margarita Ibrahimoff, known as Rita, into the world in 1956 and four years later, Hassan Ibrahimoff changed the family name to Wilson.
Rita admired her mother's resilience and resourcefulness and has admitted her mother inspired her parenting decisions many times, thus when her mother was later diagnosed with dementia and Alzheimers she was heartbroken. Dorothy passed away five years ago leaving Rita heartbroken.
Now, years later, Rita took to social media to remember her mother. She shared a sweet picture of her mother and wrote:
"My mom. She passed away five years ago from Alzheimer's. She didn't really know her exact birthdate, a confusion in record keeping, but it was around now. Not a day goes by that I don't think about her."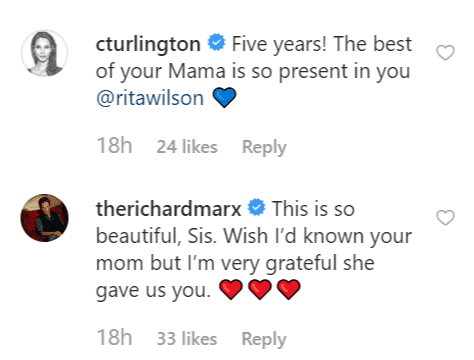 A fan commented on Rita's post | Instagram: @ritawilson
Rita went on to reveal that the picture was taken after Dorothy was diagnosed with Alzheimer's. She went on to say:
"I can see the fade beginning, the loss of memory. And she knew it when it was happening. But, some things don't fade easily."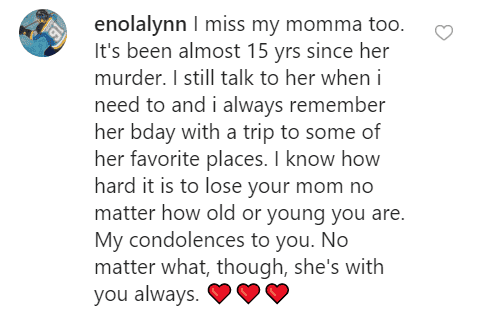 Another fan took a moment to also share their story | Instagram: @ritawilson
Rita then revealed the one memory her mother held onto until her passing writing:
"She remembered something: the words she never forgot and spoke them until she couldn't anymore were "I love you." Happy Birthday, Mom. I love you."
Fans were touched by Rita's personal post and many took to the comments to sympathize and empathize. More than thirty-one thousand people liked the post.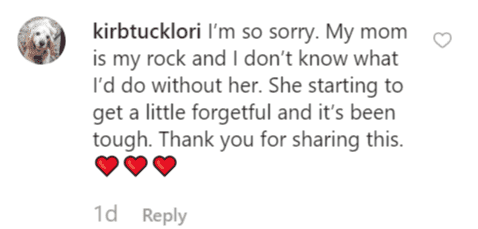 Another fan comment on Rita's post | Instagram: @ritawilson
Amongst the comments was one from Olivia Harrison who took a moment to also reminisce about Rita's mother writing:
"Your mother was an absolute character. So wise and she could cut through anything with a few exacting words, with love."
Please fill in your e-mail so we can share with you our top stories!