Entertainment Tonight: Princess Love Considering Divorce Following Ray J Drama in Las Vegas after BET Soul Train Awards
8-month- pregnant Princess Love posted a message on Twitter that hints at impending divorce.
Something is very wrong in the Norwood household. Rapper Ray J and his pregnant wife, Princess Love may be on the brink of divorce.
The mom-to-be who shares daughter Melody with the rapper hinted that she may soon be taking a decisive step.
A week ago, Ray J and Princess Love were happily revealing the gender of their new baby - a boy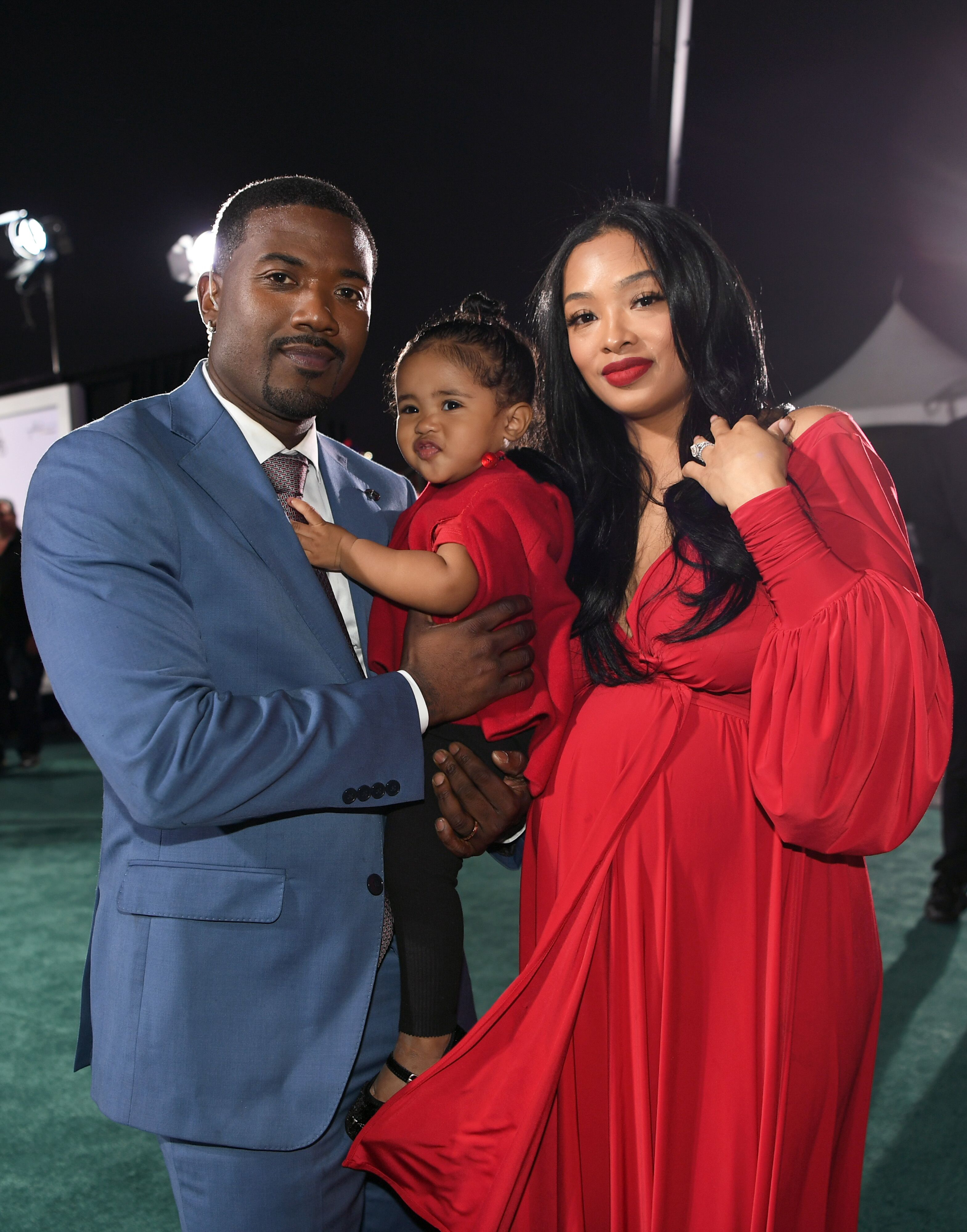 CRISIS IN THE NORWOOD FAMILY
The current crisis in the relationship came to light when Ray J posted a "happy family" photo on Instagram taken at the BET Soul Train Awards in Las Vegas.
But Princess commented bitterly on the post, revealing that Ray J had abandoned her and baby Melody in Las Vegas to make their way home alone. She wrote:
"Left me and Melody stranded in Vegas and blocked me from calling.. now you wanna post family photos. #ByeUgly." 
PRINCESS LOVE AND MELODY ARE STILL IN VEGAS
Sources revealed to Entertainment Tonight that Princess and Melody are still in Vegas and that the reality star has confided that she is seriously contemplating divorce. She posted on Twitter:
"Time to let go..."
RAY J WANTED TO MOVE TO VEGAS
Princess has now revealed the discussion which led Ray J to abandon his heavily pregnant wife and daughter in a strange town. According to Princess, Ray J wanted to move to Vegas and she said "no"...
Time to let go...

— Princess Love (@mzprincesslove) November 20, 2019
Princess went on to explain that she had told Ray J that Las Vegas is not a town in which to raise children and that she would not even consider the move.
And that was when the rapper stormed out. He left Princess to drive home to LA on her own with her baby - which the reality star did not do.
As Princess pointed out, she would be alone on a highway with Melody, and anything could happen - including going into labor.
Meanwhile, Ray J deleted the post on Instagram and has allegedly blocked Princess Love.
A FAMILY IN SHAMBLES
A week ago, Ray J and Princess Love were happily revealing the gender of their new baby - a boy - and everything looked idyllic.
They were successful young couple with an adorable baby daughter, Melody Love Norwood, and a second child on the way, due in January 2020.
But just days after the gender reveal rumors accused Ray J of cheating on Princess and after the latest fiasco in Las Vegas, it looks as if the marriage is on the rocks.
Ray J and Princess married in August 2016 and welcomed Melody in May 2018. Let's hope they can find a way to work through their problems, for their children's sake.