Kelly Clarkson and Fellow 'Voice' Judges Blake, Gwen and John Play 'Guess That Famous Voice' on Her Talk Show
"The Voice" judges battled it out in a special segment on "The Kelly Clarkson Show." The host was by far the most competitive among the singers. 
Kelly Clarkson, 37, went hard during a competition called "Guess That Famous Voice: Famous Voice Coaches" on her show on Thursday. Perhaps it was because she wanted to beat her co-workers. 
Fellow "The Voice" judges John Legend, Blake Shelton, and Gwen Stefani joined her for the day, as well as celebrity impersonator Josh Robert Thompson. The clip is found below.
The teams are created
Former "TRL" host Carson Daly was also a guest on the talk show. He acted as host for the fun segment which had a boys vs girls angle. So there was Shelton and Legend on one team, and Stefan and Clarkson on the other. 
The singers were meant to be playing for the audience. If Shelton and Legend won, the men in the audience would win a Yamaha YAS 109 Sound Bar, and if Clarkson and Stefani won, the women would get it.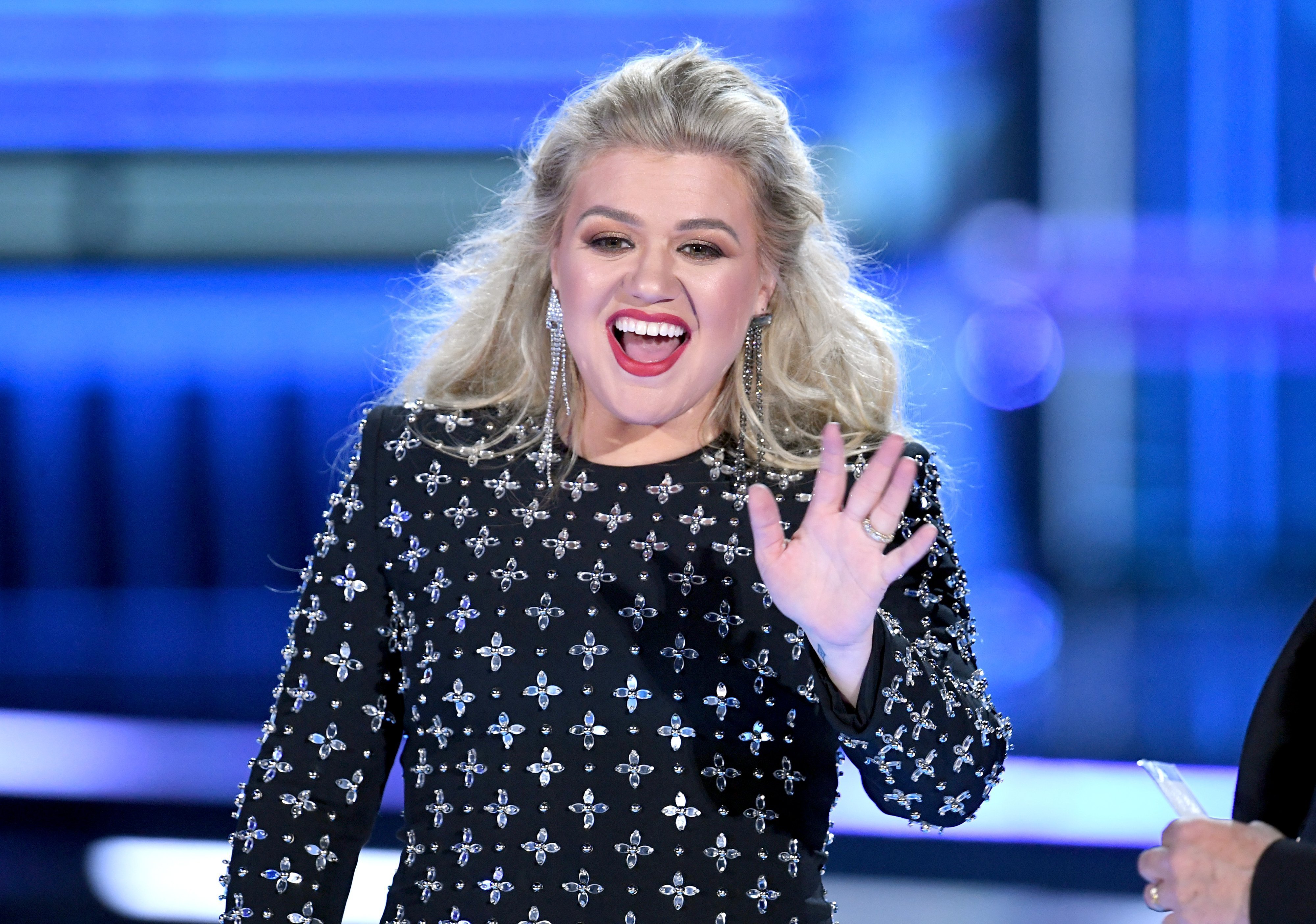 The games begin
To start off, Thompson did an impression of Arnold Schwarzenegger. Clarkson quickly hit the buzzer and tripped over her words before saying "he's a bodybuilder" and finally shouting out the right name. 
Thompson next spoke like Australian actor Matthew McConaughey. Again, Clarkson chimed in first and vigorously shook her hands as she struggled to recall the name.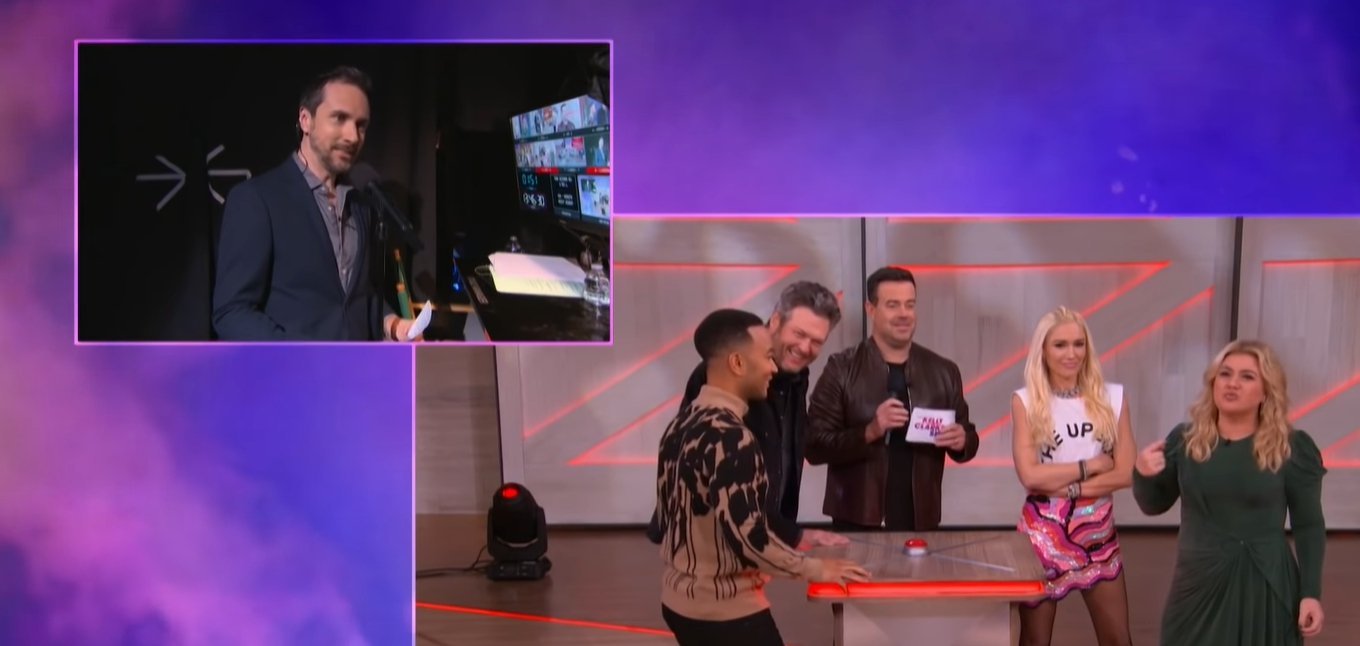 Cheating accusations abound
At that point, Legend insinuated that Clarkson might be cheating by saying, "It's really interesting how the host of the show keeps getting the answers right." 
Clarkson insisted, however, that she hadn't been told the answers. "I'm just awesome!" she stated. Legend playfully went on before Carson cut them off and continued.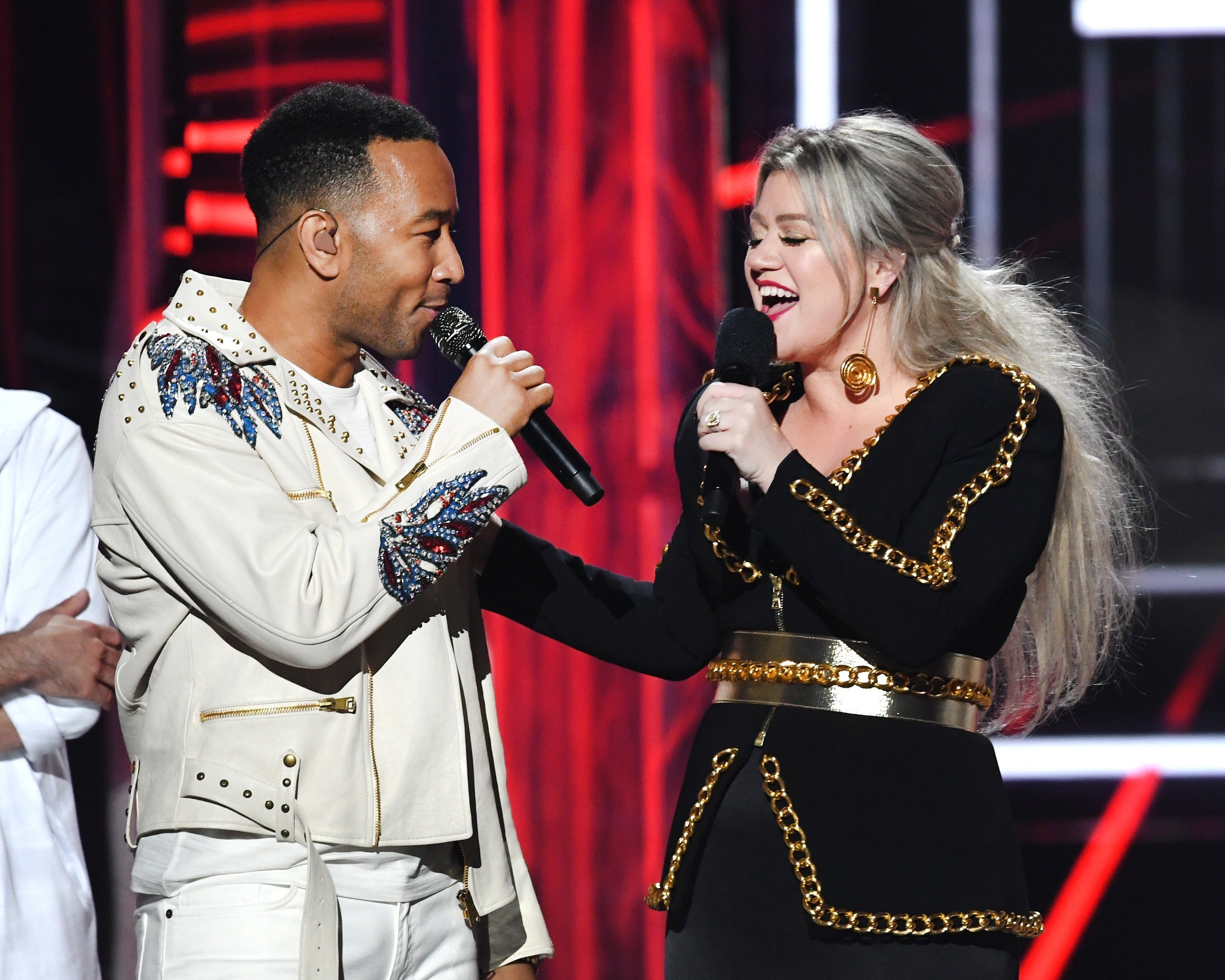 The guys get on the scoreboard
Patterson next did an impression of Morgan Freeman. This time, Legend hit the buzzer and guessed right. They prodded Patterson to speak more like Freeman as they praised him for his talent.
The next impression was of none other than Shelton. Clarkson hit the buzzer first, yet it was her teammate Stefani who answered, "That's Blake Shelton!"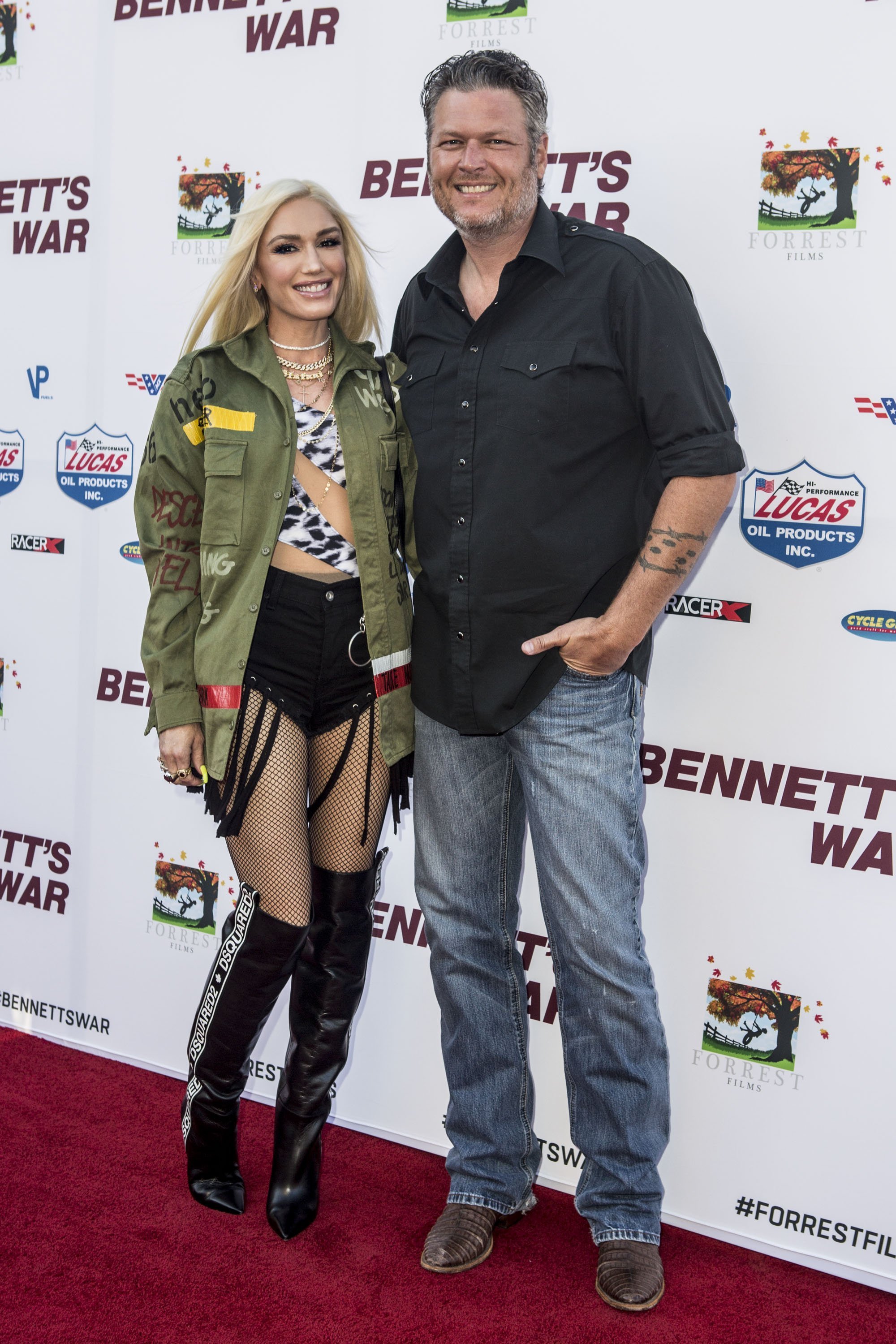 Clarkson debated the response but then agreed, bringing Stefani pure joy at getting the right answer. She said, "Seriously, I'm so excited for myself that I got one." Stefani is Shelton's girl, of course, so she had an advantage.
A dramatic finale
The deciding impression was of Robert De Niro and, once again, Clarkson hit the buzzer and got it right. She moved away from the game area and kneeled as she gave a victory scream. 
She also announced that the entire audience would go home with the prize. Clarkson's extreme competitiveness also showed itself last week when she Nick Jonas visited her show ahead of his coaching debut on "The Voice" next year.
Clarkson is ready to crush Nick Jonas, too
The "Only Human" singer gained Clarkson's favor when he brought some of his Villa One line of tequila for the host to drink. Soon enough, though, Clarkson took a jab at Jonas. 
She said she wanted to make a toast and added: 
"I just want to celebrate the fact that you're gonna be on 'The Voice' and I'm gonna kick your tail." 
"That's not true," was Jonas' immediate response which was barely heard over the audience's "oohs" at Clarkson's clever remark. He also added, "Incorrect." 
Her show is being renewed
Clarkson's energetic demeanor, positive spirit, and inclination to talk — a lot — has already led to her show getting renewed for a second season, reported Variety. 
The show will continue its daytime airing following high ratings since its September debut. "The Kelly Clarkson Show" typically shows in the early afternoon on various channels depending on your state.