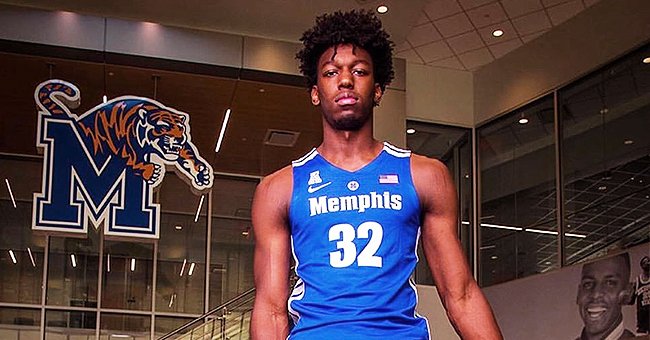 Instagram/bigticket_j13
James Wiseman from University of Memphis Suspended by NCAA for 12 Games after Coach Allegedly Helped Pay for Family's Move from Nashville
Memphis Tigers' top player is getting punished for receiving help from his coach and has to donate $11, 500 to a charity of his choice.
James Wiseman, Memphis Tigers, center and the top player got suspended from 12 games for receiving 11, 500 from his coach, Anfernee "Penny" Hardaway, and has been ordered to by NCAA to donate that amount to any charity of his choice.
A statement released on the website of the University Basketball Governing body explained that Wiseman received what it described as "recruiting inducement" from Hardaway, who has a booster status at Memphis.
A booster is someone who donates to Varsity sports, and the coach previously donated $1 million for the building of the Penny Hardaway Athletic Hall of Fame.
NBA legends and sports commentators have criticized the decision by NCAA
NCAA guidelines provide that a booster cannot make any form of donation to an athlete based on his sporting abilities, or to a family member, or friend unless such contribution goes to the student body.
Wiseman also got penalized for playing two games after the governing body placed him on a temporary suspension.
NBA legends and sports commentators have criticized the decision by NCAA. Pacers legend Reggie Miller asked on Twitter how Wiseman or his family would be able to pay back the money when they were barely able to pay for the move to Memphis.
Sports Illustrated analyst Michael McCann tweeted that the basketballer could quit college and join the NBA, where he would make money rather than pay a "Donation" that isn't from his free will.
The money in question didn't go directly to Wiseman, but his mother, Donzaleigh Artis, without the basketballer's notice.
The money helped the family to move from Nashville to Memphis in 2017 to allow the young man to finish high school at the Memphis East High School, where Hardaway coached him in his senior year.
Despite this setback, the former Nashville resident is prime for top NBA pick during the 2020 draft. This season, Wiseman has gotten an average of 9.7 points, 10.7 rebounds, and 3.0 blocks per game. He will return to the court on January 12, at South Florida.
Please fill in your e-mail so we can share with you our top stories!