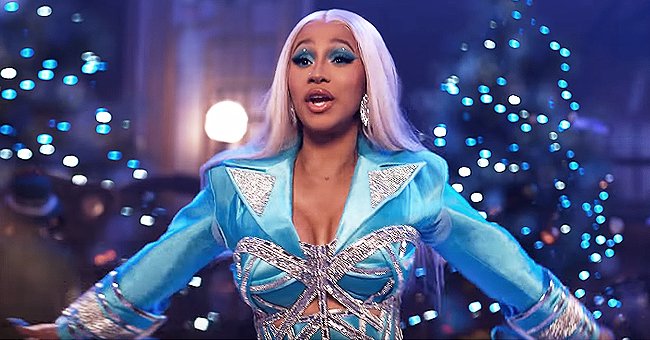 YouTube/Pepsi
Cardi B Is a Sparkly Santa in New Christmas-Themed Pepsi Commercial for Its 'Gift It Forward' Campaign
Pepsi's hilarious new Christmas commercial, which featured rapper, Cardi B, is one to watch. A new commercial by soda giant Pepsi saw rapper Cardi B get in the spirit of the festive season.
The new advert is part of Pepsi's "Gift It Forward" campaign, and the rapper is doing her part to make it a success.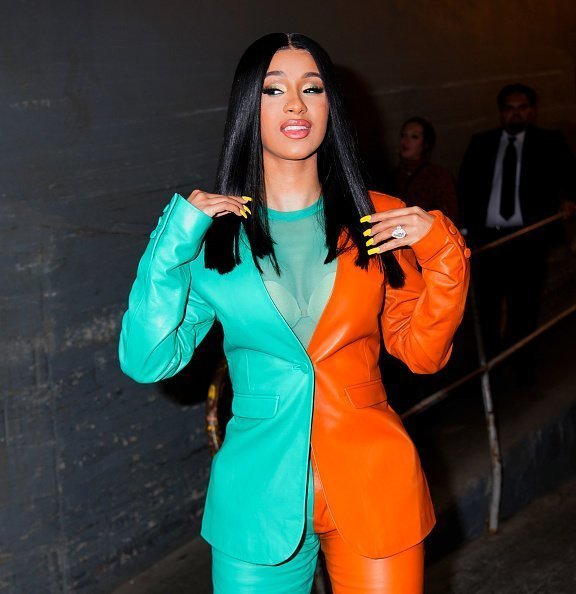 Cardi B at Vogue event on October 10, 2019 in New York City | Photo: Getty Images
WHAT'S THE COMMERCIAL ABOUT?
The commercial begins with the announcement: "A Cardi Carol by Pepsi." It then tells the story of how a young Cardi B and her sister were waiting patiently for Santa to come to give them gifts for Christmas in the year 2002.
When he finally arrives, Cardi B's sister gets gifts, while Cardi B has nothing but a note which says she was on the naughty list and hence would be receiving no gifts.
This is because the rule in Santa's Workshop, says whoever is naughty wouldn't get presents. A disgruntled Cardi, who feels there is nothing wrong with being naughty and nice then vows that one day she would give out gifts to any person, and wouldn't use a list, but fly in her car.
She also promises to find a way to give the gift everyone wants, which is the gift of money. The video then switches to the present time and shows Cardi B, now the owner of "Cardi's Twerk Shop," speaking to her manager, and later supervising some of her staff at the twerk shop.
She is wearing a sparkling electric blue pants suit. She also sports long blonde curls. The video shows as the factories turn Pepsi into cash, and later, some workers packaging some newly converted cash from the Pepsi cans into Cardi's car.
CARDI B GETS EXCITED ABOUT THE EXPERIENCE
After, Cardi was shown zooming off to go and give out the money. Speaking to People, the singer expressed her enthusiasm at doing the Christmas-themed advert.
"I was excited because it's Christmas themed and you know, who doesn't get excited to do Christmas stuff. I was like, 'Aw it's going to be extravagant! I can't wait.'"
The rapper said she was grateful that Pepsi chose her for the commercial, saying that it made her feel like she was up there.
ABOUT PEPSI'S CHRISTMAS CAMPAIGN
The new marketing campaign by the soda brand encourages its consumers to give the gift of cash to their loved ones this festive season.
The "Gift it Forward with Pepsi" campaign will include a digital scratch-off game, which will make use of the QR codes printed on the Pepsi cans.
When a consumer reveals three Pepsi globes, they can win cash prizes starting from $5 to $25,000. That money won must then be gifted to a friend or a charity.
It is surely going to be a money-filled Pepsi Christmas!
Please fill in your e-mail so we can share with you our top stories!