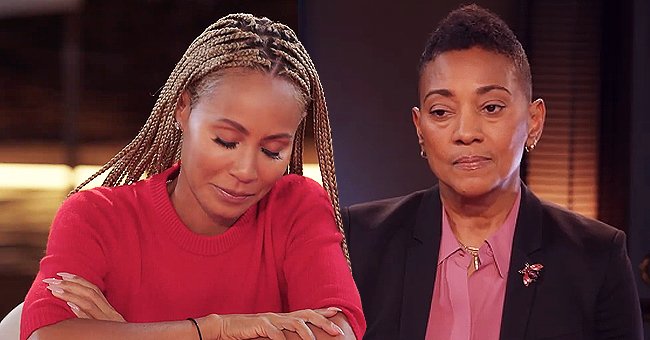 Facebook/redtabletalk
Jada Pinkett-Smith Opens up about Relationship with Tupac during Chat with Robin Crawford on 'Red Table Talk'
Robin Crawford joined Jada Pinkett-Smith for a chat about love and loss on "Red Table Talk" on Monday, and the two women found they had a lot in common having gone through similar experiences.
The two ladies started discussing Robin's new memoir "A Song for You," but more specifically, her romantic relationship with Whitney Houston, and soon Jada had to fight back the tears.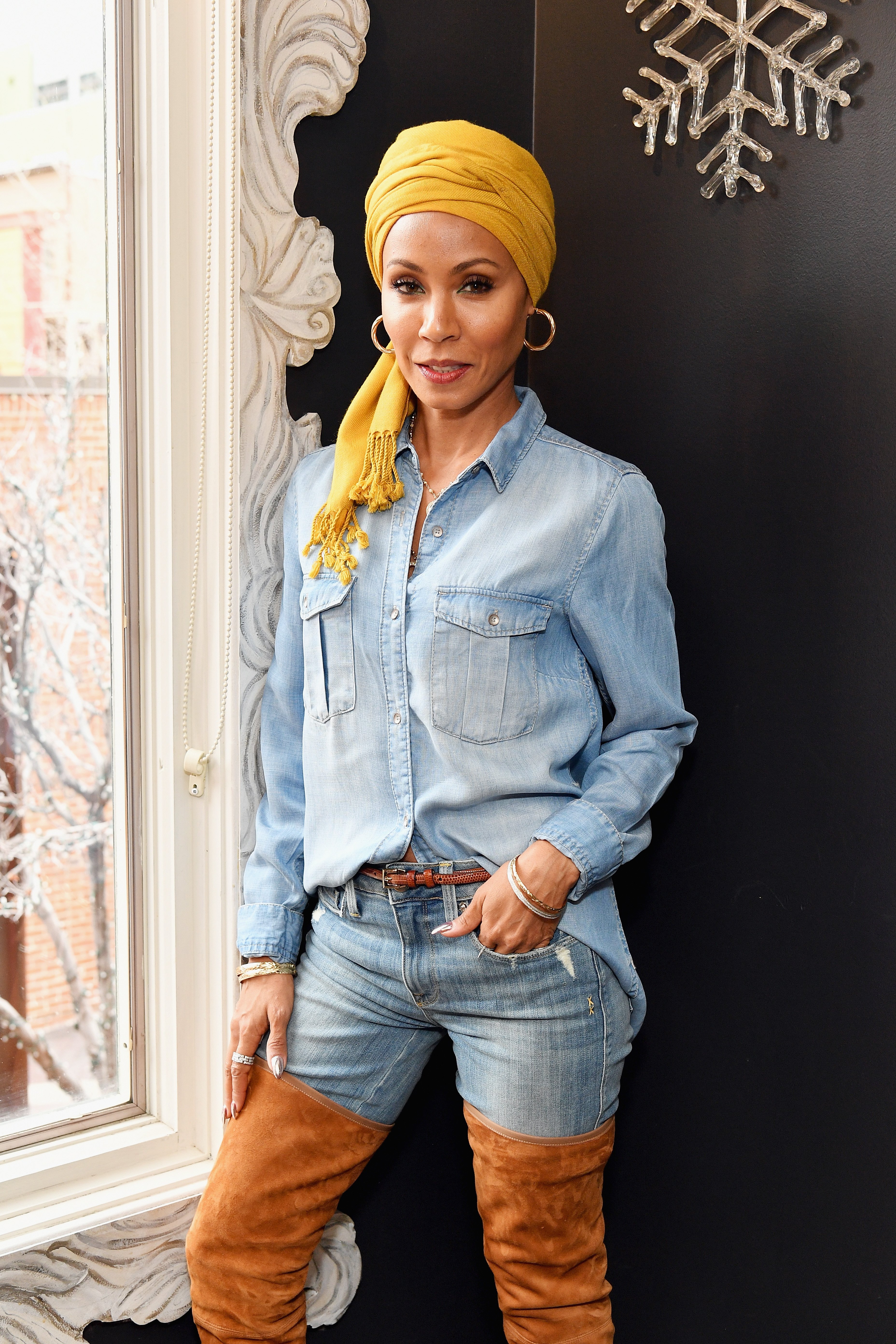 Jada Pinkett Smith attends the Feature Film Jury Orientation Breakfast during the 2018 Sundance Film Festival at Cafe Terigo on January 19, 2018, in Park City, Utah. | Source: Getty Images.
Jada's complex relationship with Tupac Shakur came to mind, and the more they talked, the more striking the similarities between their experiences became.
But every time I thought that would be it, it wasn't.
"When you said [the book is] a love letter to Whitney, that resonated as so powerful," Jada told Robin. "It was so healing for me in so many different ways. It's hard to love someone who has had a legacy at the level she has had and then to lose them under tragic circumstances. I have a very similar situation."
The nature of their relationships differed. Robin and Whitney allegedly had a romantic relationship, while Jada and Tupac were friends. Nonetheless, both Jada and Robin experienced a destructive level of possessiveness from them.
It reminded Robin of the time Whitney allegedly confronted her about sleeping with a backup dancer. In a fit of anger, Whitney grabbed the Bible she had given Robyn and tore out the back page where she had inscribed a few words as Robin elaborated:
"She was angrily upset. She just grabbed it and ripped out the back page and she started tearing it up, ripping it into little pieces."
The situation also rang true for Jada, who called it Tupac's "Who's that?!" moments, where he would question her knowing all too well that he is barking up the wrong tree.
"Him feeling like, 'You're the only stability I got, I can't afford for you to put that attention elsewhere.' For him, it was, we were an anchor for each other," Jada explained. "Anytime he felt like that anchor was threatened, oh my God."
The two women agreed that Whitney and Tupac's actions didn't stem from jealousy as much as it did from a place of being "possessive and protective." A place they didn't understand until it was all over.
However, Robyn got to the point where she had to walk away from working with Whitney. The legendary singer had just returned from her honeymoon with Bobby Brown, and Robyn knew their physical altercations had escalated when Whitney returned with a gash on her cheek, as she recalled:
"The more I saw and heard and the messier it got, I thought she'd get tired of it. Whitney had a lot of pride and a strong will. But every time I thought that would be it, it wasn't."
Again, Jada could relate. Before Tupac's death in September 1996, Jada's concerns over the "destructive direction" of his life turned into a "hardcore" fight between them. Tupac died before they could get back on speaking terms.
"I know the depths of my struggle, having to do it as well," Jada added visibly emotional. She had been candid about struggles in other areas of her life as well, having spoken about her dependencies, marital problems, and her history with Tupac.
The pair met during high school, they were inseparable BFF's, and Jada-Pinkett Smith often rebuked claims that their relationship became more than being close buds. She went on to tie the knot with Will Smith, but their marriage has been plagued by serious struggles as well.
Please fill in your e-mail so we can share with you our top stories!