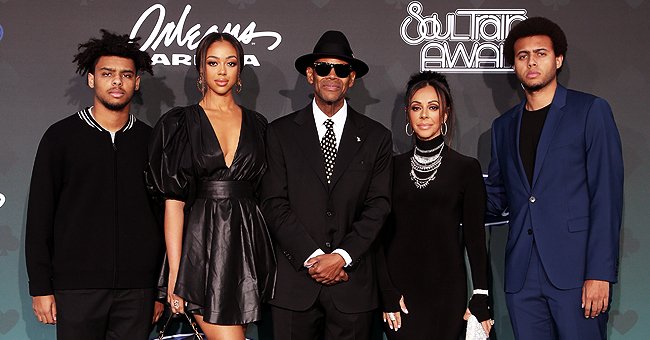 GettyImages
Jimmy Jam and Terry Lewis Make Rare Appearance with Their Families at the Soul Train Awards
Legendary music producing duo Jimmy Jam and Terry Lewis were the big honorees at the 2019 BET Soul Train Awards last past Sunday, November 17, and to celebrate the big occasion, they were joined by their families.
For the first time ever, the Soul Train Awards were streamed Live on BET from the Orleans Arena in Las Vegas last Sunday.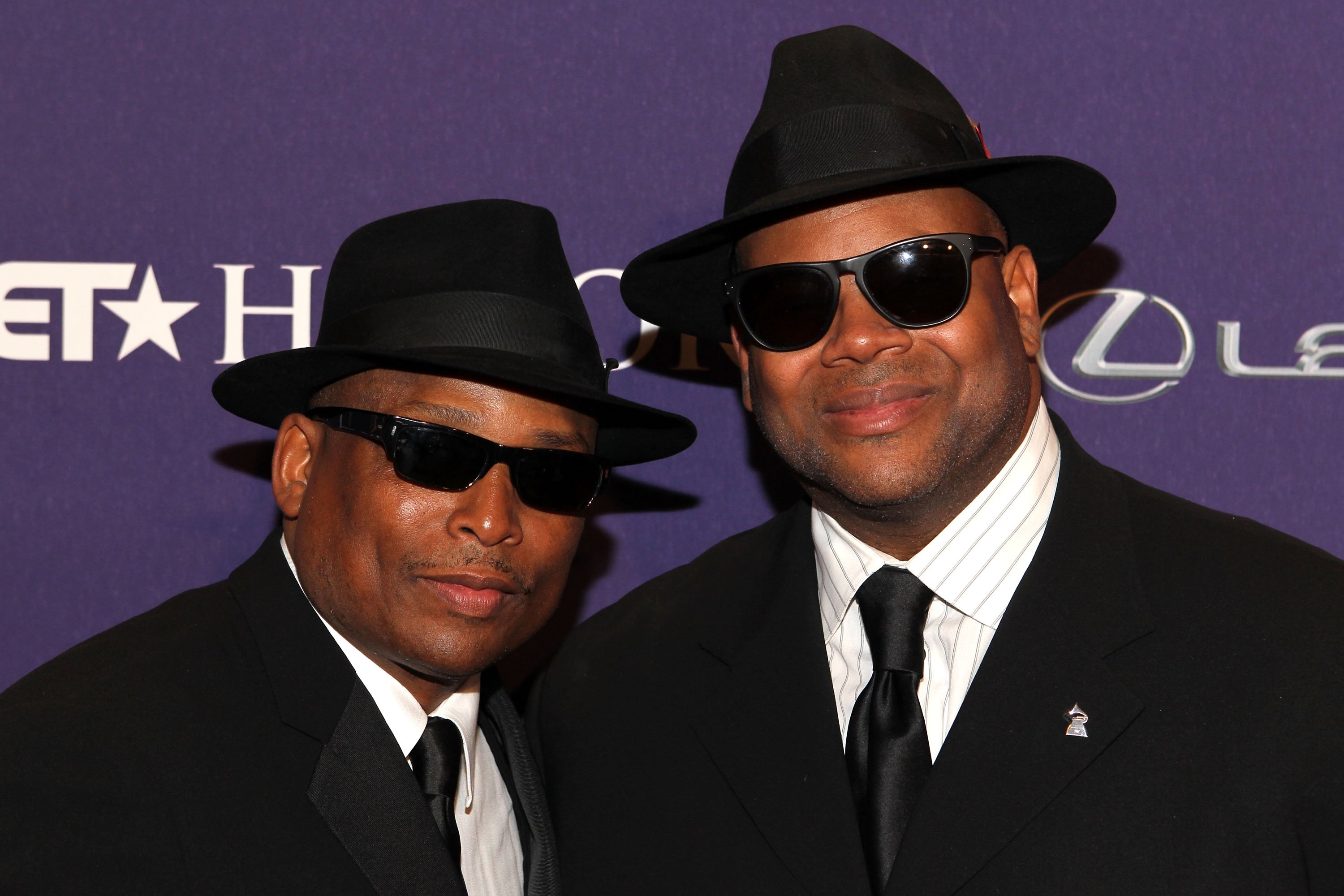 Terry Lewis and Jimmy Jam attend BET Honors 2013: Red Carpet Presented By Pantene at Warner Theatre on January 12, 2013 | Photo: GettyImages
And while the event was filled with amazing performances and celebrities, the biggest stars of the night were a pair of music producers.
JIMMY & TERRY
Jimmy Jam and Terry Lewis have been making hit songs since the '80s, and they're two of the most prolific music producers and songwriters in the entertainment industry.
"You've got to love her every day. She's jealous. She don't want you to do nothing else."
With over 16 Billboard Hot 100 No. 1 hits, Jam and Lewis can boast about collaborating with some of the biggest names in music, including Aretha Franklin, Michael and Janet Jackson, Usher, Mary J. Blige, Lionel Richie, and more.
To honor their four-decades of longevity and consistency, the Soul Train Awards presented the duo with the Legend Award, which is a lifetime achievement award.
MEET THEIR STYLISH FAMILIES
The men showed up at the event in the company of their respective families, and they all posed in the red carpet looked dapper in their best suits and dresses.
Jimmy, 60, was joined by his wife Lisa Padilla and their three grown-up children: Bella, Maximillian, and Tyler.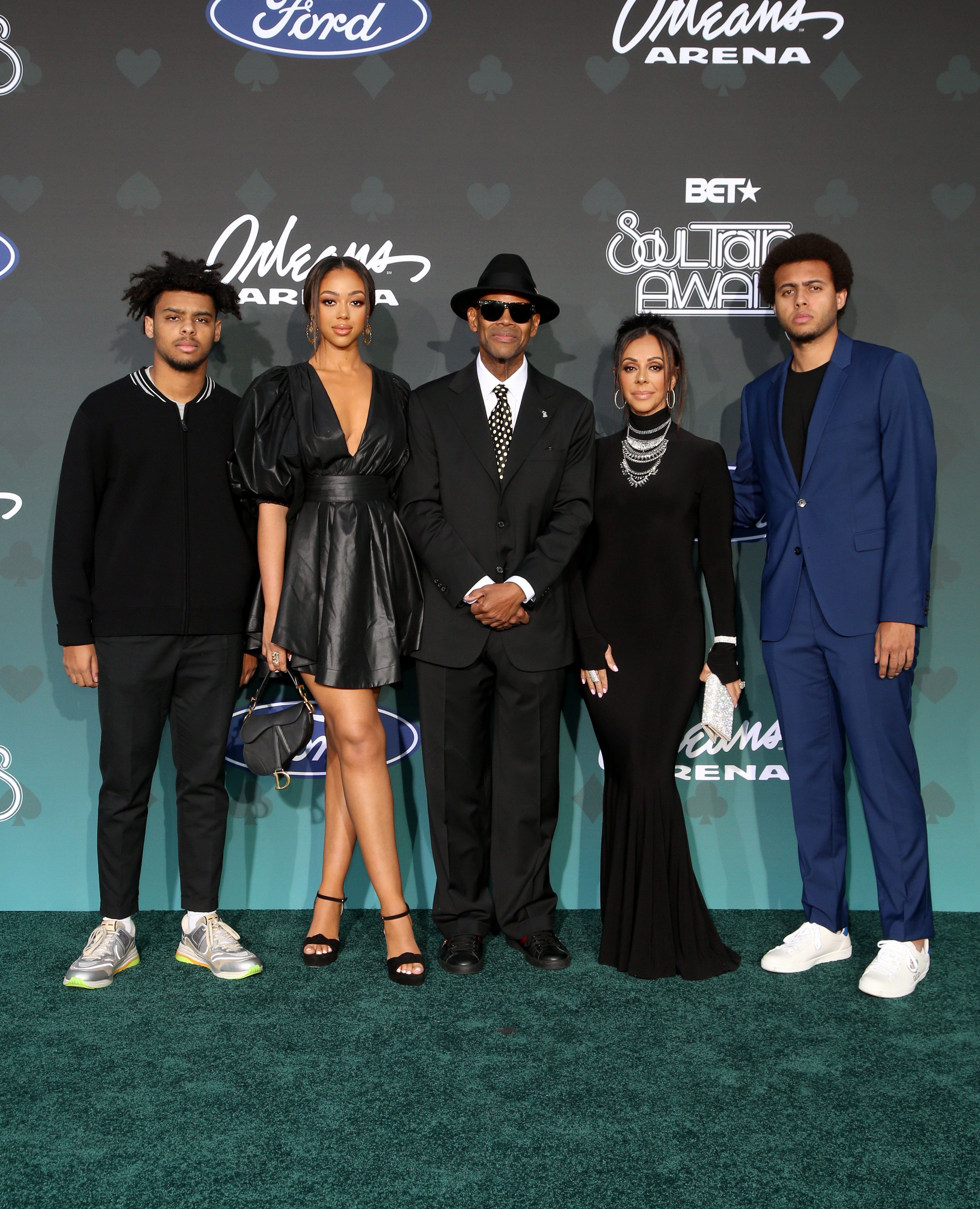 Max Harris, Bella Harris, Jimmy Jam, Lisa Padilla and Tyler Harris attend the 2019 Soul Train Awards at the Orleans Arena on November 17, 2019 | Photo: GettyImages
Terry's family, on the other hand, is a bit bigger. He was joined by his wife Indira, a nephew, and five of his six children: sons Branden and Troy, and daughters Chloe, Tiera, and Ashley, whom he shares with ex-wife Karyn White.
Both of the families chose black as the color for their wardrobe, with only two of the boys—one from each side—adding a bit of color with electric blue blazers.
SPECIAL MENTION
When Jam and Lewis went on stage to receive their award, they made sure to mention each of their families in their speech.
"I want to thank my family because they sacrificed the most in this. I want to thank my kids," Lewis said, naming all of his kids. And then showed his gratitude for his wife adding:
"I want to most thank my beautiful wife for giving me enough ground, enough rope, to do the work that I've got to do. Because it takes a lot to love the music because sometimes she don't love you back. You've got to love her every day. She's jealous. She don't want you to do nothing else."
Jam also mentioned his wife Lisa, adding that the best gift he's ever received from her is "what I like to call my greatest production, which is my kids ."
At the end of their speech, the duo teased fans about new music coming next year and later, they revealed in an interview that one of their upcoming collaborations if with iconic songwriter Kenneth "Babyface" Edmonds.
Please fill in your e-mail so we can share with you our top stories!