Ice-T's Wife Coco Austin Flaunts Curvaceous Figure in Beige Dress in New Photos
Ice-T's wife, Coco Austin teases fans as she shows off her famous figure in a tight fitting sweater dress for a promotional advertisement.
Coco Austin just picked out the perfect winter dress to keep temperatures rising among all her adoring fans, in the caption she teases:
"Trying to keep it hot in cold New Jersey @fashionnova AD-Swipe."
In the promotional ad for Fashion Nova she wears a fitted brown sweater dress, with stripes going across the front. 
Showing off her famous figure, Coco wears complimenting thigh high boots. She accessorized her winter look with clear sunglasses and large hoop earrings.
Proving just how hot her picture is many fans responded with fire emojis. One fan agrees with her caption and says:
"You're definitely keeping it hot ???? you're absolutley gorgeous so incredibly sexy ????????"
Coco, who is mother to three-year-old, Chanel Nicole Marrow, hasn't let motherhood change her, she still looks just as stunning as she did when she first started modelling in swimsuits, lingerie and for adult calendars. 
It is reported, having graced the cover of over fifty magazines, she is the first Caucasian model to feature on the cover of "Smooth Magazine."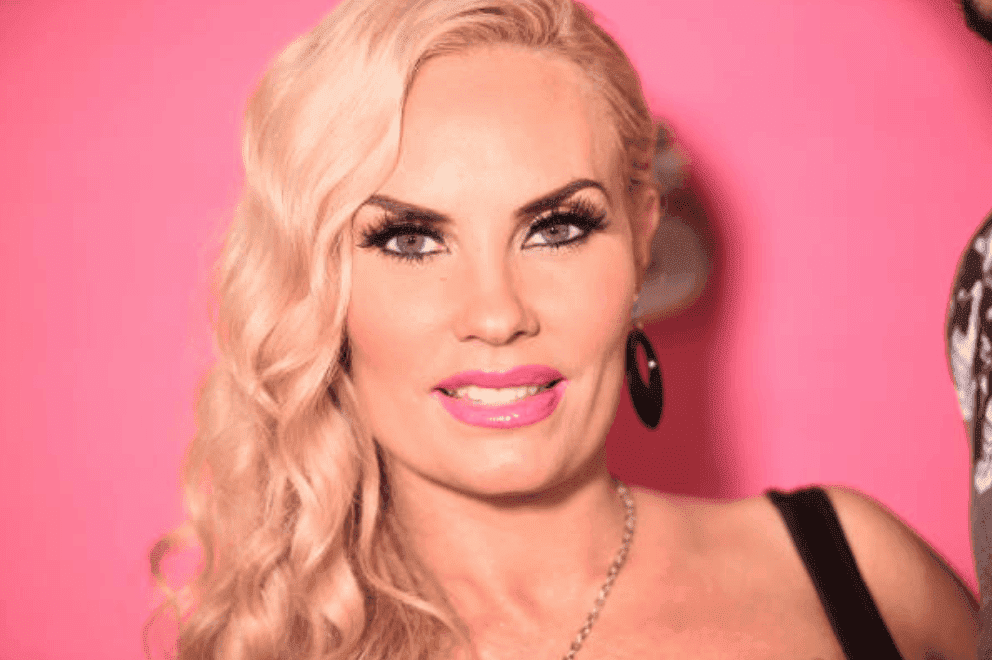 Her husband, Ice-T admits that while he initially her fell for his wife over her looks her personality eventually won him over, he explains:
"I applied the stereotype that everyone does to Coco – that she just wanted to party and have a good time. But she was just an honest and giving woman. She's the nicest person, man or woman, I've ever met."
The couple have been married after only two months of dating and have been together for over 15 years. Gushing over his family recently, he writes in a caption:
"The most valuable thing in my life is Happiness.. I work for that every day."
In recent months, Coco has faced a lot of backlash on social media for posting a picture of herself breastfeeding her almost four-year-old daughter. 
Despite all the criticisms, she has stood by her decision to breastfeed saying she does it because she enjoys how it's helping to maintain their bonding experience and finds that it is merely just a comfort for her daughter.