Michael Landon's Granddaughter Rachel Matthews Stuns in Chic Outfits in Recent Photos
Rachel Matthews, the granddaughter of actor Michael Landon, took to social media to share photos of herself wearing chic outfits.
Rachel, who was born in 1993 as the daughter of actress Leslie Landon and Brian Matthews, is very active on her social media accounts.
"My family is my first priority and they are always there for me."
The 26-year-old frequently posts about her latest projects and her personal life.
Recently, she posted a few of her photos for Schön! Magazine on her Instagram page. The actress stunned in her chic outfits.
One fan wrote, "You look like a dream." Another added, "So so so so beautiful, I really love your outfits in each pic!"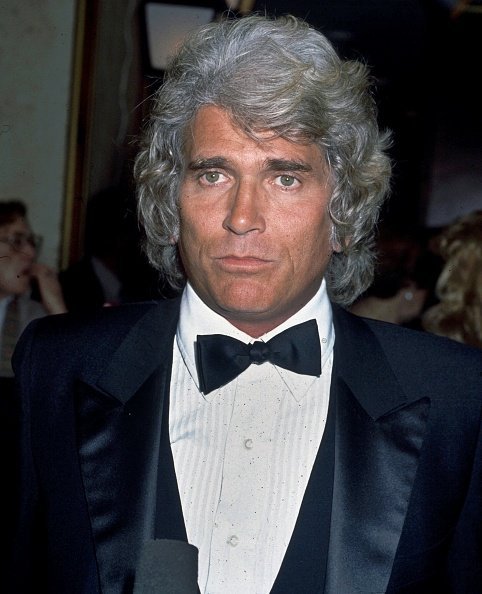 Someone else commented, "Oh my god you're perfect Rachel."
We all know Rachel's granddad for his roles on the hit shows like "Little House on the Prairie." However, she is quite a successful actress herself.
Rachel's first outstanding role in film and television came in 2017 in the movie "Happy Deathday," in which she showed up in the supporting role of Danielle Bouseman, as reported by Promipool.
The young actress then reprised her role in the 2019 sequel, "Happy Death Day 2U."
She is also known for her role as Vesper Fairchild in five episodes of Batwoman in 2019, along with the beautiful Ruby Rose.
Most recently, Rachel plays the character of Honeymaren in the iconic Disney film "Frozen 2" starring Kristen Bell and Idina Menzel.
According to Old Town, Rachel studied to be an actress while pursuing a degree at the Tisch School of the Arts for Musical Theatre at New York University.
"I am so blessed to live such an amazing life and share it with those I love most," she once said. "My family is my first priority and they are always there for me."
Rachel added, "Growing up as the oldest has taught me so much about responsibility and taking chances because I had to be the first one out of all my siblings to experience everything for the first time."
"It has taught me to be bold and courageous, as well as responsible," she continued. "My friends and family are most important to me because I know no matter what happens, at the end of the day they will always be my rock."
Rachel's legendary grandfather Michael passed away on July 1, 1991, according to Britannica.
He was buried at Hillside Memorial Park Cemetery in Culver City.
His notable projects were "The Heart of a Millionaire," "Seventeen at the Abyss," "No mercy for Tom Dooley," "Little House on the Prairie," "Bonanza," and "Wide journey."