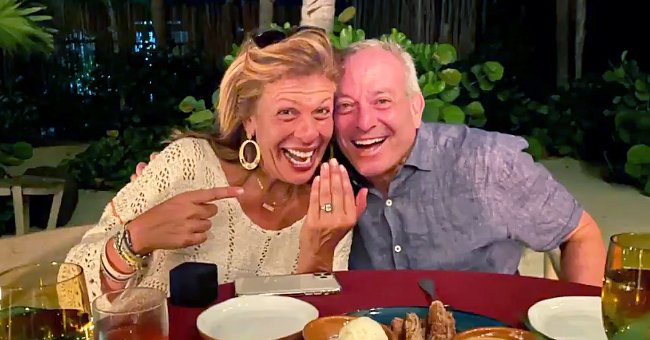 twitter.com/TandCmag
Hoda Kotb Gets Engaged to Joel Schiffman and Shares Details about Her Beach Proposal on the 'Today' Show
Hoda Kotb is officially engaged to longtime partner Joel Schiffman. The lucky guy proposed in the sweetest of ways over the weekend.
Kotb, 55, shared the news on the "Today" show Monday with a sneaky announcement to her co-workers that took them all by surprise.
She and Schiffman, 61, have been together for six years and have been living together for the last three years. The clip is found below.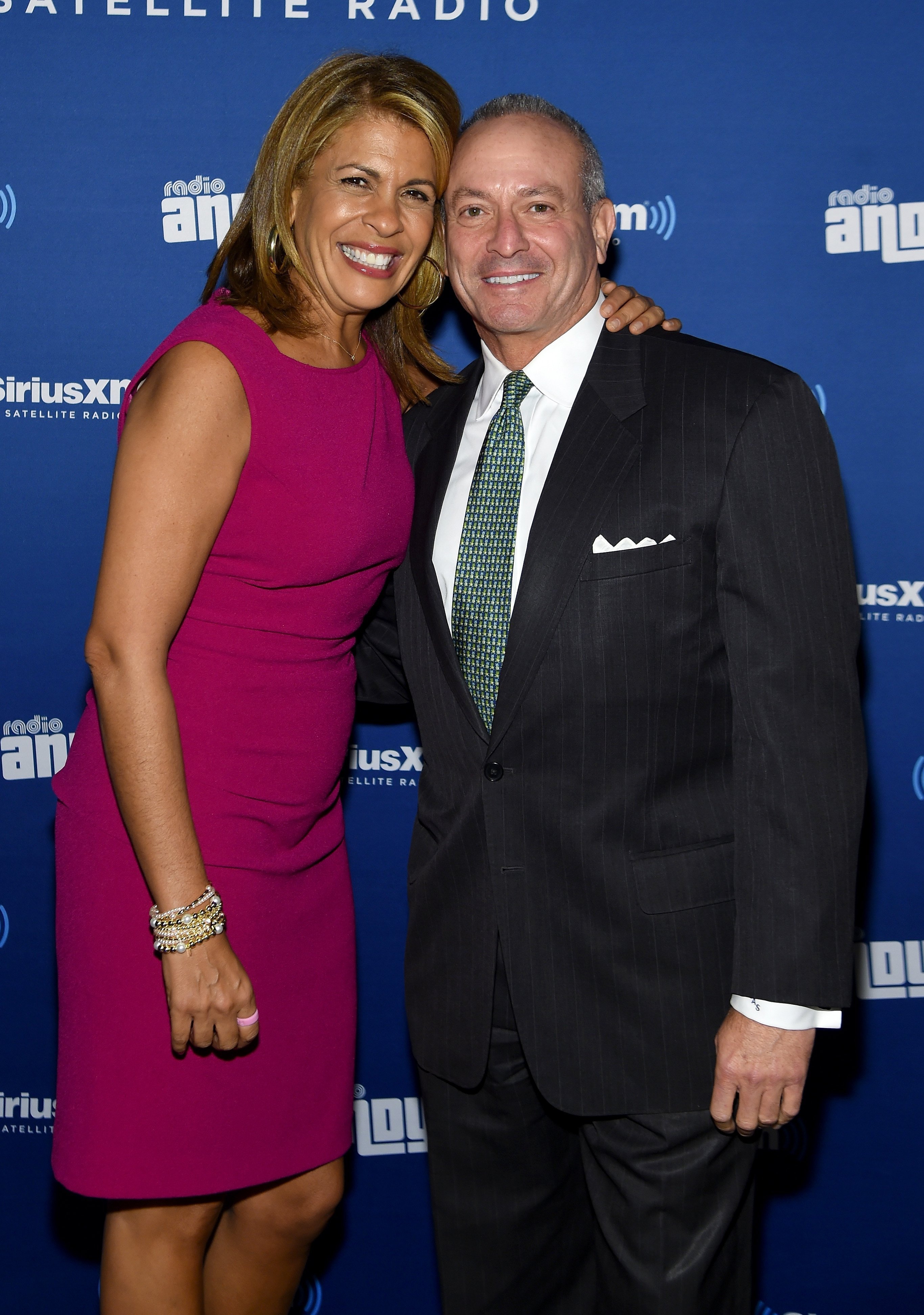 Hoda Kotb and Joel Schiffman attend the launch of SiriusXM's Radio Andy in New York City on October 22, 2015 | Photo: Getty Images
Hoda Kotb surprises her co-workers
Kotb was sitting among her co-workers when she made the big announcement. She fooled everyone until the last second with a well-done trick.
She said a friend of the hosts' asked her to share a secret with the rest of the group. "I'll give you her initials," she said as she built things up.
She continued:
"Her initials are Hoda Kotb, and she's engaged!"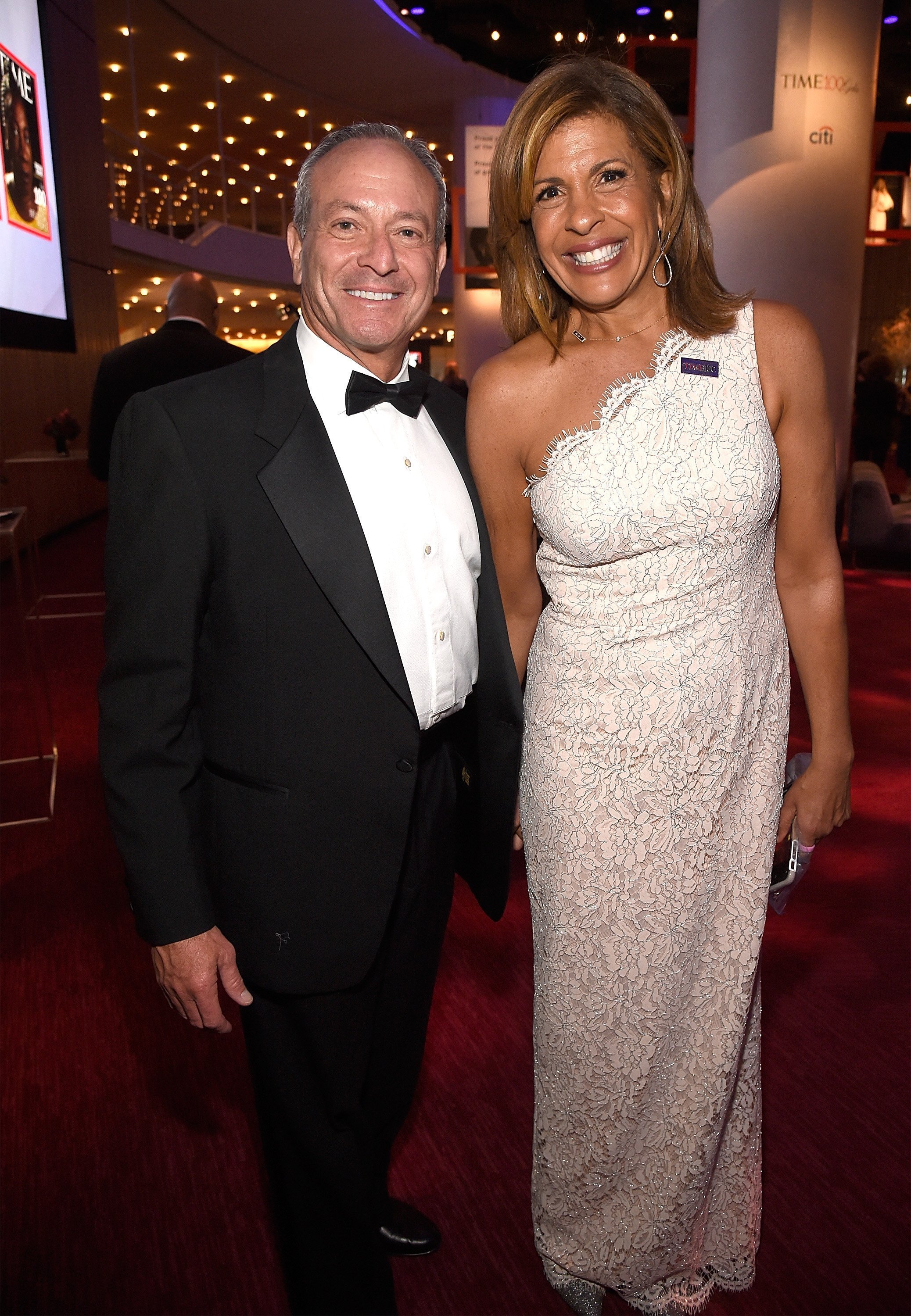 Joel Schiffman and Hoda Kotb attend the Time 100 Gala in New York City on April 24, 2018 | Photo: Getty images
The "Today Show" team were ecstatic
With that, Kotb lifted her left arm and showed off the square diamond rock on her ring finger. Her co-workers screamed with delight around her.
One of them asked if the ring was on the whole time, to which Kotb admitted that she had just put it on. Though it was obvious at this point, she added that Schiffman had proposed.
Everyone stood up to hug the mother-of-two and Kotb shared the story of what happened. She and Schiffman were on their "usual vacation" and had dinner on the beach.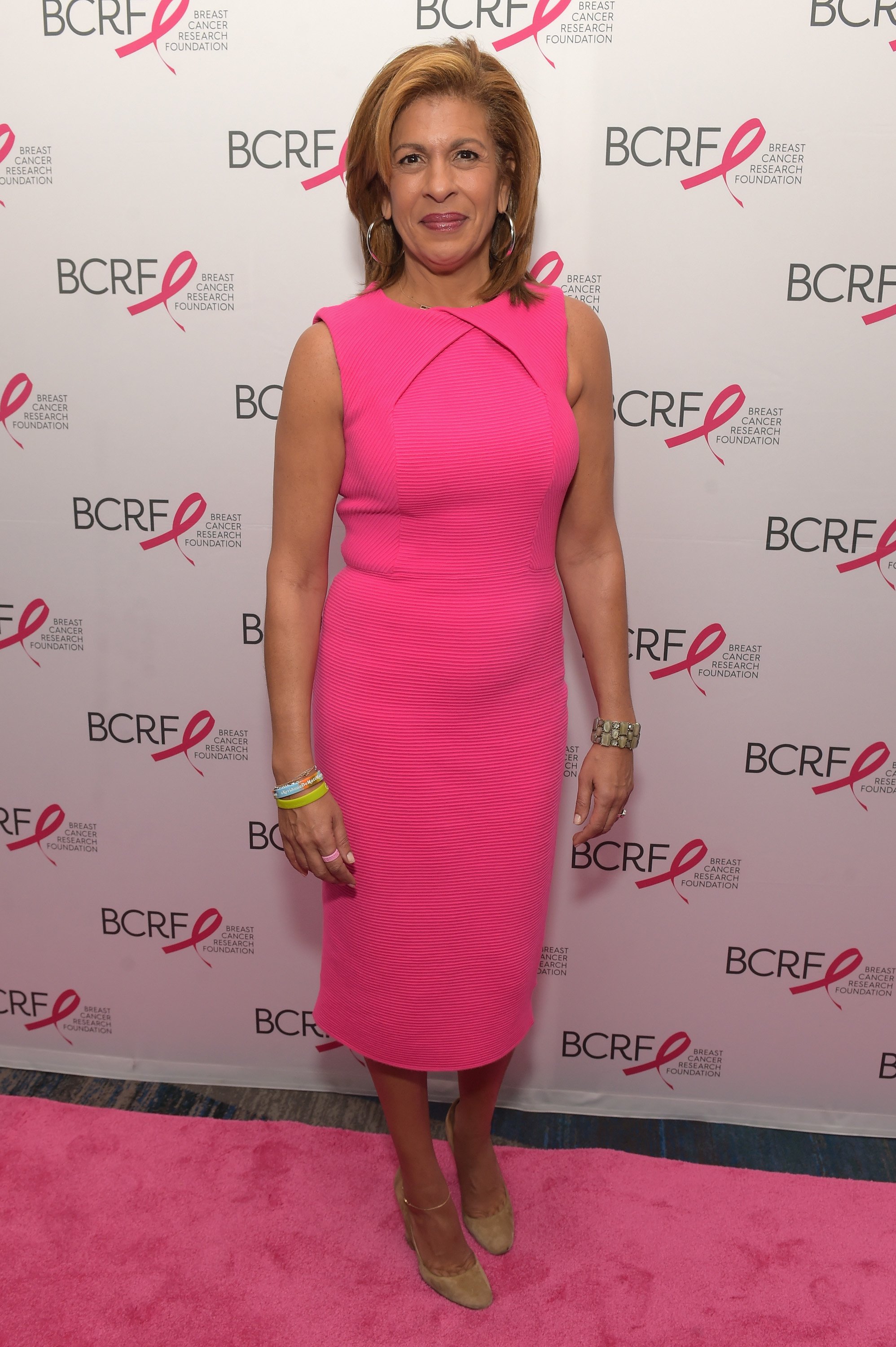 Hoda Kotb attends the Breast Cancer Research Foundation New York Symposium and Awards Luncheon in New York City on October 19, 2017 | Photo: Getty Images
Kotb hasn't told her kids
When they finished, Schiffman wanted to say something else. Kotb revealed that he "said some beautiful things" before he got down on one knee.
There he asked, "Will you be my wife?" Her co-workers continued to express their joy around her. One of them asked how Kotb's two girls took the news.
Kotb confessed that she hadn't told them yet, saying they're not sure how to tell the girls their "parents are going to get married." They're still trying to figure it out.
A match made in heaven
The clip included a still photo taken from the night of the proposal. It showed an extremely happy Kotb wearing an open-mouthed smile as she pointed at her engagement ring.
Schiffman also gave a toothy smile next to her. The picture was especially lovely with the palm trees and other greenery that stood behind them.
Back in 2015, Kotb told People that Schiffman makes her feel butterflies in her stomach and described her relationship as one of the most "natural" she'd ever had.
Congratulation to the beautiful couple
The tv-personality was previously married to Burzis Kanga from 2005 to 2007. Kotb has two adopted children with Schiffman: Haley Joy, two, and Hope Catherine.
Despite her age, Kotb proved that it's never too late to become a mom and called it a "gift" back last year. Similarly, we think it's never too late to walk down the aisle. Congratulations Hoda!
Please fill in your e-mail so we can share with you our top stories!