Céline Dion Reportedly Performed 'My Heart Will Go On' as Final Wish to Her Dying Husband René Angelil
Celine Dion reveals that in the final days of her husband's battle with cancer, she performed 'My Heart Will Go On" during her Las Vegas shows in his honor.
A week ago, Celine Dion shocked Andy Cohen when she revealed that at first, she was not interested in recording the hit song from the Titanic soundtrack, "My Heart Will Go on."
During her appearance on "Watch What Happens Live with Andy Cohen," she says, at the time, she must have been tired but she remembers that the song did not appeal to her.
Revealing more personal details about the epic hit, she says the song eventually turned into a special tribute she sang for him on stage during her Las Vegas residency.
According to Mirror, Celine says, René Angelil specifically requested that she perform "My Heart Will Go On" as part of his dying wish.
Throughout their 21-year marriage, René, who was 26 years older than Celine suffered from various health complications.
It is reported, he had a heart attack in 1991, and eight years later, he was diagnosed with throat cancer. While bedridden with cancer, he tragically died of a heart attack in January 2016.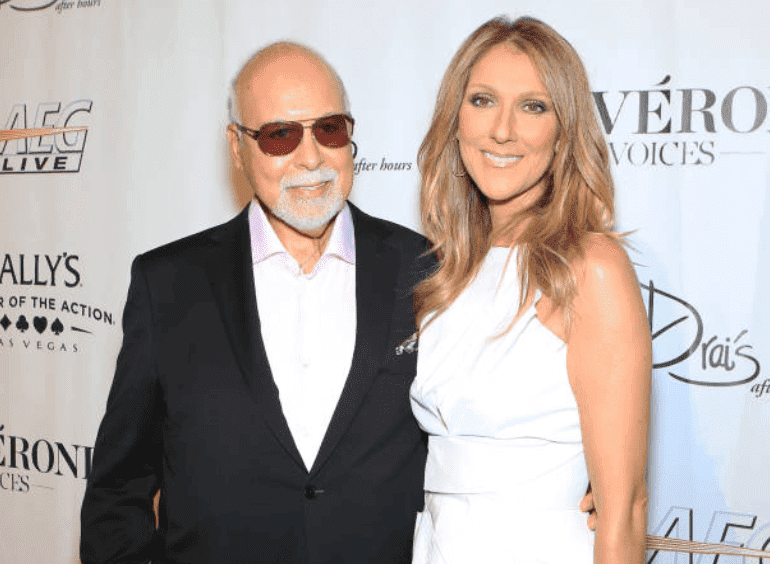 After taking time off to care for her husband, Celine says he convinced her to get back on the stage and requested that she sing "My Heart Will Go On," she explains:
"For him, it was very important because I took a year off to take care of him, but towards the end, he said to me, 'I need to see you go on stage and sing, I want to make sure, I need to see it.'"
Honoring his dying wish, René watched her performance from their family home through a live stream link from his bed.
It is revealed that every time she hit the stage, she admits that fulfilling his dying wish was more therapeutic for him than it was for her. 
Celine says returning on stage wasn't easy because she didn't feel like partying or dressing up in lavish costumes, while her husband lay dying at home.
However, just like the message behind her latest album "Courage," she says she mustered the strength and got on stage every night and did it just for him. When she would return home, it made him happy.