Cardi B Appears to Stand by 'Rhythm + Flow' Co-Judge TI after Controversial Remarks about Daughter Deyjah's Annual Gynecologic Visits
Hip hop star, Cardi B shows her support and love for her co "Rhythm + Flow" star, T.I., amid controversial gynecological comments about his eighteen-year-old daughter's virginity.
Cardi B is proud to identify with her co-star, T.I, despite him being neck-deep in a controversy that has earned him backlash from fans.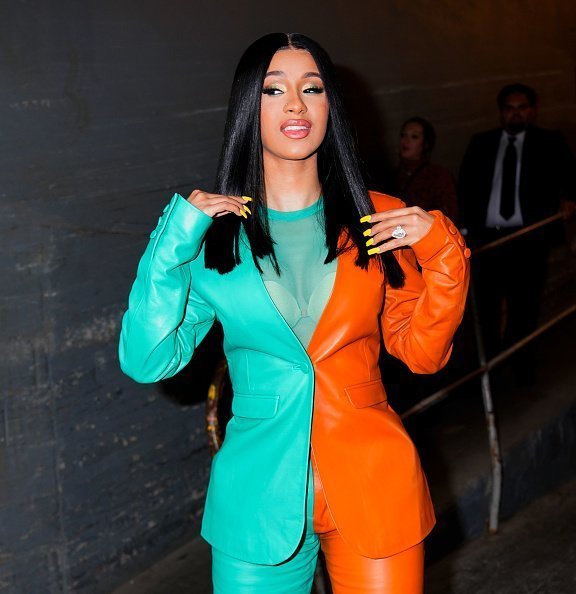 The twenty-seven-year-old spoke in length about her connections with the hip hop mogul during the filming of "Rhythm + Flow," referring to him as her brother.
EXCITING MOMENTS ON THE NETFLIX HIT SHOW
Cardi B, 27, had a sit-down session with People, where she went into the details about her Netflix show, "Rhythm + Show." The competition show featured rapper, T.I as well as Chance the Rapper, starring alongside the 27-year-old as judges.
During her interview, the hip hop star revealed she formed a close relationship with her fellow judges on the show, also explaining her initial reservations when she first started shooting for the hit Netflix competition series. According to the music artist, every day spent on set brought on new excitement in anticipation of what to expect from the contestants.
By the end of the show's first season, contestant, D Smoke, emerged the winner of the $250,000 grand prize, and the star admitted to the outlet that she was proud of his accomplishments, along with the other contestants.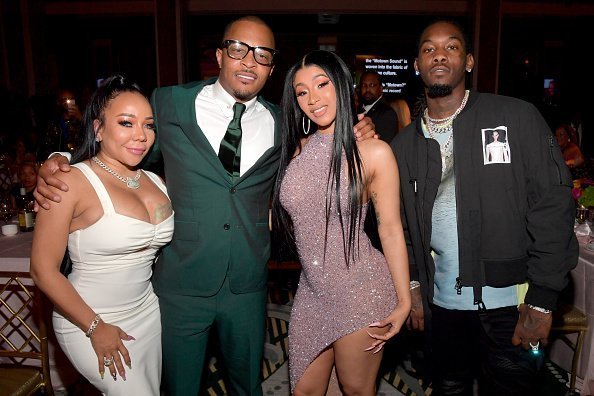 CARDI B'S GOT T.I.'S BACK
Aside from her inherent fondness for the contestants on the show, the 27-year-old also developed a deep, family-like connection to her co-stars. She explained:
"It was such a good time to film with T.I. And Chance the Rapper. We had such a good connection, and we had like really good conversations, and they were just so funny."
Cardi B also spoke about her admiration for the two rap idols several months after filming the hit show, as she expressed that she was always quick to identify with them at every opportunity, referring to them as her brothers. 
Following her acknowledgment of their family bond, she also divulged her support for her brother-in-rhythm, who recently got into a frenzy after admitting that he was always present at his daughter's gynecological appointments just to ascertain her virginity.
Hinting at the trending controversy, she said:
"If they wrong or right, that's my brother, and that's that."
The Atlanta rapper on his part took kindly to the backlash, with an intent to address his statement during "The Red Table Talk" show with Jada and Pinkett Smith on November 25.
IS T.I THE OVERPROTECTIVE FATHER?
Earlier this month, the rap icon graced the podcast, "Ladies Like Us," where he addressed issues about the challenges of raising a teenage daughter. When asked if he has had the sex talk with his eighteen-year-old, the artist divulged the details of how involved he was with his daughter's sexual life or the non-existence.
He told his interviewers that every year, he went along with Deyjah for a gynecologist's appointment to check if her hymen was still intact.
Following his revelation, the star faced lots of criticisms from fans, who thought the whole process was an intrusion on the teenager's human rights, which sparked debates across online platforms.
With his fellow hip hop artist on his side, the rapper would hopefully slip out of this one unscathed. Fingers crossed until the artist speaks out on the Facebook show with Jada Pinkett.