Rev Run's Daughter Angela Simmons Opens up about Life under Public Scrutiny Especially When She Got Pregnant
Angela Simmons once claimed she would wait until marriage to have intercourse. So, when she announced she was expecting a child out of wedlock, she became the target of constant scrutiny from people that called her a liar.
For years, Angela Simmons was the face of abstinence, after revealing on her 2009 MTV reality show "Daddy's Girls" that she was staying a virgin until marriage.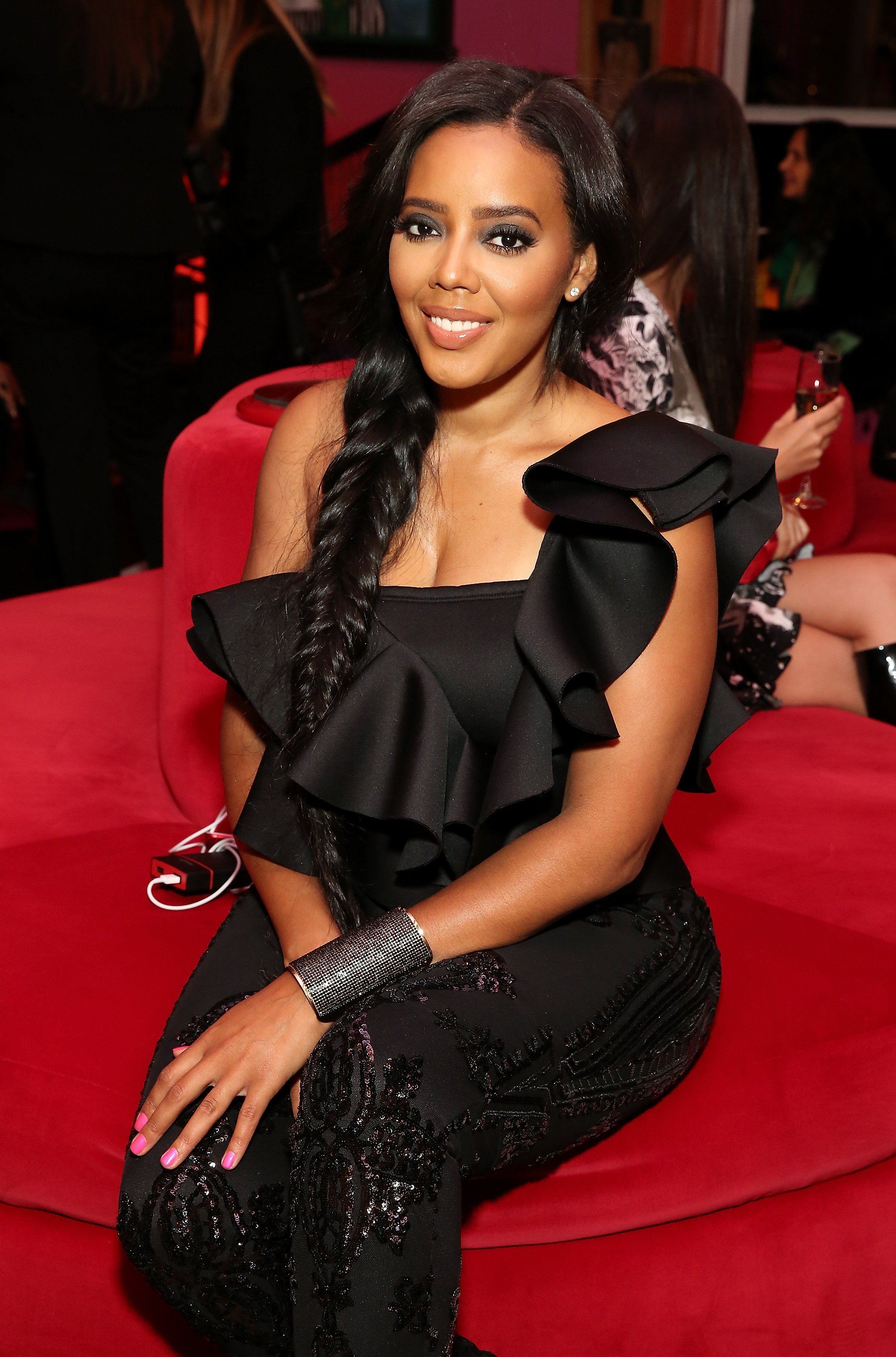 CHANGE OF PLANS
She maintained that promise for 28 years until she met the man she claimed was "the love of her life," Sutton Tennyson. They got engaged and, Simmons' plan to wait crumbled down, and she got pregnant almost immediately.
Besides being scared of disappointing her father Rev Run with the news, Angela also had to face the scrutiny that came from being a public figure that had shared such an intimate side of her life with the public.
When she announced her pregnancy in 2016, people accused her of being a liar, and many didn't believe she had waited until 28 to have sex.
She welcomed her son Sutton Joseph, and not long after, separated from her fiancé, who, sadly, was murdered last year on the driveway of his house in Atlanta.
PUBLIC SCRUTINY
Now, in the wake of the controversy surrounding T.I's comments about his daughter Deyjah Harris' virginity, Simmons joined a panel at the "The Dr. Oz Show" to talk about her own experience.
According to Madame Noire, the 32-year-old explained that she chose to speak publicly about it, and that's why so many people were surprised when she went from virgin to pregnant in the blink of an eye.
She said that the public's response was a lot to deal with because people often asked her if she was lying.
"But it just happened really quick for me," she said. And continued explaining why she doesn't regret sharing her experience:
"It was a choice of mine to speak about it, to encourage whoever wants to do it to know that it's not 'not cool,' you know? You have all the time in the world to do that."
A doctor on the panel added to Angela's comments that the stigma surrounding the relationship of young people with sex should be removed because it leads young people to think they're doing something wrong.
HER DAD'S REACTION
When Simmons discovered she was pregnant, she certainly believed she had done something wrong and was scared of her dad's reaction. And that was in part because of her strong faith.
Surprisingly, Rev Run was as understandable and supporting as he had always been to his daughters. He was calm and told Angela his arms were open for her.
She recalled on "The Real":
"I was just scared, and at that moment, of course, I'm crying because I felt like I let him down, and the last thing I wanted to do was let down my father or my family. So for me, it just meant a lot that he was open arms and were there for me."
Rev Run has been there for Angela all the way through. From the moment she welcomed her son to the moment, the baby lost his father, and now as she continues to move forward, working to give her child whatever he needs.