Damon Dash Continues to Lash out at Lawyers Involved in Lawsuit about 'Dear Frank' Movie after His Deposition
Damon Dash was chastised by the court for making fun of the plaintiff's attorney, Christopher Brown.
Damon Dash's legal woes seem unending. He is now embroiled in a third civil suit, and his behavior during a recent deposition saw him sanctioned.
The deposition was regarding a suit laid against him over the movie, "Dear Frank," which he is accused of "stealing."
Dash has been ranting about lawyers, and the beleaguered producer is now facing two legal teams.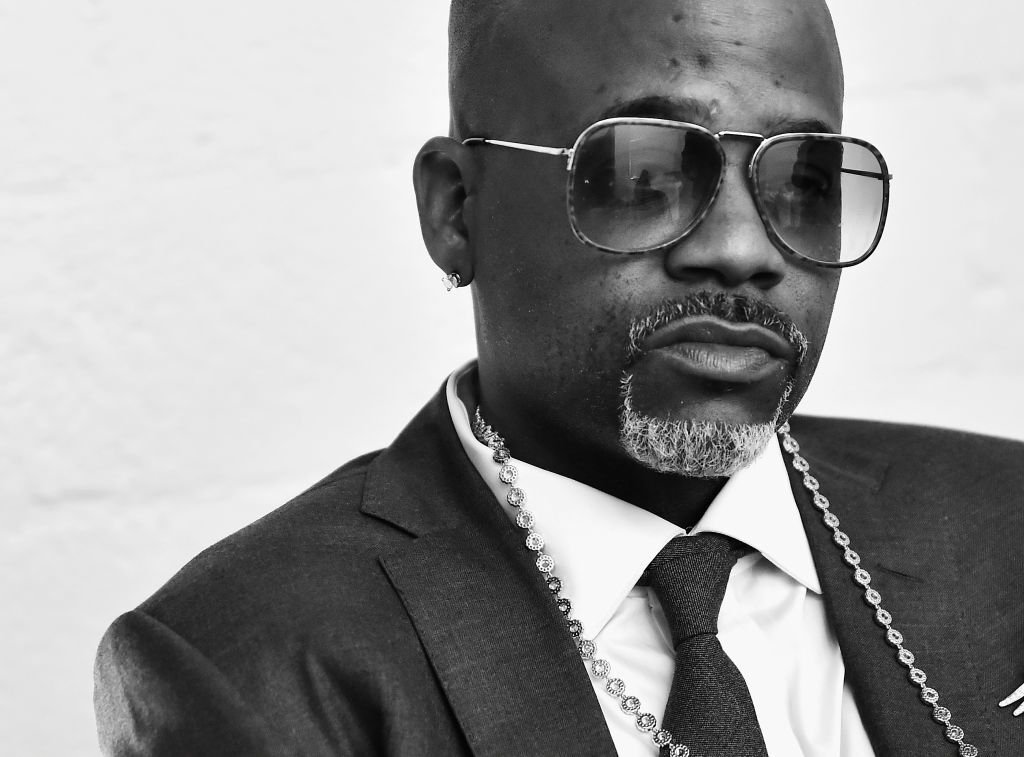 DAMON DASH'S LEGAL WOES
Some strange karma seems to have overtaken Dash, who is simultaneously dealing with three complicated legal issues at the same time.
The latest debacle saw Dash sanctioned by the court after he addressed a lawyer who was deposing him in offensive terms, denigrating the man's intelligence and appearance. 
Damon Dash Sued by Director & Studio Over Movie 'Dear Frank' https://t.co/SK0SrRdnJM

— TMZ (@TMZ) January 23, 2019
DAMON DASH SUED BY PRODUCERS OF "DEAR FRANK"
Christopher Brown, the lawyer deposing Dash on behalf of the production company and director of the film "Dear Frank" was grilling him, and he responded aggressively and with threats and offensive language. He threatened: 
"I'mma ruin you as a lawyer, you'll never be a lawyer again… I'm just giving you rope to hang yourself." 
DAMON DASH "PUNISHED" BY THE COURT
The court judged Dash's behavior as highly inappropriate and was ordered to pay the expenses incurred by the opposing side during the deposition. Especially offensive, the court ruled, were Dash's remarks on Brown's appearance.
DAMON DASH RANTS ABOUT LAWYERS
Dash has been ranting about lawyers, and the beleaguered producer is now facing two legal teams.
Brown, who is pressing the "Dear Frank" lawsuit, and Donald Suarez, who is representing the mothers of his children, ex-wife and fashion designer Rachel Roy and ex-girlfriend Cindy Morales. He said bitterly:
"It's all about business. It's about these lawyers, they try to manipulate things and they don't care if they ruin your life."
The two women have been pressing Dash since he won a $5 million settlement in a third lawsuit against Lee Daniels over the hit show, "Empire."
DAMON DASH ARRESTED ON A CHILD SUPPORT CHARGE
Damon Dash walked into a Manhattan courtroom to pay close to $400,000 in child support he owed to his two baby mamas and was arrested when he tried to leave for the Bronx courthouse.
He was surrounded by 7 deputies and handcuffed. Sheriff Joseph Fucito said:
"We've been looking to arrest him since 2015."
Dash was taken to the Bronx by the officers, where he paid what he owed since 2015 - a hefty sum - and was henceforth released.