Laurie Metcalf's Character Jackie Has Zombie Nightmare about Her Mom Beverly in Latest Episode of 'The Conners'
Jackie on "The Conners" will confront one of her worst fears as she prepares to reopen her restaurant, the Lunch Box. It's a nightmare she won't forget. 
Laurie Metcalf's character Jackie wasn't expecting to face zombie versions of her mother, as seen in the latest preview of "The Conners." 
TV Line shared the sneak peek with fans. The terror Metcalf shows make us wonder if the episode is a second attempt at a good Halloween episode from producers.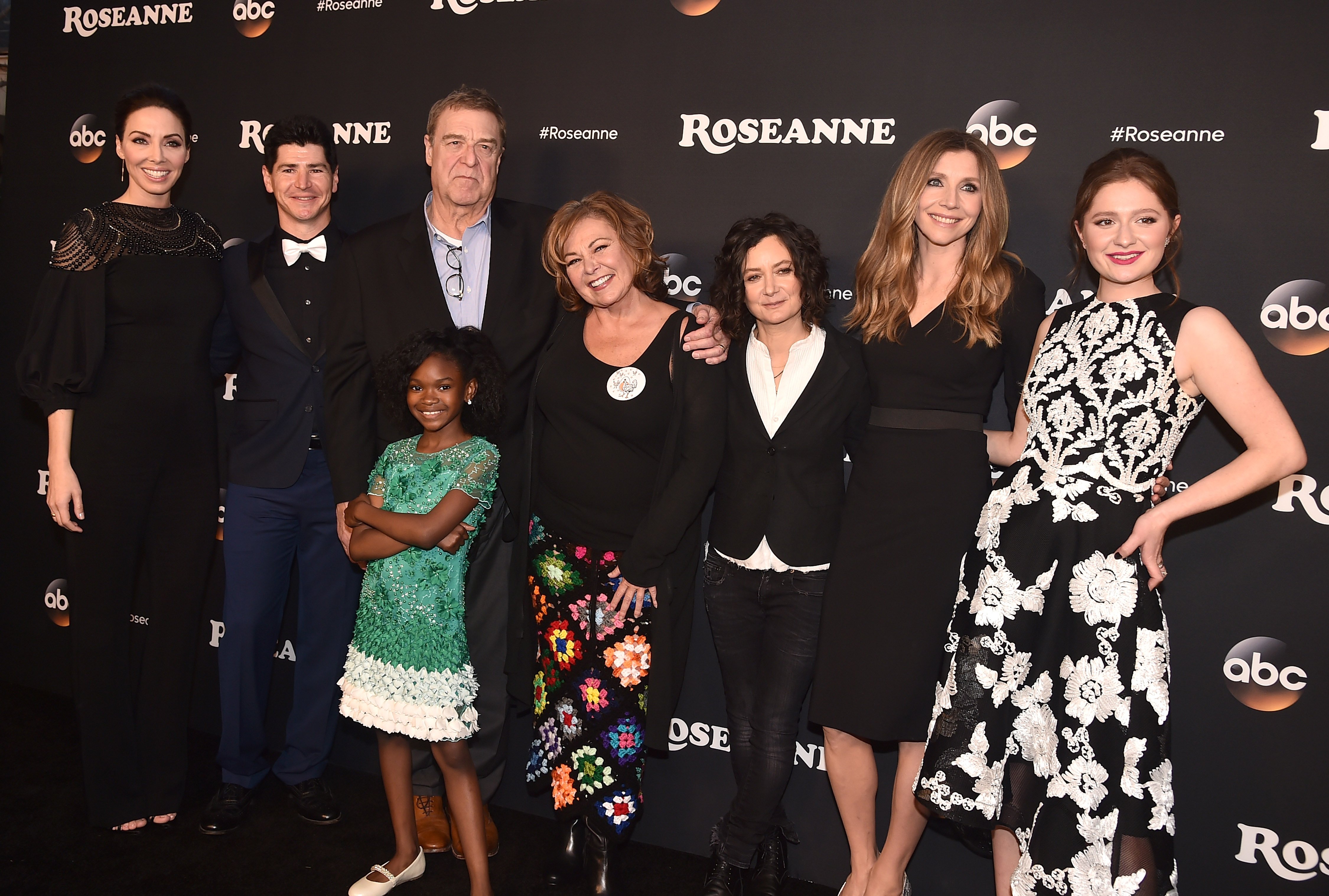 In October, fans were quick to express their disappointment at the Halloween episode, whose storyline also related to the Lunch Box reopening. 
Titled "Nightmare on Lunch Box Street," Jackie tries to convince Becky to bring back the restaurant. Later on, the family has a harsh discussion about the situation, and Beverly is asked to move out. 
Fans pretty much felt like there was no Halloween episode and took to Twitter to voice their disgruntlement. They may have a change of heart tonight. 
They should expect to see at least three zombie versions of Jackie's mom breaking through the walls of the Lunch Box. "Oh my god — the mold turned into mom!" she screams at the first one. 
When more zombies of Bev pour in, she shouts, "Go away! You're ruining the grand opening! You've never supported me!" Fans will have to tune in tonight to see if she gets out of it or wakes up.
They can also look forward to seeing a surprise character come in later on in the season. According to TVLine, Ed Jr., who is Dan's half-brother and Ed Sr.'s (Ned Beatty) second son, will have a recurring role in the show. 
Casting is reportedly still underway for the character, who is expected to be resentful towards older brother Dan for not assisting with care for their elderly dad. 
Ed Sr. had Ed Jr. when he was already getting older with his second wife, Crystal (Natalie West). The couple also shares a daughter named Angela.
Fans should tune in to ABC at 8 pm, 7 pm central for all-new episodes of the show. This season, there'll be 19 episodes as compared to the 11 episodes that started the spinoff in season one.