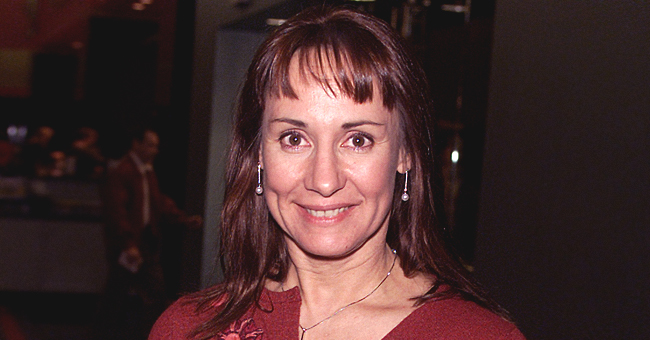 Getty images
Laurie Metcalf of 'Roseanne' Fame Looks Great at 64 and Her Daughter Zoe Perry Is a Famous Actress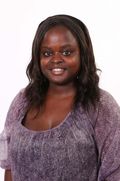 'Roseanne' star, Laurie Metcalf has been holding down a successful career in Hollywood for decades and now following in her footsteps, her daughter Zoe Perry is also making a name for herself.
In case you thought Mary Cooper's character on the "Big Bang Theory's" spin off, "Young Sheldon" had you seeing double, it turns out her daughter, Zoe Perry, plays the younger version of her in the new show.
Speaking to The Hollywood Reporter, Perry admits that she doesn't negate the fact that her relation to Laurie Metcalf, who originated the Emmy nominated role of Mary helped her get the job, she says she still had to audition for the part.
Metcalf is an award winning theatre and television star and is famous for playing her Emmy winning portrayal of Jackie Harris on "Rosanne" and Emmy nominated role on "The Big Bang Theory."
"I love how you are both playing the same character ? when I saw the Young Sheldon trailer the first thing I said was that they got the young actress of Mary spot on she's the spitting pop of the elder one, then I look you up and found out your related," a fan says.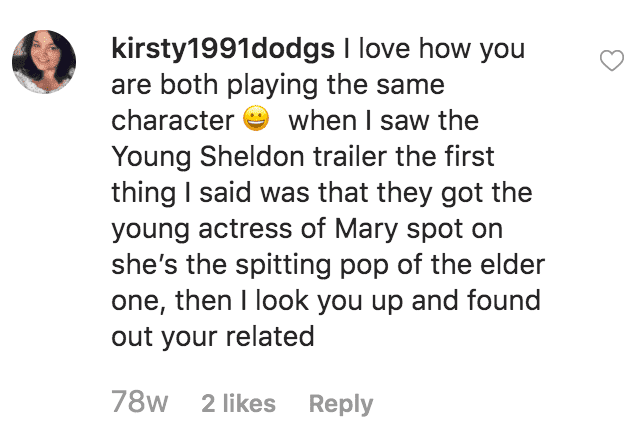 Fan comments on Zoe Perry pictures as she poses with her mother Laurie Metcalf at anawards show | Source: instagram.com/zoeperryveri
It is reported, the executive producer for "Young Sheldon," Chuck Lorre knew Zoe from when she was younger because she would visit her mother on the set of "Roseanne."
She says going in for her audition for the role of Mary she was aware that the casting directors knew of parental connection and that came with the added pressure of having to prove herself.
Perry, who says she has mastered many of Metcalf's mannerism admits to rewatching old episodes of the "Big Bang theory" to refresh her memory on the character, she explains:
"I went back and rewatched all of her scenes. I wanted to remind myself and make sure I was living in the same ballpark as she was, in terms of how she carried herself and what the accent sounded like."
Laurie has been married twice to actors Jeff Perry and Matt Roth has four children from her marriages. Her eldest daughter, Zoe, is the only one of her children following in her acting footsteps.
Please fill in your e-mail so we can share with you our top stories!