Sadie Robertson from 'Duck Dynasty' Marries Christian Huff on Her Family's Louisiana Farm
Sadie Robertson tied the knot with her fiancé in a traditional, romantic wedding on her family's farm in Louisiana. The "Duck Dynasty" alum was engaged for about five months. 
At 22, Sadie Robertson is now a married woman after she got wed to Christian Huff, 21, on Monday. The former "Duck Dynasty" star transformed her family's tennis court into the venue, reported People. 
Robertson and Huff got engaged in June. Fans saw the proposal thanks to a video Robertson shared of the event. The clip is found below. 
The sweet proposal
At the time, Robertson wrote in the caption: 
"I screamed YES. So many words and so many more pictures to come, but for now just know my friends I'm the happiest human in the world on June 9th, 2019 today and for the rest of my life." 
The couple made it official in an evening ceremony that reportedly included over 600 guests who sat in white-cushioned gold chairs. The pair exchanged their vows on a white stage as well. 
Why she loves him
After getting their wedding license last week, Robertson told People that her husband supports her true self and gives her strength. She also said that they improve each other and are best friends. 
In addition to not having to spend a day without her husband, Robertson is happy that her family loves Huff. They added that they both enjoy tennis — hence the venue — adventure, and the moon and stars.
The wedding dress
Robertson's dress was something out of a fairytale for the wedding. She went with an all-white gown designed by Kleinfield's for the ceremony, which she later switched out for a Sherri Hill piece for the reception.
In addition to the time and place, the couple worked out details like placing AstroTurf, lights, and white roses throughout the area to give it a garden-like feel.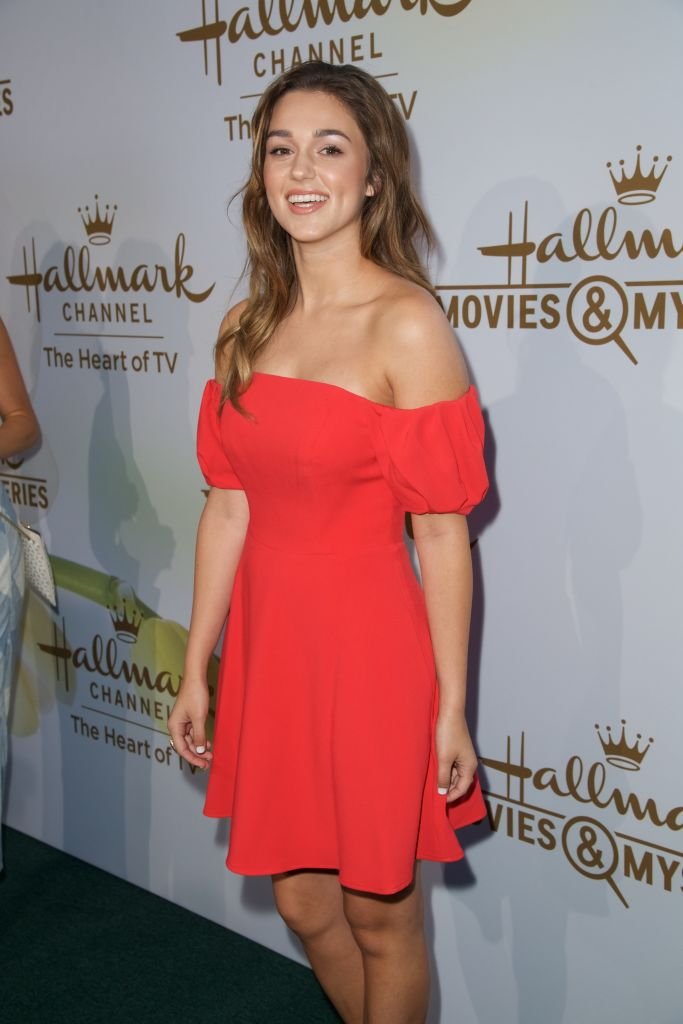 How they met
Afterward, they danced the night away with family and friends in an outdoor tent. Robertson and Huff were together since July 2018 before they decided to get married. 
They met at a crab hunting trip with friends after Huff's cousin invited Robertson to come along. Robertson knew of Huff even before that through her sister.
You win some...
At first, Robertson tried to avoid Huff when they were on the beach together because he was "too cute to talk to and not want to date." Evidently, she failed. 
Of course, that turned out to be a good thing. Similarly, Robertson's role in country singer's Lawson Bates' music video for "Past the Past" worked out well back in February. 
Robertson, who was a contestant on "Dancing With the Stars," helped out the rising star by playing his high school sweetheart in the clip. Bates and Robertson met only two days prior but their on-screen romance was top-notch.