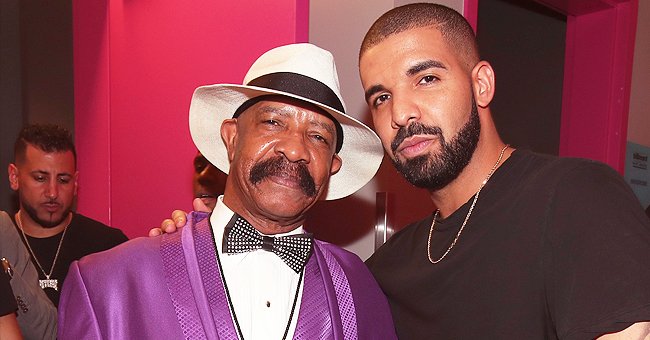 GettyImages
TMZ: Drake's Dad Dennis Graham May Be Looking for Love on Reality TV
Drake's father, Dennis Graham, has made it to the headlines on several occasions thanks to his complicated relationship with the rapper. But now, the man will take advantage of his fame to find love on reality TV.
According to TMZ, Graham is looking forward to becoming the next popular bachelor to find his soulmate, and a stepmom for his 33-year-old son, in front of the screen.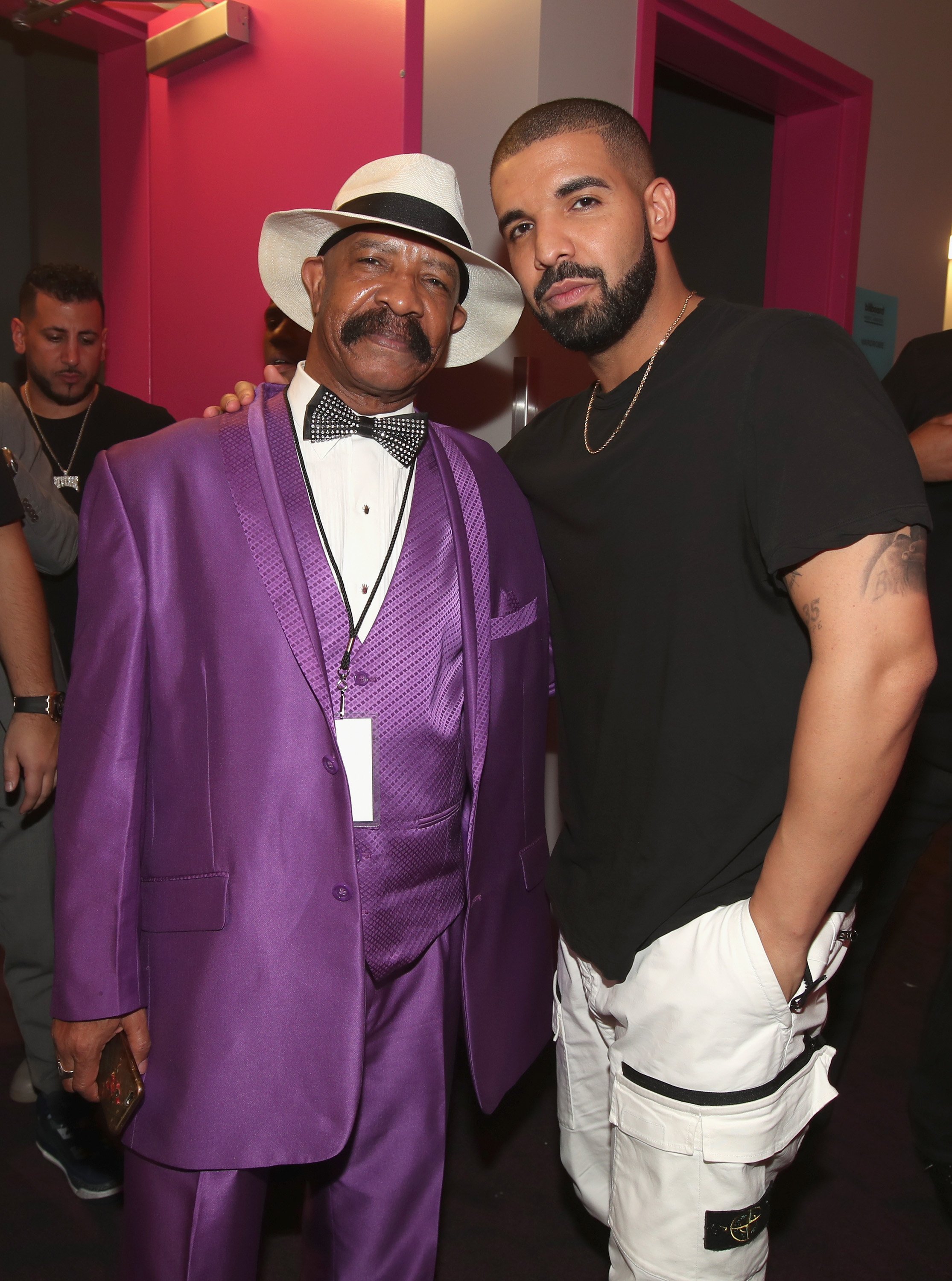 Dennis Graham and Drake attend the 2017 Billboard Music Awards at T-Mobile Arena on May 21, 2017 | Photo: GettyImages
FINDING DRAKE'S STEPMOM
The news site reports that at least two TV networks believe Graham is "quite the catch," and he's already in conversations to land a show that will follow his journey in trying to find a new lady to keep him company.
The show will allegedly give viewers a look into Graham's luxurious lifestyle. From his wild nights out in L.A to his expensive cars, home, and every other perk that comes from being Drake's father.
TMZ says that Graham already had some meetings with reality TV guru David Weintraub to discuss the project, and it seems like We TV and Vice have shown interest in giving Graham a show.
He's expecting to have a signed deal by next week.
A COMPLICATED RELATIONSHIP
For years, Drake has been open about the complicated relationship he had with Graham while growing up.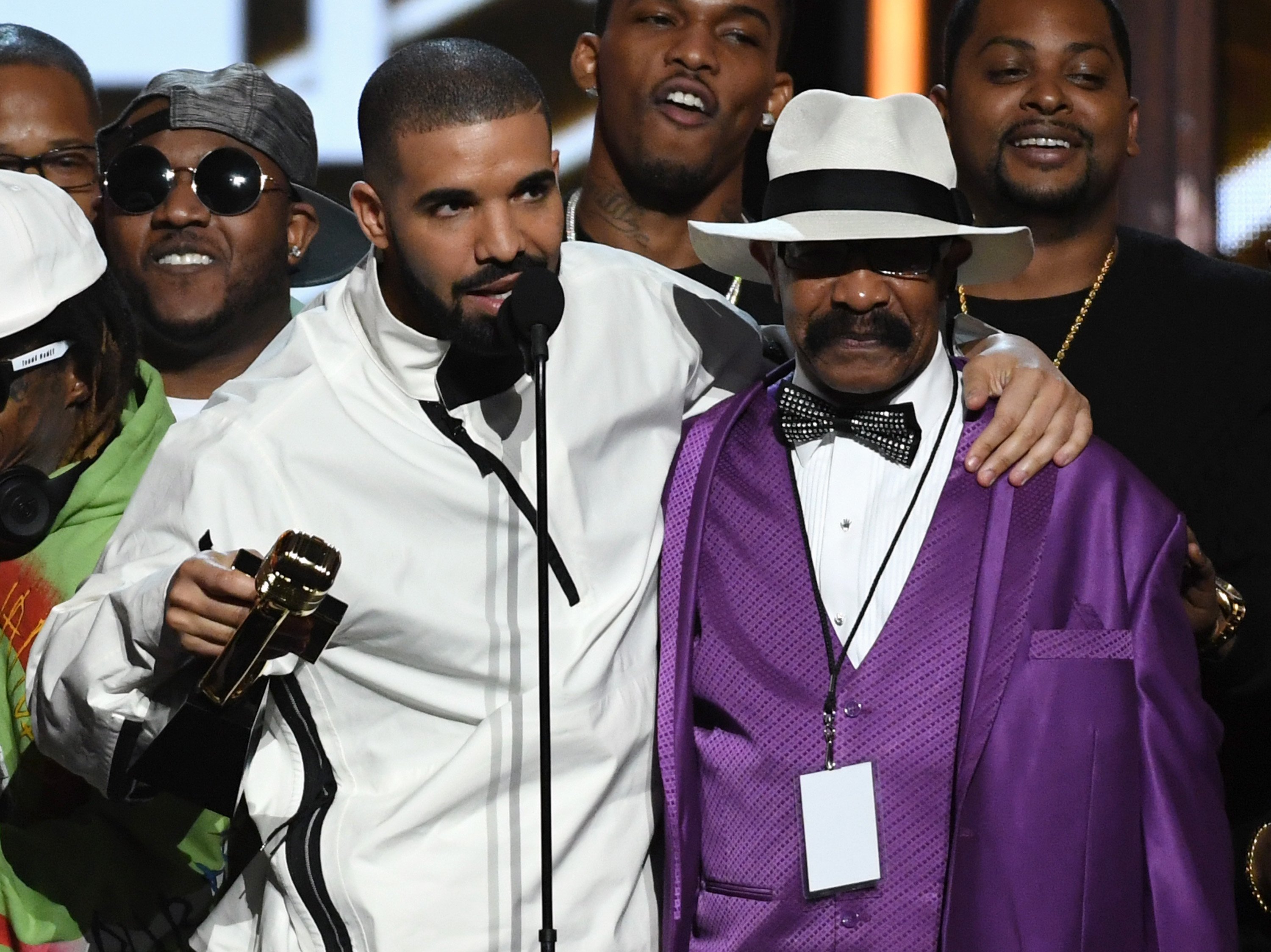 Drake and father Dennis Graham during the 2017 Billboard Music Awards at T-Mobile Arena on May 21, 2017 | Photo: GettyImages
Graham and Drake's mom separated when he was 5-year-old, and Graham moved to Memphis, leaving his son in Toronto, Canada and later failing to comply with his child support payments,
The "In my Feelings" rapper has talked about the situation in several songs. Still, he managed to rebuild a relationship with his dad after becoming one of the biggest stars in the music industry.
However, Graham has thrown Drake under the bus twice.
BATTLE OF WORDS
The most recent declaration he did was on Nick Cannon's Power 106 radio show, where he stated:
"I have always been with Drake. I talked to him, if not every day, every other day, and we really got into a deep conversation about that. I said 'Drake, why are you saying all this different stuff about me, man like this is not cool.' He goes 'Dad it sells records.'"
The following day, Drake, who often refrains from responding to any rumors or accusations, took to his Instagram stories to say he felt hurt by his dad's actions.
He explained that his dad would tell anything to anyone willing to listen, and added that although it's sad when family does stuff like that, there's nothing to do because "that's the people we are stuck with."
"Every bar I ever spit was the truth, and the truth is hard for some people to accept," the rapper added.
However, it seems like their little quarrel didn't last long, and just a few weeks later, father and son were reunited for Halloween, just in time for Drake to dress up like Graham for the parties.
Please fill in your e-mail so we can share with you our top stories!