Tamera Mowry from 'The Real' Goes Makeup-Free in New Video and Shares Her Tips for Flawless Skin
Tamera Mowry is going all-in with her new role as a YouTuber, and in her most recent video, the former "Sister, Sister" star went make up free to share her skincare routine for a smooth, spotless, perfect skin.
Earlier this year, Tamera Mowry and her husband Adam Housley launched a new YouTube channel, "The Housley Life," to give fans a glimpse into their lives as working parents of two adorable kids.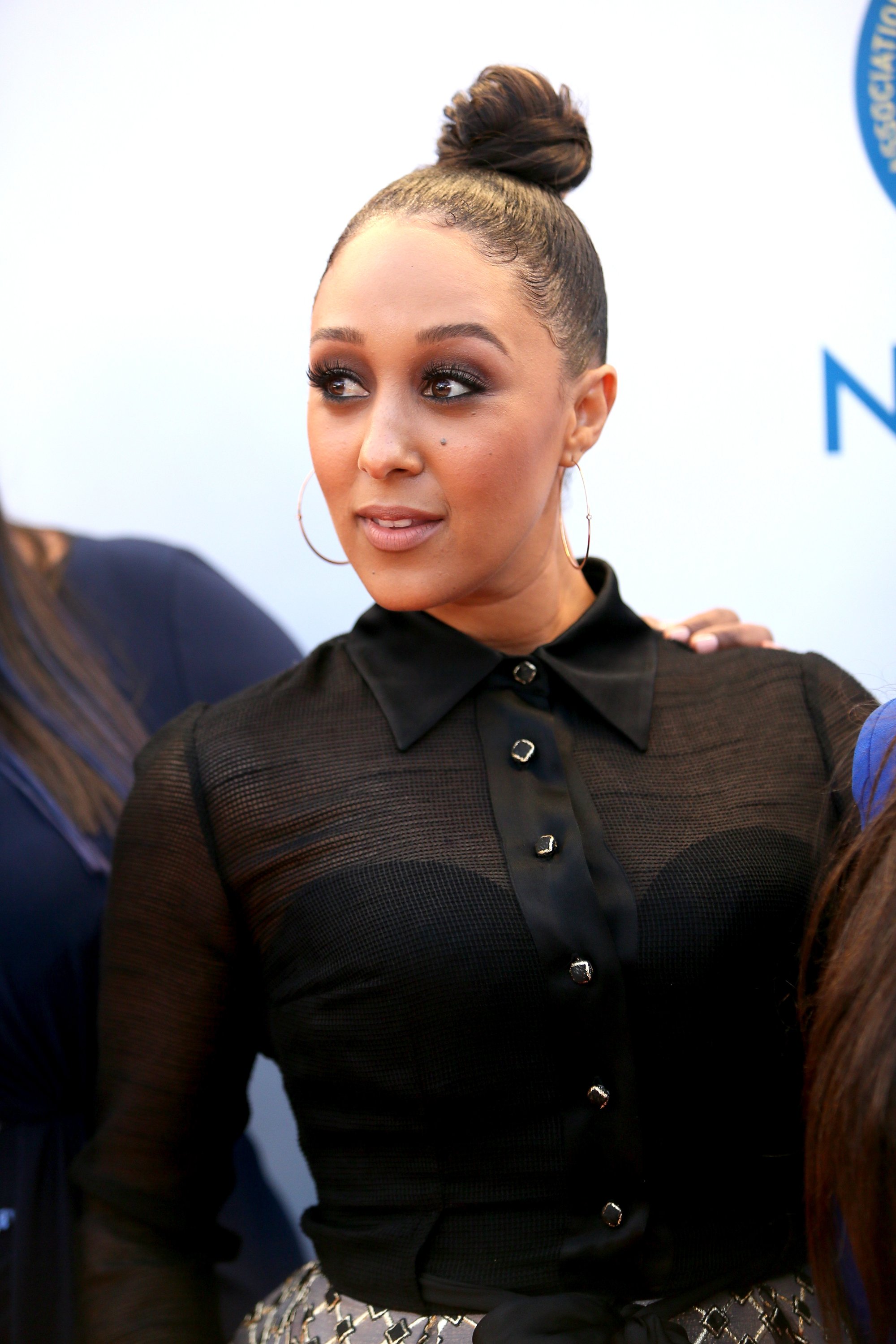 In the channel—which was put on pause over the summer—the couple has shared some family vlogs, and have answered fan questions about working together, keeping the flame alive, and more.
Now, in their most recent video, it was all about Tamera and her flawless skin.
MOWRY'S TIPS FOR A PERFECT SKIN
The 41-year-old "The Real" co-host appeared makeup-free on camera, as she took viewers over her skincare routine step-by-step, introducing some of her favorite products and sharing more recommendations for an ageless look.
Mowry revealed she uses organic coconut oil to help remove her makeup if her facial wash can't get rid of all of it.
She also uses a vitamin C serum to boost the glow of her skin, and a serum that contains plant stem cells, which plumps and hydrates her skin. Then, she continues with an oil-free moisturizer.
Tamera also highlighted the importance of wearing sunscreen from a young age, even if you have dark skin. She pointed out that her daughter Ariah, who's 4-year-old, already started using it.
IT'S NOT AT ALL ABOUT THE PRODUCTS
Although Mowry does follow a skincare routine, she also made sure to mention that it takes a lot more discipline to maintain the glow on her skin, especially when she uses so much makeup in front of the cameras.
The mother of two mentioned that having a balanced diet, with a lot of greens on it, and drinking lots of water and less alcohol has helped her a lot as she gets older.
CARRYING A BALANCED LIFE
Mowry is known for being a hardworking woman, but with two kids, Aden and Ariah, she's had to learn how to balance work and family time.
Talking to US Weekly earlier this year, Tamera said she had faced the "mom guilt" that comes with leaving her kids at home or school and going off to work.
And added:
"Now that my kids are older, I think it's pretty badass and cool for them to see their mom do what she loves to do. So, now I'm teaching them to go for your dreams and do what you want to do."
Mowry says she and her siblings learned the same from their mom, who had an old-school, more strict parenting style than hers.
"She taught us to never give up, and all of us never give up, and we never stop trying to pursue our dreams," Tamera stated. "As we got older, our dreams changed, but we never stopped pursuing them."