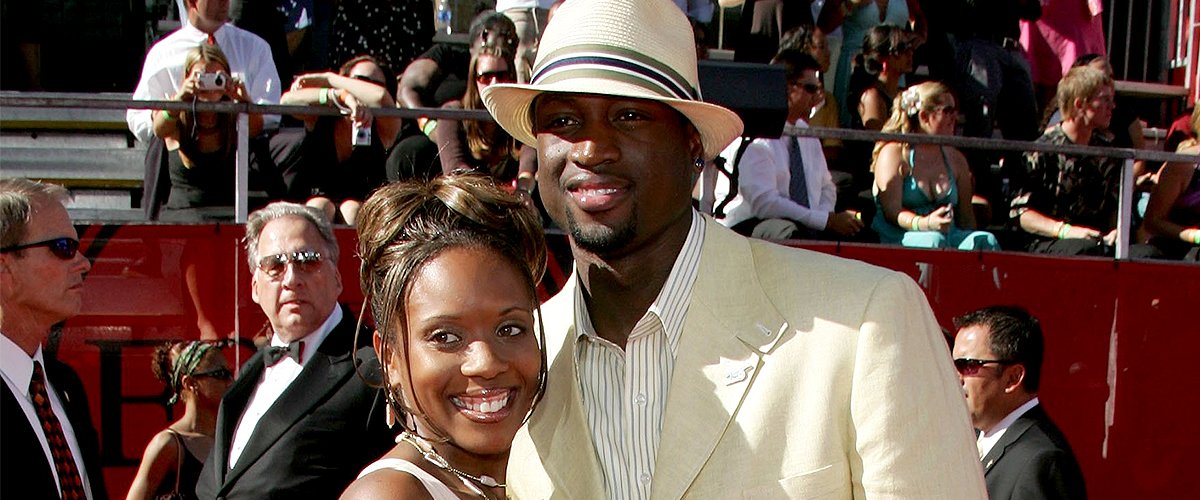 GettyImages
Meet Dwayne Wade's Ex-Wife Siohvaughn Funches Who Lost the Custody Battle over Their Sons

Dwayne Wade's life was not always sunshine and rainbows as he now has with Gabrielle Union. Before her, he was married to Siohvaughn Funches, a woman, who his love story with, ended in the worst way possible.
Dwayne Wade and Siohvaughn Funches were once the perfect example of what a love story should be, until they stopped seeing each other as lovers, friends, and became enemies in a custody battle that raged for years and became tabloid headlines.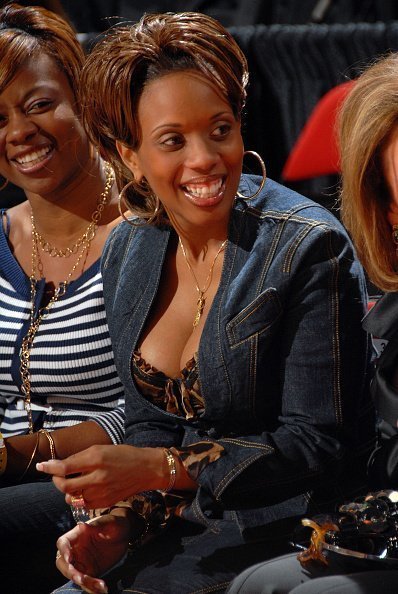 Siohvaughn Wade, the wife of NBA player Dwyane Wade at NBA All-Star Weekend on February 17, 2007 | Photo: Getty Images
Like every story, there are two sides, and in this case, those involved believe their version. Siohvaughn Funches' bio begins from her days as a young teenager growing up in Chicago, Illinois.
SIOHVAUGHN FUNCHES BIO, AGE, AND NET WORTH
The only known education history she has is attending Harold L. Richards High School, although her website lists that she has a Bachelor's Degree in Psychology, a Masters in Professional Counseling, and a Doctorate in Theology and a Juris Doctorate in Law.
Siohvaughn Funches' age is 37, and her net worth is currently unknown despite having a seemingly successful career as a published author, public speaker, and owning a publishing company.
MARRIAGE, DIVORCE, AND SETTLEMENT
Funches and Wade met as young teenagers when the former was 15-year-old. They became high school sweethearts, and she gave the NBA star solace and a place to escape an abusive father and drug addict mother, by opening her mother's home to him.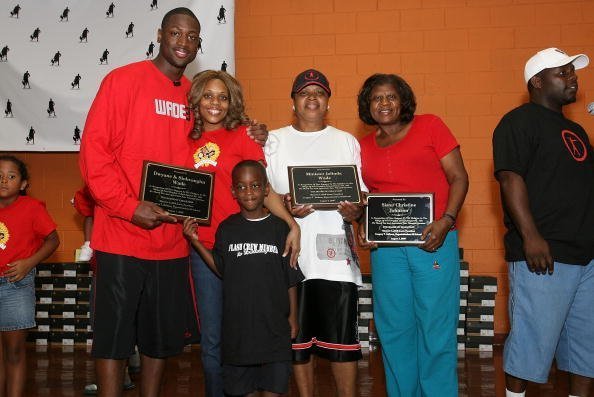 Dwyane Wade, ex-wife Siohvaughn, son Zaire, mother Minister Jolinda Wade and Christine Johnson, at the Cottage Grove Middle School August 3, 2007 | Photo: Getty Images
The two remained together after graduating high school, and they got married in 2002, the same year they had their first son, Zaire. At the time, they were living poorly in Marquette, Wisconsin, where Wade attended college.
The dad-of-three put off getting drafted into the NBA that year to focus on his family but joined the Miami Heat the next year. With Wade's rise to fame came problems in the young couple's marriage, and five years after he joined the NBA, a few months after welcoming their second son, Zion, the retired basketballer filed for divorce.
Dwayne Wade's net worth at the time of the divorce was around $65 million, and he paid Funches a $5 million settlement, left their South Holland mansion to his ex, and paid her $25,000 monthly.
CUSTODY BATTLE AND CONTROVERSIES
The divorce between the ex-couple was not amicable. It lasted three years with a long and tedious custody battle that made headlines.
Funches accused her ex of cheating, domestic violence, and not treating their children rightly. She called an expert witness to testify that the boys were better off with her, but in the end, a Chicago judge gave sole custody to Wade, with two monthly visits to the mom-of-two.
What followed was a series of interviews where Funches blamed her ex-husband's fame and money as the defining factors in the custody ruling. In the years that followed, the aggrieved mother hired several lawyers to fight the judgment and faced an abduction charge in 2012, as well as unlawful visitation interference.
Throughout the public fight, Wade maintained a cool head and told Oprah Winfrey in a 2012 interview that he wants to be able to co-parent with the Chicago native and for Zaire and Zion, who were ten and five at the time to have a relationship with her. The co-parenting part never happened.
LIFE AFTER MARRIAGE TO DWAYNE WADE
After the dust settled, Funches picked up the pieces of her life, and reinvented herself as an author and public speaker, using her Christian faith to help women and families fulfill their destinies in God.
She once told The Daily Mail that she got carried away by the high profile life she lived with Wade, and had to rebuild her relationship with God after the marriage ended.
Dwayne Wade's kids' mother authored two books, "The True Story for God's Glory: The Life of Siohvaughn L. Funches-Wade," and "You Gotta Have Faith," where she documented the disintegration of her marriage, how she suffered afterward and rediscovered herself.
Funches is currently single, while Wade remarried the actress, Gabrielle Union, whom he shares a daughter, Kaavia James with, and he documents their lives on his social media account.
Please fill in your e-mail so we can share with you our top stories!