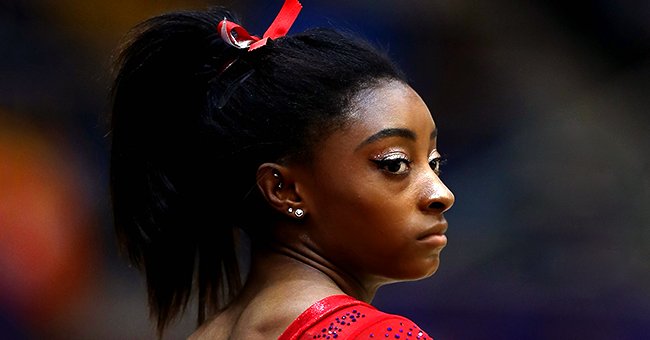 Getty Images
Simone Biles Reacts to Report Saying Larry Nassar Investigation Was Kept a Secret from Her

Simone Biles expressed her disappointment after learning recently about how her sexual abuse complaints were swept under the rug by the organizations she was working with.
In the midst of her record-breaking success in gymnastics, Simone Biles' spirits were dampened by recent news surrounding her alleged abuser Larry Nassar.
"Can't tell you how hard this is to read and process" - Simone Biles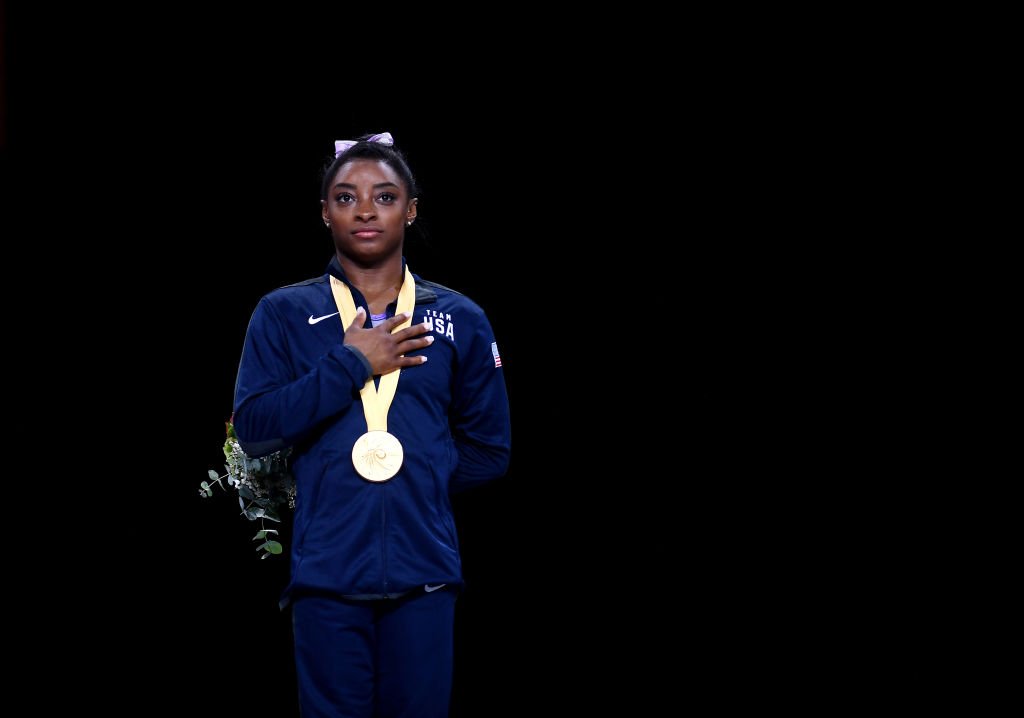 Simone Biles with her gold medal for the Women's Floor Final during the 49th FIG Artistic Gymnastics World Championships in Stuttgart, Germany on October 13, 2019. | Photo: Getty Images
COMING OUT OF THE DARK
Last year, Biles was the first of several female gymnasts to come forward and expose Nassar's questionable behavior while acting as the physician for the US gymnastics team. In a heartbreaking Instagram post, Biles revealed she had been sexually abused by Nassar.
"I too am one of the many survivors that was sexually abused by Larry Nassar," Biles had written. "Please believe me when I say it was a lot harder to first speak those words out loud than it is now to put them on paper. There are many reasons that l have been reluctant to share my story, but I know now it is not my fault."
Apart from Biles, 140 women accused Nassar of sexual abuse. This resulted in his sentencing to 40 to 175 years behind bars.
But while the infamous doctor is currently serving time in prison, a recent report by The Wall Street Journal brought a new wave of pain Biles' way.
KEPT IN THE DARK
According to the report, USA Gymnastics did not lift a finger to investigate Biles' claims regarding Nassar. Moreover, Biles was kept in the dark about the investigation. USA Gymnastics Chief Steve Penny allegedly kept Biles and her name from the FBI investigation while knowing about Biles' complaint.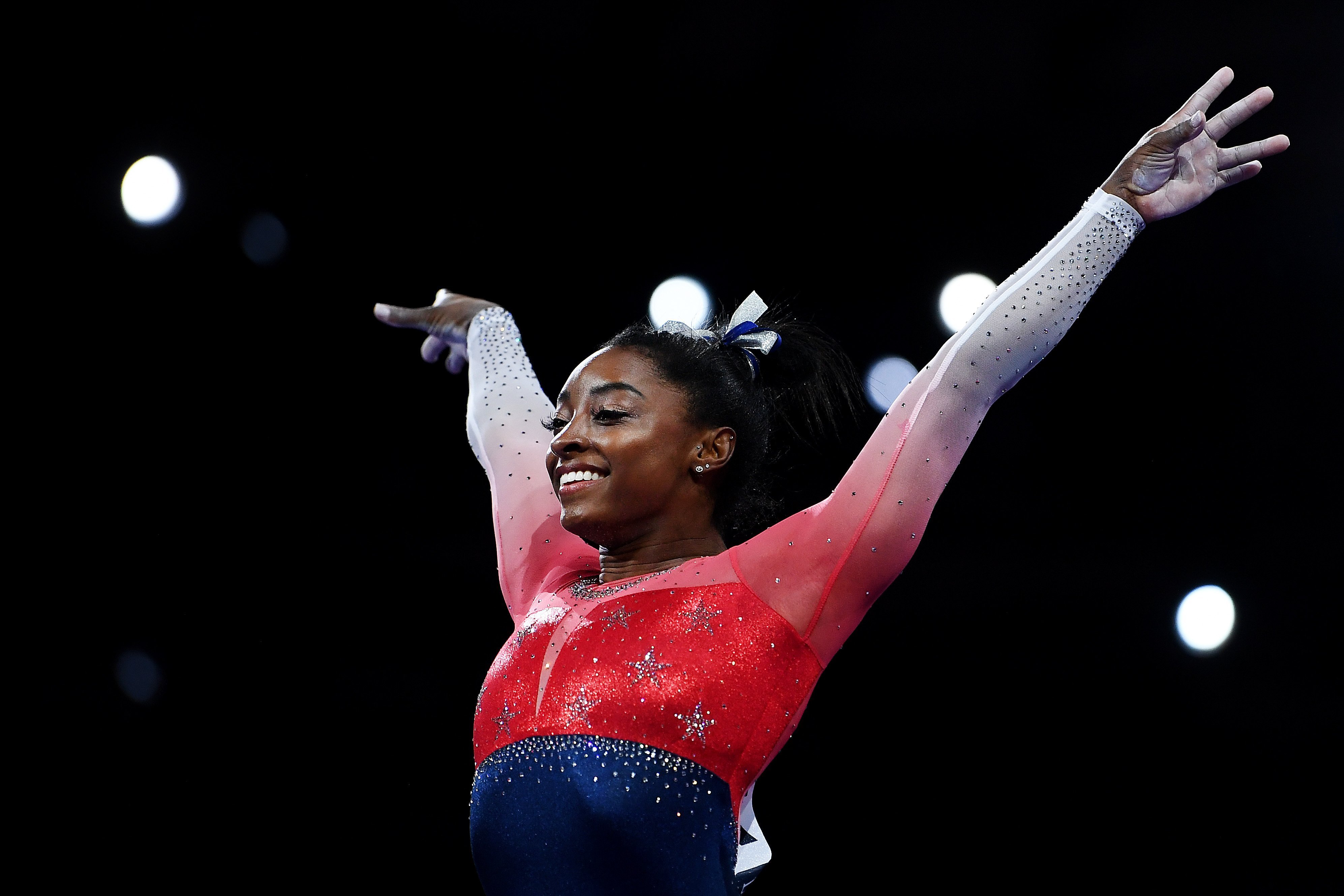 Simone Biles perfroming on the vault during day 5 of the FIG Artistic Gymnastics World Championships in Germany on October 8, 2019. | Photo: Getty Images
Upon learning about this, Biles tweeted her disappointment over the lack of support she received from the organizations she was working with. "Can't tell you how hard this is to read and process," she wrote responding to the article.
"The pain is real and doesn't just go away... especially when new facts are still coming out. What's it going to take for a complete and independent investigation of both USOPC and USAG???" (United States Olympic & Paralympic Committee)"
Hours later, Biles tweeted, "numb is becoming a normal feeling." The following day, she shared the article from The Wall Street Journal unable to comprehend why she was the last to know.
"Seems to me wasn't just USAG but USOC and FBI. Why??? did everyone know but me…"
THE LIGHT IN THE MIDST OF DARKNESS
Biles' disappointment comes in the heels of her recent successes which include her being named Female Olympic Athlete of the Year. The recognition is a result of her astounding achievements which are not limited to the 19 world titles she has to date and five all-around titles.
She also made history at the recently concluded world championships in Stuttgart, Germany by nailing a triple-double during her floor routine (now named the Biles II) and a double-double dismount on the balance beam.
Moreover, she holds the record of the most number of gold medals in a single Olympics, the one held in Rio in 2016.
Behind every person's success is a painful story, some would say, and Biles is certainly no exception. We can only hope that the success she's now enjoying could lighten the weight of the pain she also carries.
Please fill in your e-mail so we can share with you our top stories!