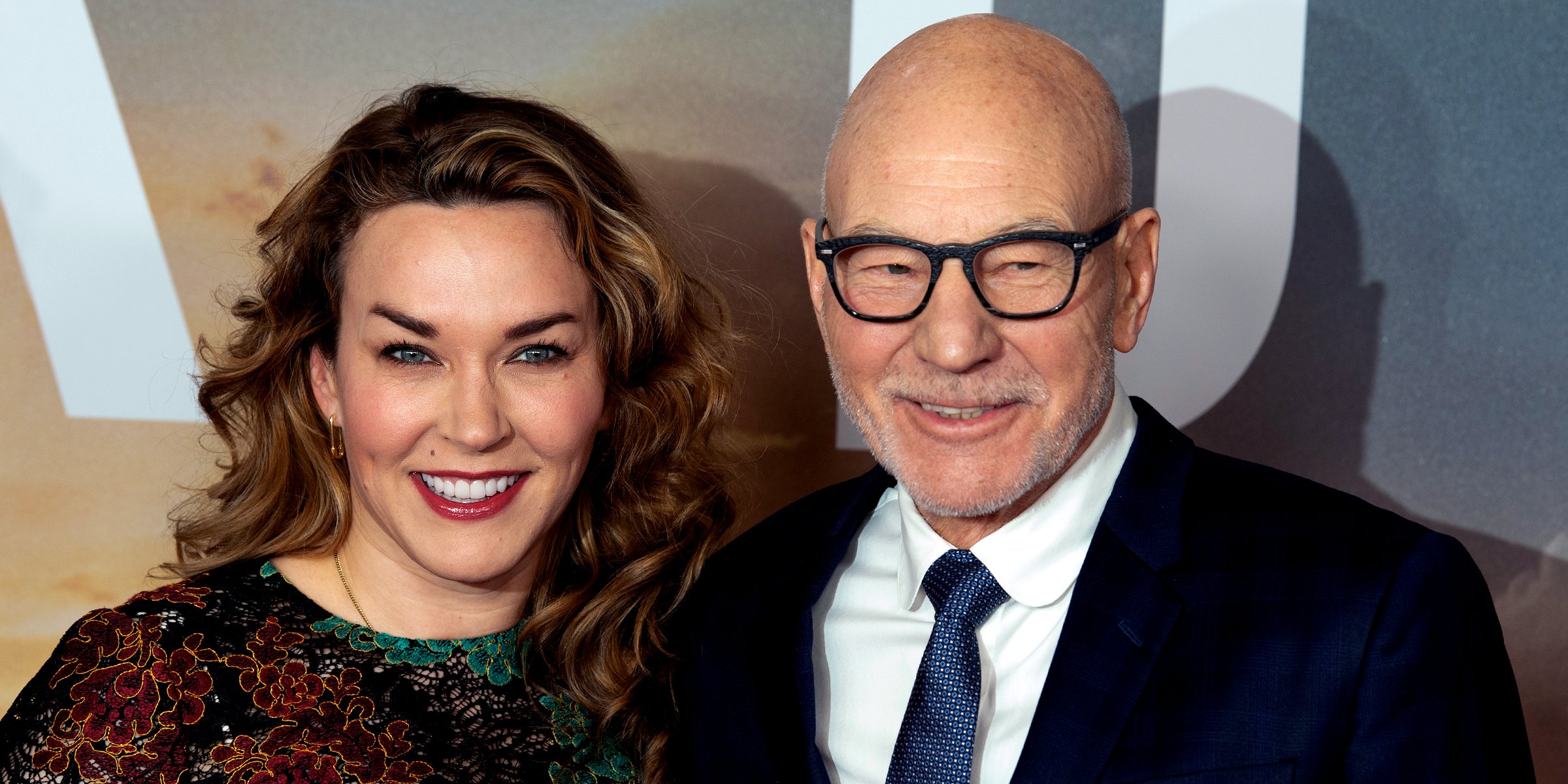 Patrick Stewart and Sunny Ozell. | Source: Getty Images
Patrick Stewart Said He Never Met Anyone Like His Wife Sunny Ozell: Inside Her Life and Their Marriage
"Star Trek" actor Patrick Stewart is happily married to American singer/songwriter Sunny Ozell, who is thirty-eight years his junior.
As Captain Luke Picard, iconic British actor Sir Patrick Stewart has seen a lot of strange new worlds, but he never met anyone like his wife, Sunny Ozell.
Stewart met Ozell in New York, and despite their age difference, a romance between the actor and the musician led to marriage and enduring love.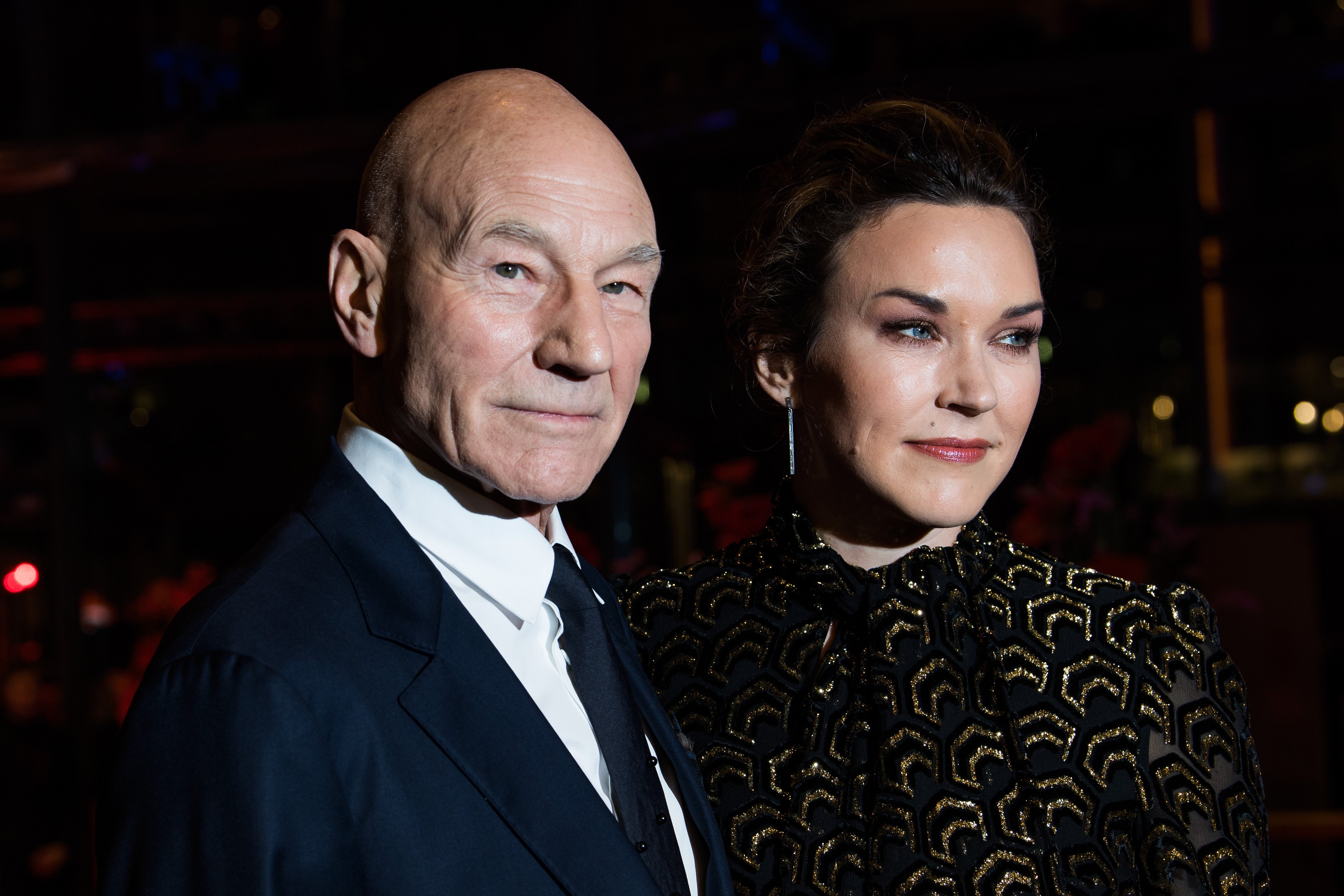 Patrick Stewart and Sunny Ozel at the 67th Berlinale International Film Festival premiere of 'Logan' in 2017 in Berlin, Germany. | Source: Getty Images
Sir Patrick Stewart
Patrick Stewart was born in Yorkshire, England, on July 13, 1940, and had a difficult childhood. At school, an English teacher encouraged him to perform, and he hasn't stopped since.
A consummate Shakespearean actor, Stewart has worked with the prestigious Royal Shakespeare Company since 1966. Still, it was as the suave Captain Luke Picard in "Star Trek: Generations" that he became a household name in 1987.
Ozell's father didn't like the idea of his daughter marrying a much older man, but now the two are close friends, and his father-in-law calls him "son."
Stewart starred in several "Star Trek" films and was cast as Professor Charles Xavier in the wildly successful Marvel "X-Men" franchise.
The late Queen Elizabeth II knighted Stewart on June 2, 2010. The actor is the father of two children, and Sunny Ozell is his third wife.
Who Is Sunny Ozell, Patrick Stewart's Wife?
Sunny Ozell was born in Reno, Nevada, on December 23, 1978, and her parents were passionate music lovers. They encouraged their daughter to study music from a very early age, and when she was four, they gave her a violin.
By the time Sunny was 11, she had started singing, and at 13, she began studying opera with a coach. The involvement with music continued, and as a college student in Boulder, Colorado, Sunny sang the blues whenever she could.
Her passion for music led her to New York, where she became a live performer in several of the city's clubs, honing her particular blend of jazz, blues, and classical influences.
It was in New York that she met Patrick Stewart. The actor was in the Big Apple to perform in a Brooklyn Academy of Music production of "Macbeth," and Ozell was a waitress at Franny's restaurant.
How Did Sunny Ozell and Patrick Stewart First Meet?
Ozell was waitressing at Frannie's when a mutual friend introduced her to the actor. Ozell mentioned that she'd wanted to see "Macbeth in Brooklin," but it was sold out.
Stewart, who found Ozell refreshing, grabbed the opportunity to give her his phone number, something he'd never done before. He told her he'd get her tickets for "Macbeth" on Broadway.
Stewart admitted that even though he formulated the offer in a business-like manner, he was already smitten. Ozell phoned, and the actor sent her tickets, and after the show, she went backstage to thank him.
The two started seeing each other, and it was weeks before Stewart learned that Ozell was a singer. He went to one of her performances at a Manhattan club and was blown away by her talent.
When Did Sunny Ozell and Patrick Stewart Get Married?
The relationship developed slowly, and in 2012, the couple moved in together. Stewart popped the question, and Ozell accepted. The wedding was held beside beautiful Lake Tahoe in Ozell's native Nevada on September 7, 2013.
The wedding was supposed to be a secret, but Stewart's friend and "X-Men" co-star Sir Ian McKellen spilled the beans in an interview, saying:
"I am going to marry Patrick. Well, no, how else do you put that? I am going to officiate at his wedding."
To officiate at the wedding, McKellen had to be ordained online. Stewart revealed that having his old friend marry them was Ozell's idea, not his.
As it turned out, they had to move the wedding from romantic Lake Tahoe to a Mexican restaurant in California at the last minute because McKellan wasn't allowed to officiate in Nevada.
What Is the Age Difference Between Sunny Ozell and Patrick Stewart?
Stewart and Ozell have a thirty-eight-year age difference, which makes the actor five years older than his wife's father. Despite the difference, Ozell has described their marriage as "very normal and loving."
Stewart's celebrity status only intrudes on their lives when they go out for dinner and become the target of every fan with a cell phone and an Instagram account. For Stewart, the age difference keeps life interesting. He said:
"I've never met anyone like her before. She is so smart and so informed. And her intellectual accomplishments are extraordinary."
And Stewart didn't just gain a wife; he gained a "father," too. In the beginning, Ozell's father didn't like the idea of his daughter marrying a much older man, but now the two are close friends, and his father-in-law calls him "son."
Do Sunny Ozell and Patrick Stewart Have Any Children Together?
Stewart and Ozell don't have any children together, but she did become a stepmother to his two children by his first wife, actress Sheila Falconer to whom he was married from 1966 to1990.
The actor's two children, Daniel and Sophia, are older than Ozell. His son, Daniel Stewart, followed in his father's footsteps and is an actor. Daniel played Stewart's son in "Star Trek: Generations."
After his divorce from Falcone, Stewart started dating "Star Trek: The Next Generation" producer Wendy Neuss. The two became engaged in 1997 and married in 2000. Sadly, the marriage ended after three years.
Stewart and Ozell share a passion for animals and are involved in finding homes for rescue dogs. They foster a pitbull called Zoe, who often stars in their social media posts.
Please fill in your e-mail so we can share with you our top stories!