Meet Patrick Stewart's Wife Sunny Ozell Who Is 38 Years Younger Than Him
Singer-songwriter Sunny Ozell has been married to award-winning actor Sir Patrick Stewart since 2013 despite the huge age difference between the two.
Born on December 23, 1978, Sunny was born in Reno, Nevada. Even though her parents were not musicians, they were very passionate about music and made Sunny study it from a very early age.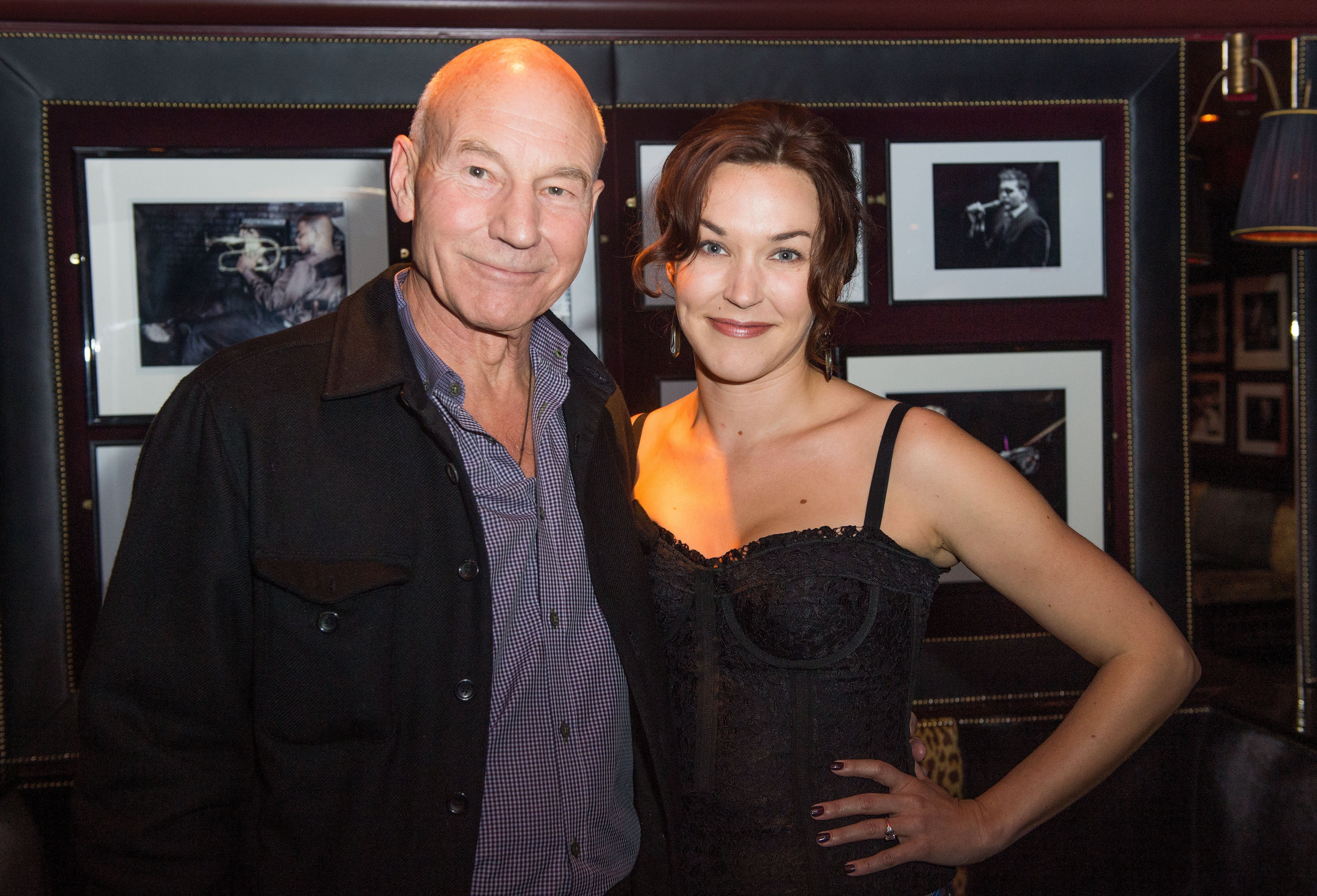 Sunny Ozell's introduction to music
When she was only four years old, her parents gave her a violin, and it was love at first sight. By the time Sunny was 11, she had moved on to vocal training and, two years later, an opera coach took care of her studies.
As years passed by, Sunny Ozell kept herself very involved in the music industry. While attending college in Boulder, Colorado, she used to sing in blues bands whenever she had some time off.
Sunny Ozell and Patrick Stewart's first meeting
Although she liked doing it, Sunny eventually learned that she was born to perform in New York. The singer became one of the city's musical community with her outstanding skills to blend jazz, blues, and American roots.
It was during her time in New York that she met her now-husband, Patrick Stewart. The couple met each other in 2008 as the actor was in NY for a Brooklyn Academy of Music production of "Macbeth," and she was a waitress at Franny's restaurant.
During an interview with Loose Women, Patrick explained how they exchanged phone numbers. He labeled it as a "business arrangement" as Sunny told him she wanted to see the show, but there were no more tickets available.
Since the production would be moved to Broadway, he gave her his phone number and urged her to call if she wanted to attend. The singer initially didn't know that Patrick Stewart was actually interested in dating her, though.
Sunny and Patrick's age difference
Fortunately for the actor, they kept seeing each other week after week, and they eventually made their relationship official.
As soon as their romance hit the spotlight, netizens were shocked, especially for the huge age gap between the two. Sunny is 40 years old while Patrick is 79!
Patrick and Sunny's marriage
After dating for years, they tied the knot in September 2013, beside Lake Tahoe in Nevada. Actor Ian McKellen, who worked with Patrick in several "X-Men" films, officiated the wedding ceremony.
While most people would believe that it was Patrick's idea to have Ian officiate the event, the actor revealed that it was actually his wife's idea. During an interview with Grub Street, he said:
"There was only one choice. It was Sunny's idea, and it was a great idea, and I'm happy to say he said yes, without thought. He may live to regret it! But without hesitation, so we're delighted."
During a 2015 interview with Female First, the singer labeled their relationship as "very normal" and "loving," adding that they have a "great time together."
Sunny became Patrick's children's stepmom
Another exciting aspect of Patrick Stewart and Sunny Ozell's relationship is that, after getting married, the singer became the stepmother of Patrick's two children, Daniel and Sophia, who are both older than Sunny.
Speaking of Sophia and Daniel, they are Patrick and his first wife's Sheila Falconer's only children. The ex-couple tied the knot in 1966 and parted ways in 1990.
Although not as active or recognized as Patrick, Sheila is also an actress with appearances in films such as "Three Hats for Lisa" and "Lady Jane."
Nowadays, the actor and the singer are still together, supporting each other in every aspect. As shown in Sunny Ozell's Instagram page, she is quite active in her music career.
While Sunny's YouTube channel has only one video titled "Git Gone," the singer has been publicizing her upcoming album titled "Overnight Lows."
On November 1, she uploaded a video to her Facebook page in which she announced that the album would be released on February 28, 2020.