Meet Keegan-Michael Key's Second Wife Elisa Pugliese Whom He Married Last Year
Elisa Pugliese, the wife of actor Keegan-Michael Key, is also involved in the entertainment industry and has worked on films such as "School of Rock" and "Boy Meets Girl."
Born in New York, Elisa is an actress, director, writer, and producer who has been quite active in movies and TV shows, primarily behind the cameras. In the production department, she has been part of projects like "Better Off Single," "Then There Was," and "This American Journey."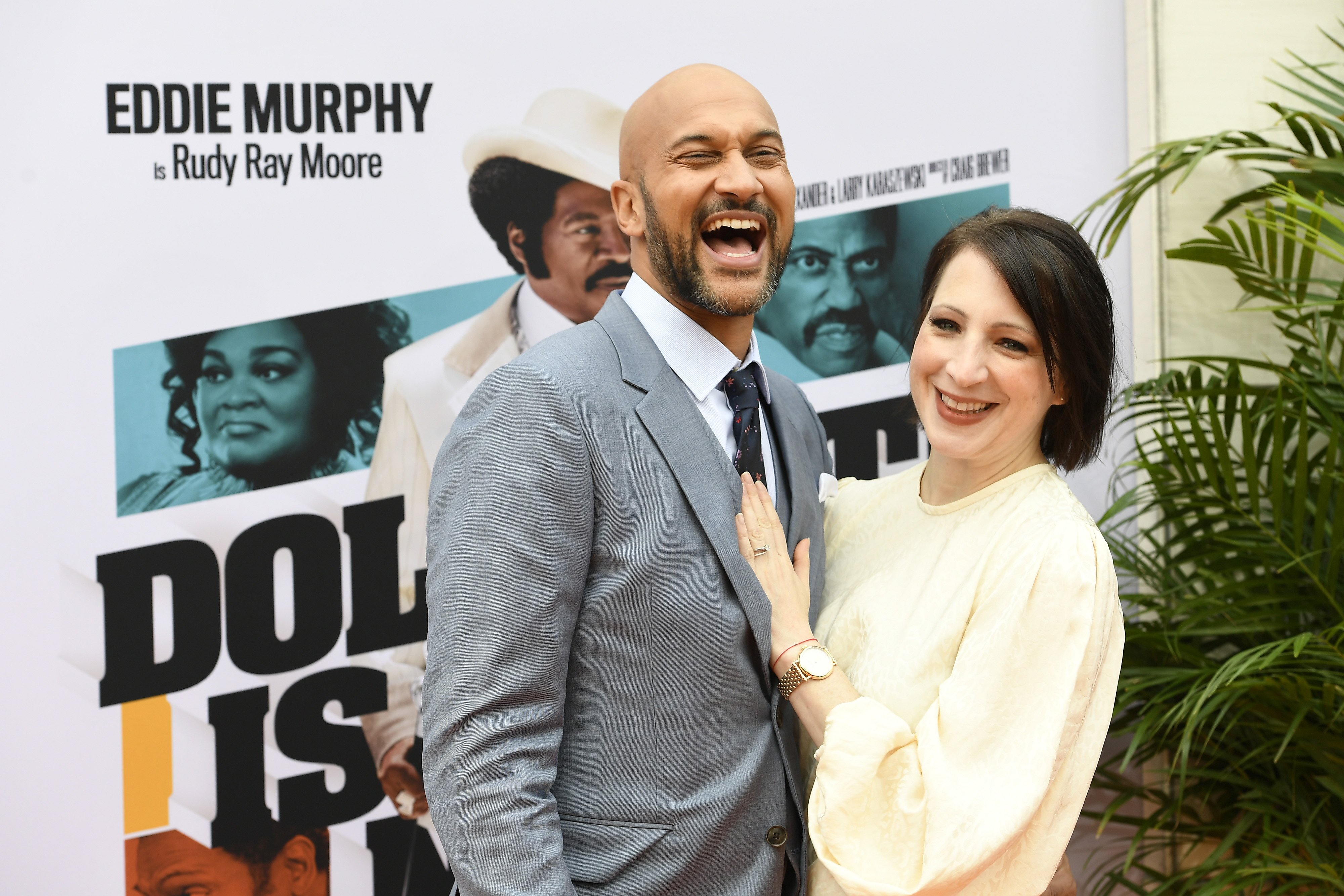 Elisa Pugliese's movies
As an actress, she has worked on "The Junior Defenders," "The Cake Eaters," and "Law & Order." Some people might remember Elisa Pugliese for "School of Rock," as she also got a minor role in it.
Nowadays, she is working as an executive producer on the TV series "Brain Games." Elisa has been married to Keegan-Michael for a little over a year.
Keegan-Michael Key and Elisa Pugliese's relationship
Before tying the knot, the couple kept their relationship out of the spotlight. However, they were spotted together attending a few events, including the US Open and the Rescue Dinner, both in 2017.
Apart from that, Keegan-Michael Key's wife joined him during some important Hollywood ceremonies, including the BAFTA Tea Party, the Tony Awards, and the Emmy Awards, also in 2017.
That year was quite active for the couple because, in November, the actor shared a beautiful message followed by a photo on Twitter announcing that they had just gotten engaged.
In the post, Keegan-Michael pointed out that Elisa showed him that everyone is capable of making the world a better place, even labeling himself as the "luckiest man."
She shows me every day that each one of us has the ability to help make the world a better place. I'm the luckiest man ever. She said yes! pic.twitter.com/UYhtSQ4GQH

— Keegan-Michael Key (@KeeganMKey) November 14, 2017
Elisa and Keegan-Michael's wedding
Less than a year after she said yes, the couple tied the knot! Keegan-Michael Key and Elisa Pugliese's wedding was rather small and private as only their closest friends and family were present.
The event took place at the pair's home in New York City on June 8, 2018. As People reported, the bride wore a Prada gown, and the groom opted for a Paul Smith suit.
Best. Day. Ever. pic.twitter.com/6PPb1H5yx5

— Keegan-Michael Key (@KeeganMKey) June 9, 2018
Shortly after exchanging vows, Keegan-Michael uploaded a photo on his Twitter account showing the couple sharing a lovely kiss while Elisa was holding a stunning bouquet of orchids designed by Elan Flowers. In the caption, he labeled the day as the "best."
A little over a week before tying the knot, Keegan-Michael dished on his then-fiancée during a conversation with Us Magazine. In it, he described Elisa as the "most wonderful," "passionate," and "sensible woman."
Keegan-Michael talking about his wife
The proud husband added:
"Why would we get married in any place else if we love our home? Let's have a reception upstairs and then we're having a party the next day. A big party. So very intimate wedding, very big party."
After getting married, the relationship of Keegan-Michael Key and Elisa Pugliese has not changed that much in terms of privacy.
Their public outings
In May 2019, however, they visited the troops aboard the USS New York for Memorial Day, and some of the photos show them holding hands while walking next to each other.
Later that day, the actor uploaded a short video to his Instagram account showing him and a group of sailors and marines shouting, "From all of us here on the USS New York, happy Memorial Day!"
Apart from that, they were together at the "Toy Story 4" world premiere red carpet held at El Capitan Theater in Los Angeles, California, USA, on June 11, 2019.
For the occasion, Keegan-Michael opted for black shoes, a grey suit, and a white shirt. Elisa, on the other hand, chose a beautiful white dress.
Elisa Pugliese is not Keegan-Michael Key's first love, though. He was previously married to actress and dialect coach Cynthia Blaise from 1998 to 2017, although they separated in November 2015.
During their time together, they didn't have children, which made the divorce process easier and faster.