Chris Brown's Daughter Royalty Is All Smiles as She Poses in Matching Checked Dress with Mom Nia Guzman in Photo
Chris Brown's daughter, Royalty, looked very much adorable in a photo with her mother, Nia Guzman, which was posted on Nia's Instagram page. 
Since her birth, Royalty has come into the consciousness of many people, not least after her father named his seventh studio album after her.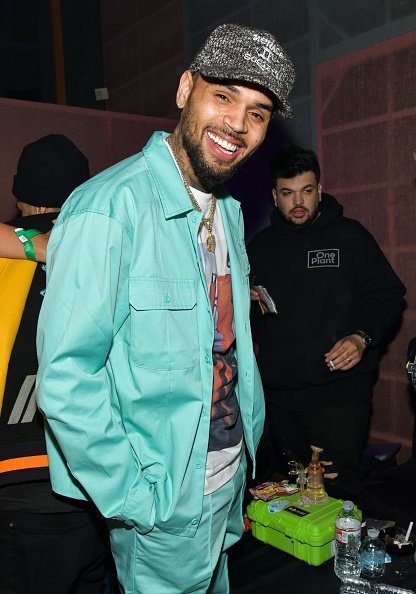 Now a 5-year-old, Royalty continues to grow so fast and looks very cute in a picture her mother shared on Instagram, which showed them enjoying a mommy-daughter moment. 
A CUTE MOMMY-DAUGHTER MOMENT
In the photo, Royalty and Nia seem to be in a closet, as inferred by the clothes which were hung in the pink background. Nia has her arms around Royalty, who smiles happily while enjoying her mother's embrace.
Nia and Royalty also wore matching skirts and looked so cute together. The cropped picture had an inscription that read: "MOMMY & DAUGHTER."
In Nia's caption to the post, she wrote: "Never let me go [emoji]," which was followed by mentions of the photographer, stylist, designer, and production crew behind the photograph. 
ROYALTY IS A BIG SISTER
The photograph was taken days after Chris Brown welcomed his second child and first son, who he welcomed with his love, Ammika Harris. A friend close to Chris Brown told "HollywoodLife" that he is very excited about being a father again, and couldn't wait to introduce his new child to Royalty. 
Chris Brown also wants to get Royalty involved in everything and believes she would make the most amazing big sister ever.
The friend of the singer added:
"Chris is over the moon that he has a daughter and a son and he now feels complete. Chris is already having dreams of their future and is really looking forward to seeing what both his kids grow up to be."
Continuing, he stated that Chris Brown's perspective has changed for the better, and the addition of a son makes his world complete.
ROYALTY AT SCHOOL
Chris Brown is loving the way his daughter, Royalty, is growing so fast and took to his Instagram page to celebrate her first day of school. In that post, which came in August, the proud father shared a photo of Royalty posing in her school uniform and looking lovely with a happy smile. In the caption to the post, the proud father wrote:
"My baby first day of school! [emojis]! Where has the time gone? SO PROUD OF YOU BOOBOO."
Fans of the singer would be waiting for photos of Royalty and her baby brother, as they continue to watch her grow.