Glimpse into Tori Brixx's Personal Life, Including Her Boyfriend and Surgery
American actress and model, Tori Brixx, rose to fame with her online popularity, which went on to earn her several acting roles and modeling opportunities. 
Tori Hughes is one of the few self-made celebrities, who paved her way to stardom by winning hearts on social media, one post at a time until she became a widely sought-after personality in the entertainment world.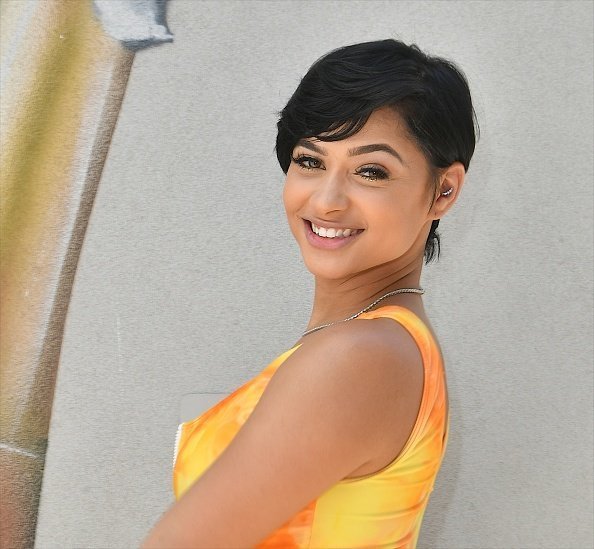 TORI HUGHES- AGE, NATIONALITY AND CAREER
The Instagram star was born on August 16, 1990, to a middle-class family, resident in Texas, USA. Although she has claimed to be multi-racial, her exact ethnicity, nor that of her parents are yet unknown. 
Aside from her online excellence, the social media diva has landed various acting and modeling gigs, starring in movies like "Betrayed" and "Wild 'N' Out."
TORI HUGHES BIO
The American actress and model debuted her social media activity in May 2014, prior to which she led a simple life with her family, although not without a little taste of high school popularity.
From a young age, the twenty-nine-year-old nurtured her acting and modeling dreams, which led her to take the first big step in her road to stardom by moving to Los Angeles right after high school.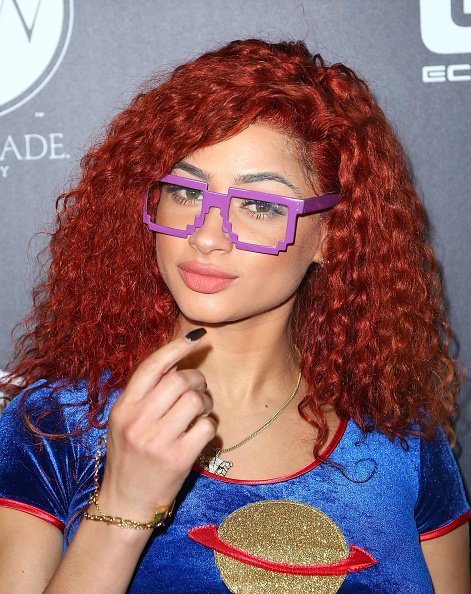 Following her move to LA, the star encountered many rough roads before finding her niche. During those discouraging moments, her determination to become just like Draya Michelle, an actress who shared her story, kept her going, and eventually, her popularity on social media increased drastically, paving the way for a successful career in show biz.
SOCIAL MEDIA ACTIVITIES
In the first year being active on social media, the icon hit the 1 million Instagram followers mark, making her one of the celebrated figures in 2015. 
Tori Brixx's online success secret is not farfetched, as she is one of the most remarkable beauties in the entertainment industry, coupled with her constant sharing of sultry, revealing pictures which has earned her criticisms in the past.
Tori adopted the online name, Tori Brixx, which has gradually gained more grounds than her birth-given name, Tori Hughes. Since its debut, Tori Brixx's Instagram page has gained over three million followers, with about 21.6 thousand more on twitter.
Her Instagram bio tags her as a boss mom, Dj, actress, Backwood slayer, and Don Dada, all of which speaks loads about the beautiful online diva.
TORI BRIXX NET WORTH
Tori's online activities, as well as other ventures, have earned her a significant amount, which brings her total net worth to about $500,000 according to Affairpost.com in addition to her lipstick line.
The bulk of her income comes from acting and modeling contracts, having worked with fashion lines like Blac Chyna's 88 Fin, and Khloe Kardashian's Good American Denim, and the modeling management company, MUVA.
LOVE LIFE AND RELATIONSHIPS
Like most celebrities, the 29-year-old's relationships have been a public affair over the years, and the internet star never fails to give the media new relationship headlines. 
As per her dating life, Tori is a known bisexual, who has been in relationships with eminent figures like the 27-year-old rapper, Young M.A. The two first met online around the time the rapper released her hit song, "OOOUUU." 
However, they were later introduced by a mutual friend, and they began dating shortly after, availing the media lots of PDA shots to feed on. Following her relationship with Young M.A, Tori Brixx landed another public figure, Rich The Kid, who is also a rapper.
TORI'S AFFAIR WITH RICH THE KID
The relationship between the lovebirds started as a rumor, but not long after the rumored affair, the social media icon moved in with the rapper, following his divorce from ex-wife, Lady Lucious. The move to the LA apartment, coupled with her numerous appearances on the rapper's Instagram account, was the much-needed confirmation that the duo had become an item.
The couple has since been open about their relationship and love for each other as they enjoy several luxury vacations together with pictures from the romantic getaways flooding the internet. 
Tori's boyfriend, whose real name is Dimitri Leslie Roger has been known to profess his love for the model openly, and on one occasion, the 27-year-old declared his feelings for Tori the yardstick of love, imploring everyone to be as in love as he was with the mother of his youngest child.
RICH AND TORI'S BABY
In December 2018, the couple first announced they were expecting their first baby together. The rapper, who has two other kids from previous relationships, made the revelation on Instagram by sharing a picture of the online sensation during an ultrasound session, followed by a pic of the pair posing together with Tori's visible baby bump. 
Rich's girlfriend also shared a picture of her baby bump on her Instagram page. Few months later, the lovebirds welcomed their baby, Dimitri, fondly called Baby D, who has graced the duo's home for the past eight months.
HOUSE INVASION AND HOSPITALIZATION
In June 2018, the couple encountered a significant hurdle in their relationship following a home invasion that left Rich hospitalized.The incident happened at Tori's LA home, where a group of armed men broke in and assaulted the rapper before making away with his money and jewelry.
The model also sustained facial injuries during the invasion. After the tragedy, rapper, The Game and Rich's ex-wife, Willis, both accused the 29-year-old of staging the robbery, but she denied the claims. The hospitalized rapper also set the record straight after his recovery, announcing that his girlfriend was in no way linked to the robbery.
DJ TORI 
The mother-of-one added music to her credits, after attaining great heights in her other ventures. She signed on with Facet Studio and Dynasty Series, which saw her through the onset of her music career.
Later, the 29-year-old began her DJing career courtesy of her attorney, who talked her into it. In an interview at the 2018 Global Spin Awards, Tori explained how she got to become a Dj, under the rigorous tutelage of her trainer, Mr. Chuck.
Her role as Dj Tori Brix would later lead her to face off against her ex, Young M.A, on the show, "Hip Hop Squares." Despite her numerous career prospects, the self-made celebrity has managed to stay focus, managing all her dealings effectively, while being the perfect girlfriend to Rich, and a more amazing mom to her 8-month-old baby.