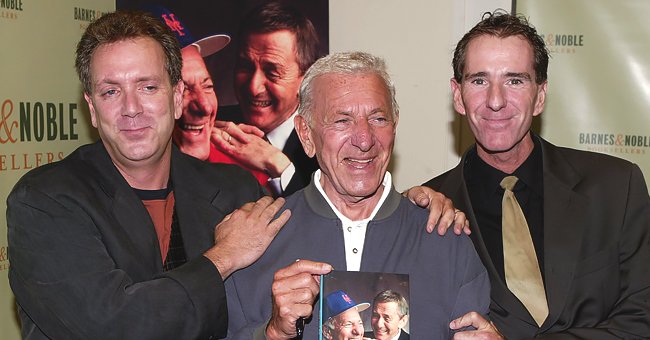 Getty Images
Jack Klugman Had Two Children with Brett Somers - Meet His Youngest Son Adam Who Looks like the 'Odd Couple' Star
Jack Klugman's youngest son, Adam, has a striking resemblance with the "Odd Couple" star.
A photo of Adam shared on Mad As Hell in America website shows that he is unmistakably the son of the legendary actor.
Although he appeared with his father on "The Odd Couple," Adam went in a different career direction. He is a host and an award-winning media strategist and campaign consultant.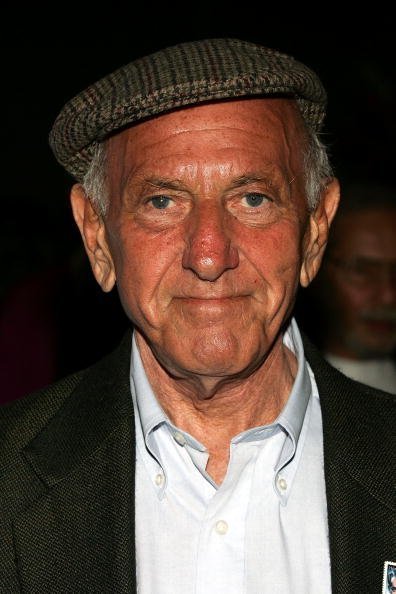 Jack Klugman at the Academy of Motion Picture Arts and Sciences on May 20, 2005 in Los Angeles, California. | Photo: Getty Images
Adam owns media advertising representative firm Whipping Post Editorial based in Portland, Oregon, as shown in his IMDB profile.
Born Adam Somers Klugman on July 11, 1963, in West Linn, Oregon, the host is one of Jack's two sons with actress Brett Somers. His older brother is David Klugman.
Aside from appearing in the 1970's "The Odd Couple" when he was a child, Adam also appeared in "Quincy M.E." (1976) and "Skyn Deep" (2007).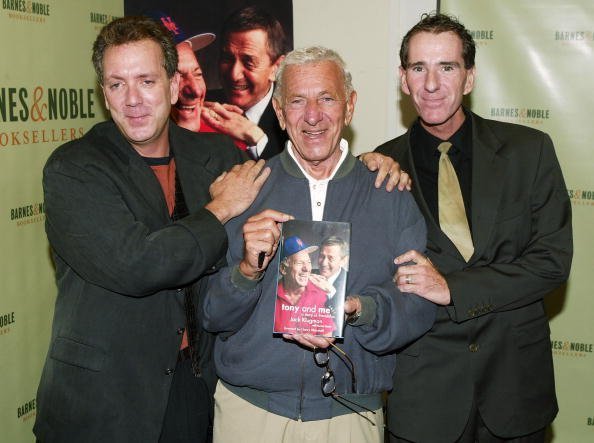 Jack Klugman and sons Adam Klugman (L) and David Klugman at Barnes and Noble on September 29, 2005 in New York City. | Photo: Getty Images
PURSUING A CAREER OFF CAMERA
He later pursued a career in radio hosting, however. On PR Web, he explained: "I like the tough stuff. That's why I wanted to do a radio show where everyone, even the people who strongly disagree with me, are welcome to call in and say their peace."
He added that he doesn't promise to agree with anyone, but that he promises to listen. He also explained that there must be a conversation beyond the "false divisions of right and left" that should take place in America – and that this can only be started if people listen to each other.
Adam had a colorful child as the youngest son of the legendary actor and the "Match Game" personality Brett Somers, as stated in Jack Klugman Tribute website.
However, he was not as drawn to the spotlight as his parents. He enjoyed working behind the scenes more than being in front of the camera.
He became a commercial editor, which paved the way for him to become a commercial director, copywriter, and ultimately an award-winning Creative Director.
PAYING HOMAGE TO HIS FATHER
Adam paid tribute to his father, who died on Christmas Eve in 2012, by speaking about his brand in his speech, "Brand It and They Will Come."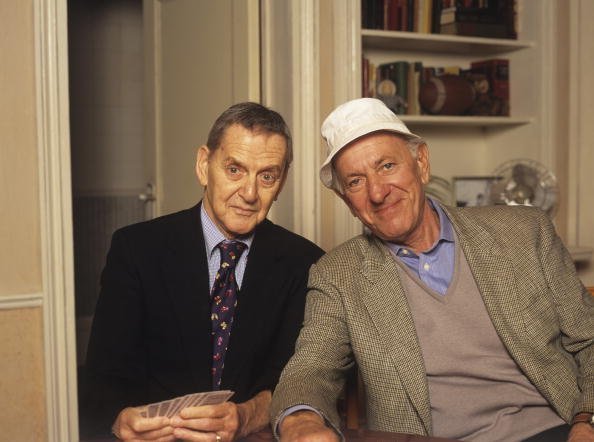 Tony Randall and Jack Klugman in 1993. | Photo: Getty Images
Another legendary actor from "The Odd Couple" who has passed away is Tony Randall, who died two years after his co-star Jack Klugman's death.
Randall passed away after dealing with a series of health issues that left him hospitalized for almost six months.
Please fill in your e-mail so we can share with you our top stories!