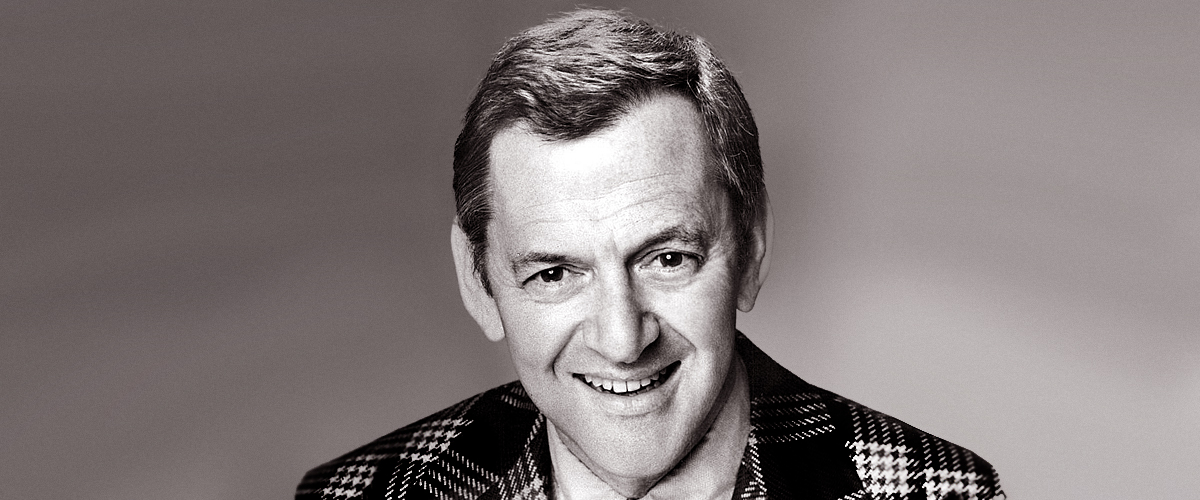 Wikimedia Commons
Meet the Family of Late Actor Tony Randall from 'The Odd Couple'
Late legendary actor Tony Randall, who died in 2004 at the age of 84, is better remembered for his role as Felix Unger in the series "The Odd Couple." He was married to a woman 50 years her junior. Meet her and their children.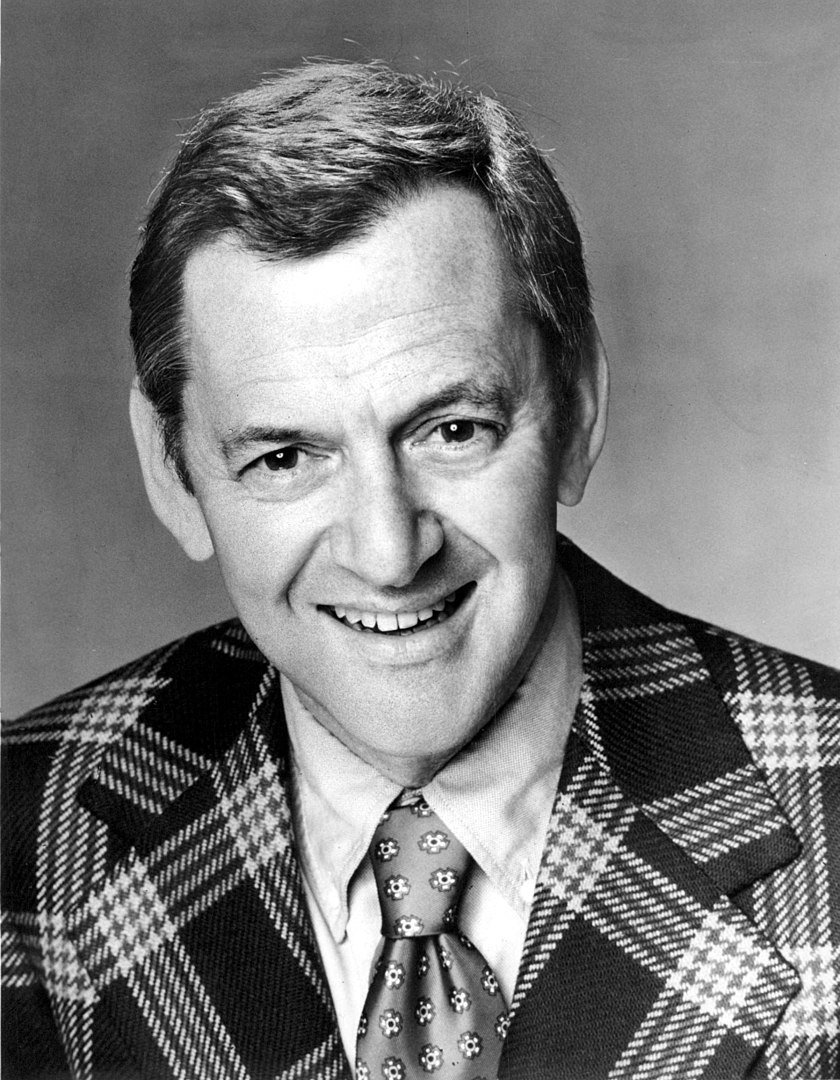 Promotional photograph of Tony Randall in 1976 | Photo: Wikimedia Commons Images
Tony Randall was one of the few celebrities that started a family late in life. He was 77 when he became a father for the first time, and although his kids were his greatest joy, Randall admitted to People in 2001 that he would miss seeing them get married.
Randall passed away in 2004 after dealing with a series of health issues that left him hospitalized for almost six months. His second wife, Heather, was by his side.
Randall and Heather's unconventional love story
Tony Randall was married to his first wife, model Florence Randall, for 54 years until her death in 1992.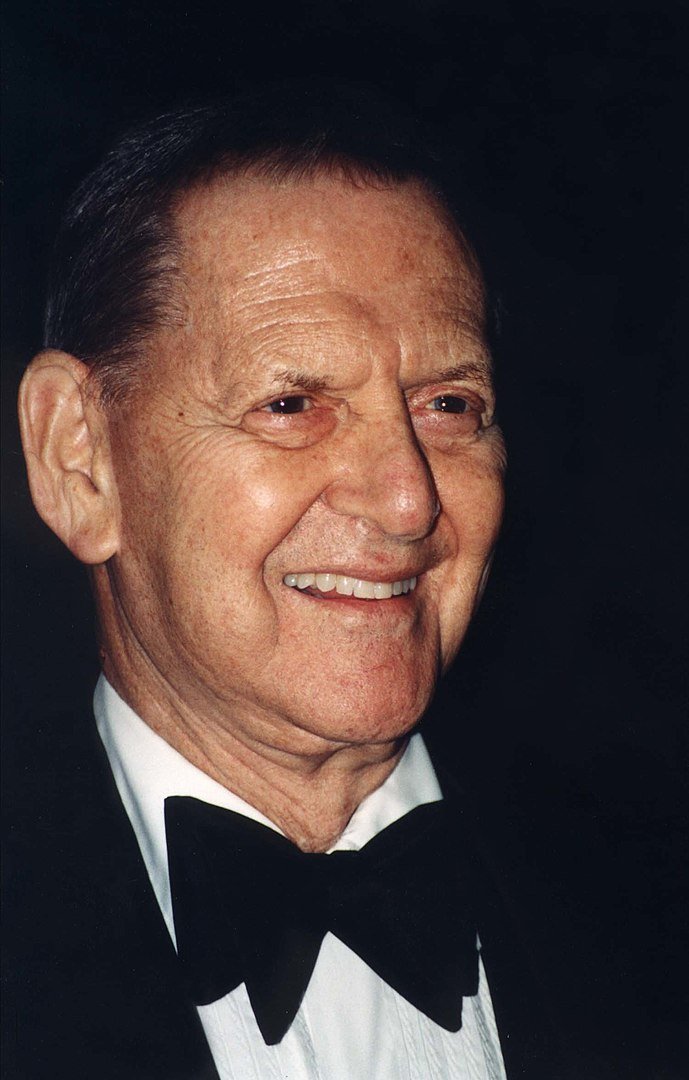 Tony Randall at the Arthritis foundation, March 25 2001 | Photo: Wikimedia Commons Images
Florence was in her death bed when Randall met then 20-year-old intern Heather at the National Actors Theatre in New York, which he founded.
On their first meeting, Randall was so worried about rehearsals that he was "mean" to Heather, as she would later recall in an interview with Larry King. However, as the days passed, the young understudy got to meet the kind, fun, and loving person that Randall was.
It was a few years after his first wife passed away that Randall and Heather became romantically involved. She was 50 years her junior, but age was never an issue for them.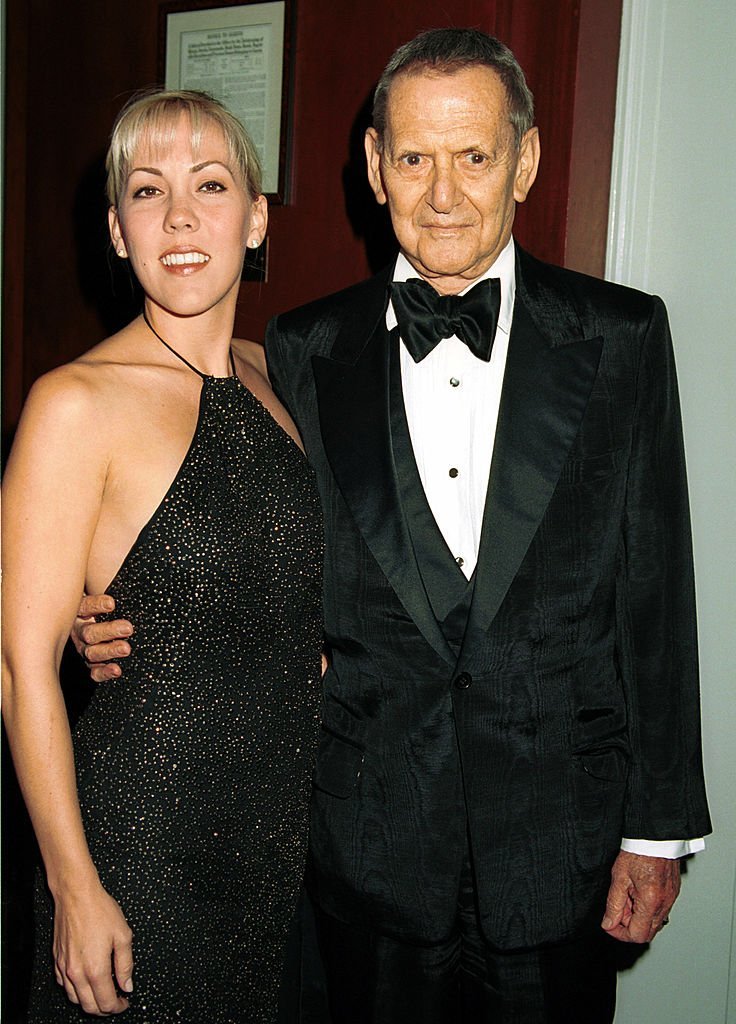 Tony Randall with his wife attend The Princess Grace Awards Gala October 23, 2000 | Photo: GettyImages
Sadly, people on the tabloids didn't think the same. They called Heathe a gold digger and Randall and old fool. But they paid no mind to the naysayers and instead focused on building their family.
"You know, I could say a million things about the hypocrisy of the people who comment on my marriage," Heather said years after Randall's passing to Marie Claire. Adding:
"The first thing I'd say is, 'You weren't there!' The second thing is, to all the women who have been used, abused, dicked over, dumped, cheated on, and stolen from: 'Who wouldn't want a successful, smart, wonderful man who worshipped the ground you walked on?'"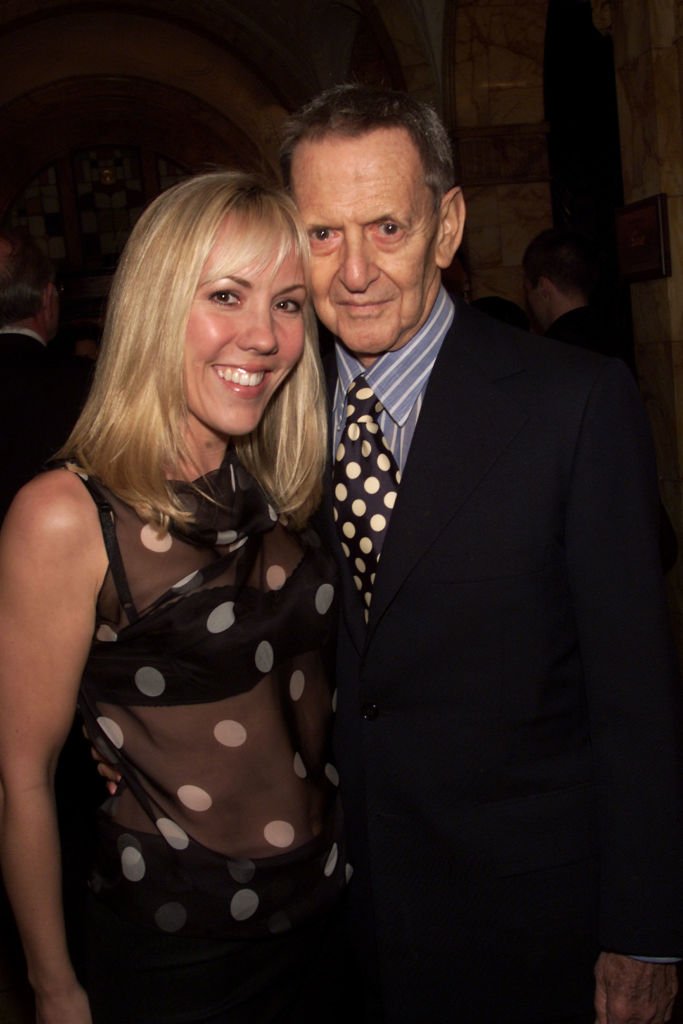 Tony Randall with wife Heather at the "Mr. Goldwyn" opening night after-party at the Friar's Club in New York City. March 13, 2002 | Photo: GettyImages
Conceiving was not a problem
An obvious question would pop in everyone's mind when talking about the relationship of a twenty-something woman and an octogenarian: were they sexually active?
Heather found the question hilarious, but replied either way:
"I know this is hard for people to grasp, but sex was not a problem. We had frequent sex until he went into the hospital. It was just a normal part of our married life, and it was happy, and we took care of each other that way until the end."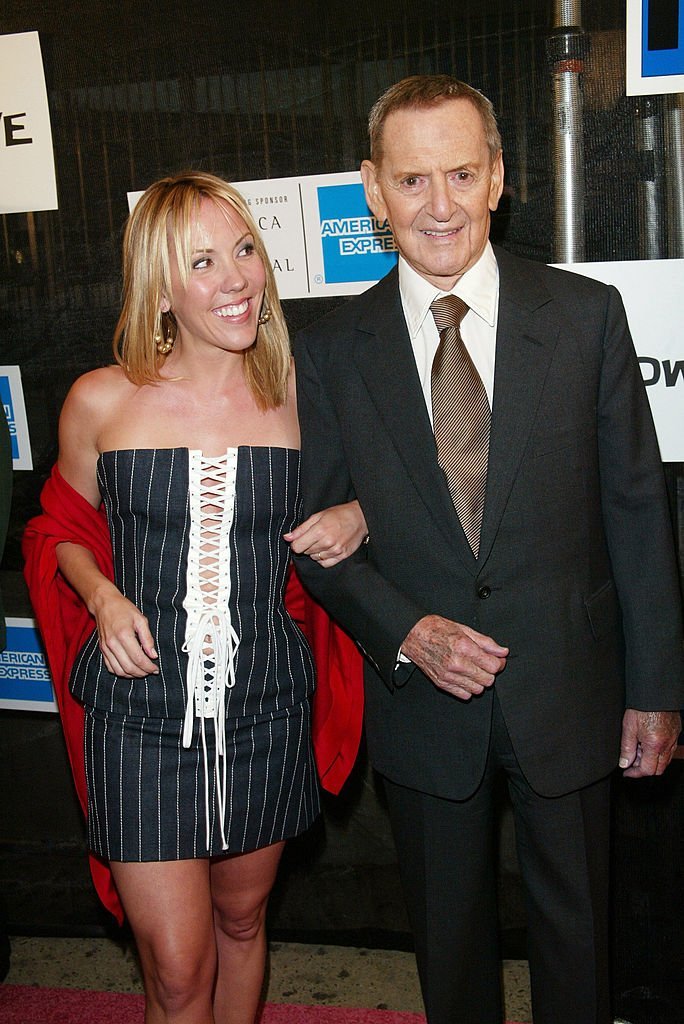 Tony Randall and wife Heather at the "Down With Love" world premiere on May 6, 2003 | Photo: GettyImages
As proof of Randall's "machinery still working," the pair welcomed two kids: daughter Julia Laurette, 22; and son Jefferson, 21.
Randall was aware of the little time he had with his children, which is why he was so doting with them and made a massive impact in their lives, even if it was for a short time.
"There's nothing I can do about it," he told Larry King. "My only hope is that I can live to see the child grow and enjoy the child and help educate the child for a reasonable period of time. But I don't believe that I'll live to see grandchildren."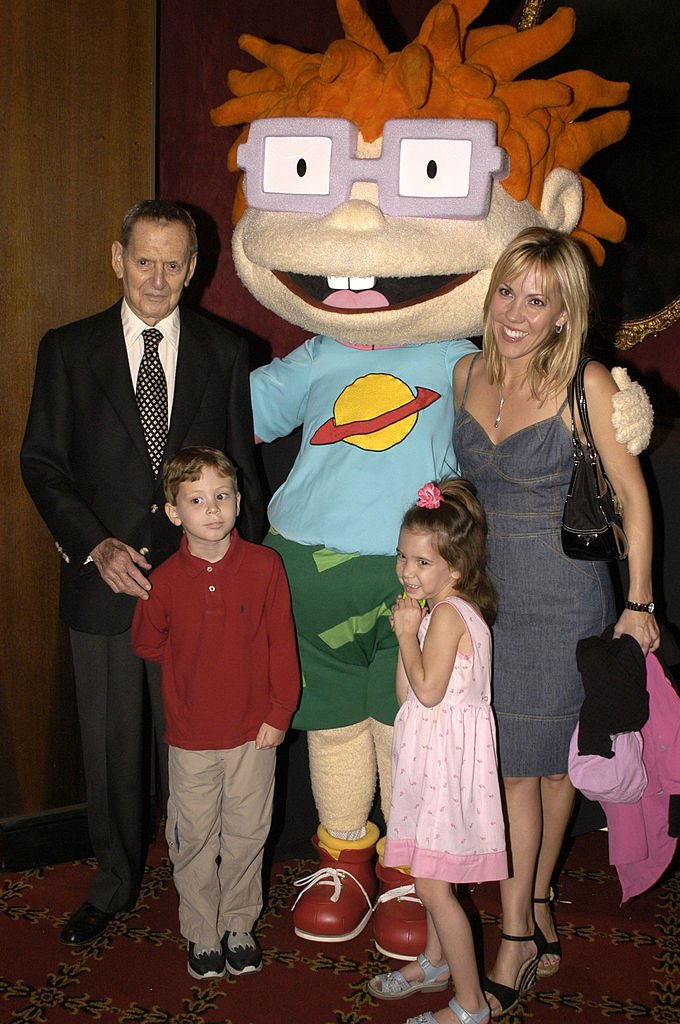 Tony Randall and his family at a special screening of "Rugrats Go Wild" on June 5, 2003 | GettyImages
Meet the children
Julia Laurette, like her father, is passionate about theater and the arts.
She has taken small roles in the films "New Year's Eve," "Stevie" and "White Rabbit."
She's also a student at Guildhall School of Music & Drama in London, and recently did her final year show as Mary Flynn in "Merrily."
Heather was there for the occasion and made sure to express her pride on social media sharing a pic of the show. She added in the caption:
"I am so excited to see my beautiful Julia playing Mary Flynn in Merrily in her final show at Guildhall. I can't even describe how proud I am of this amazing life force and talent!"
Jefferson, on the other hand, likes to keep his life more private and away from prying eyes.
"It's horrible for a child to lose a parent at an early age, but our life is not a tragedy because Tony died," Heather said in 2008.
And continued: "He was a loving husband. And since he couldn't have kids with his first wife, he desperately wanted them — so he was an incredibly loving father. And a great provider — his children have everything they will ever need."
"His presence," she concluded, "is very, very strong in our lives."
Please fill in your e-mail so we can share with you our top stories!