24-Year-Old Woman Ties the Knot with Her 61-Year-Old Girlfriend
A 24-year-old YouTube user married her girlfriend of 61 barely one year after meeting on an online platform. The lovebirds have enjoyed a life of marital bliss since June, despite their questionable age difference.
Gender does not stand in the way of love; neither does age. London couple, Julia Zelg-De Freest, 24 and Eileen Zelg-De Freest, 61 proved this to the world when they defied all odds, and walked down the aisle in June, regardless of the 37 years age gap between them.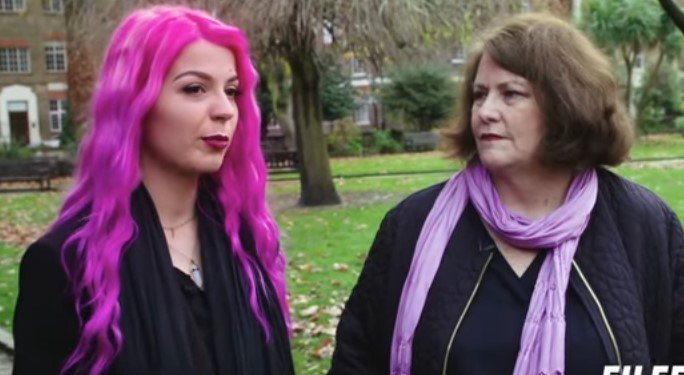 AGAINST ALL ODDS
The newlyweds knew what they were signing up for before they got into their relationship. Their genuine love for each other made them unstoppable. Age and gender were not the only relationship hurdle between them.
The pair were also continents apart by origin. While Eileen hailed from the US, her 24-year-old sweetheart was a Brazilian by birth.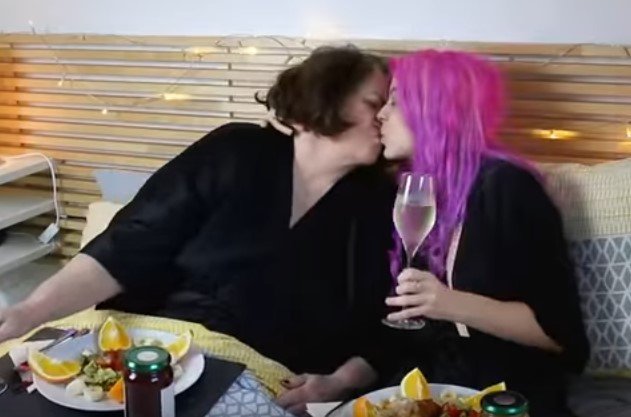 The duo met on Tinder about a year ago, kick-started their relationship months later and have been unable to stay off each other ever since.
LOVE DON'T JUDGE
The lovebirds admitted that they faced daily judgment on account of their union, and have endured several hate comments not just because of the age difference, but also for their sexual orientation.
When asked about how they dealt with critics, the 24-year-old singer revealed that she was used to people mistaking her bae for her grandmother, and have learned not to let people's judgment disrupt their romance. It did not matter provided they got the backing of those that genuinely care, their family.
THEIR GENUINE LOVE WON OVER FAMILY AND FRIENDS
The pair confronted their biggest fear when they met each other's families. The 61-year-old political consult met the YouTuber's family for the first time in December last year.
Julia's mom, who was eight years younger than her daughter's choice partner, gave them her support. Relatives of the pair admitted that they were skeptical about the union at first, but the genuine love the couple showed to each other easily won them over.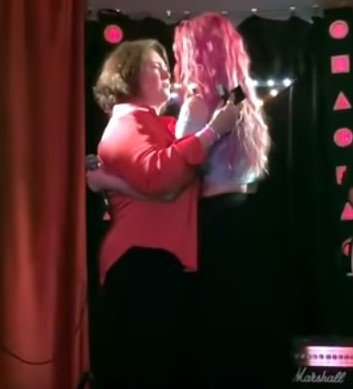 The love birds admitted that so far, they have gotten nothing but support from their families and friends.
THE GRAND WEDDING
YouTuber, Julia posted a video clip of their love journey together, including her surprise proposal to the love of her life during one of her singing gigs in London.
Her other half, in turn, proposed to her in Brazil to make it official. Their wedding followed soon after at a Liverpool Street five star hotel.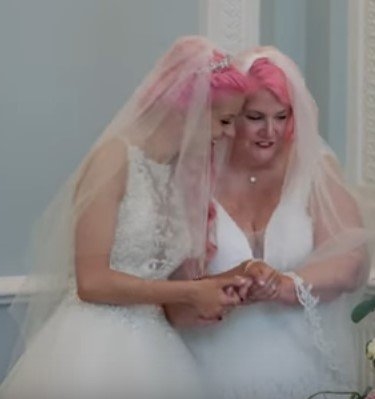 Both brides looked gorgeous in white wedding dresses and pink-dyed hair as they tearfully recited their vows. Family and friends in attendance were driven to tears as they watched the courageous sweethearts get united in holy matrimony.