Mariah Carey's Twins Monroe & Moroccan Perform 'Rudolph the Red-Nosed Reindeer' at Mom's Holiday Concert in Las Vegas
Mariah Carey's kids, Moroccan and Monroe, are following in their famous mom's footsteps. The fraternal twins recently had the crowd cheering for their first-ever duet during Mariah's Las Vegas Christmas show.
For fans of the "We Belong Together Crooner," Moroccan (fondly called Roc) and Monroe (Roe) doing a live duet should not come as a surprise. The eight-year-olds have often displayed their genuine interest in music.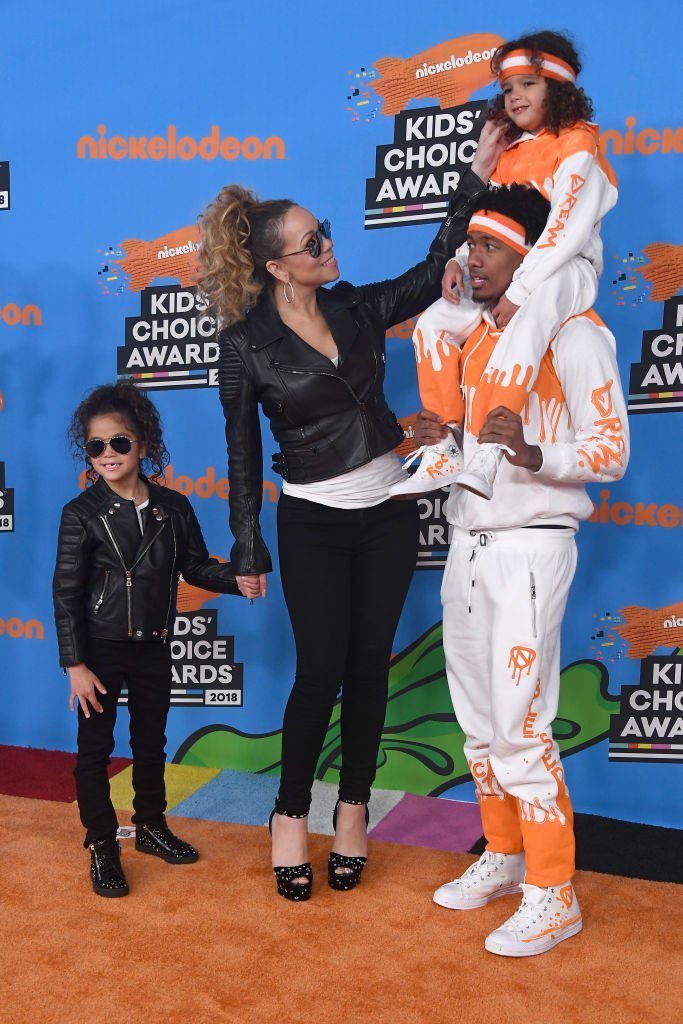 Mariah kicked off her "All I Want For Christmas Is You" at Caesar's Palace on November 22, and her featuring artists turned out to be quite the hit with fans.
Earlier this month, Mariah revealed that she was surprised to find out the kids knew many of her songs as well as music from other greats
In a YouTube video shared by one fan, Roc and Roe make their big stage entrance with hoverboards. The duo looked oh-so-adorable in their matching red pajamas and black boots while each was wielding a microphone.
They then proceeded to entertain the audience with a hilarious skit before lending their impressive vocals to "Rudolph the Red-Nosed Reindeer." Mariah must have been so proud.
Fans at the venue could be heard cheering for Roc and Roe's duet, and the same could be said for those in the comments section of the YouTube video.
"Monroe got the moves. Rocky got the tone," one YouTube user observed. "Both kids are adorable."
"Rocky sustained that note better than ur faves, a FACT," echoed another fan while a third remarked:
"It's crazy how Roe has Mariah's smoky tone at this age! They both [Roc & Roe] have very nice voices and certainly beat Mariah when it comes to [choreography]."
Roc and Roe are Mariah's kids with her ex-husband, Nick Cannon. The twins turned eight in April, and their famous parents went above and beyond, via social media and a lavish party.
Mariah and Nick shared tons of adorable throwback pictures, including shots from immediately after the twins' delivery and others from past birthdays.
One of the "Hero" singer's Instagram posts also showed Roc and Roe having fun at their eighth birthday party. They posed with their parents, blew out candles on the cake, had some DJ-ing fun, and of course, ripped into countless gifts.
Roc and Roe have shown an interest in music from a young age. Earlier this month, Mariah revealed that she was surprised to find out the kids knew many of her songs as well as music from other greats like Stevie Wonder, Aretha Franklin, and Prince.
Studio sessions, which many find grueling, are just another bonding opportunity for Mariah and her musically-inclined duo. Already, Roc and Roe featured alongside the five-time Grammy winner on the theme song for "Mixed-ish."
While Roc and Roe seem to have a thing for the performing life, it does not stop them from being who they are: kids. In September, Mariah revealed that when she promised her daughter a shopping spree at any store in the world, Roe asked to go to Target. How sweet!
We can't wait to hear more music from Roc and Roe. Mariah's Christmas tour is still ongoing, so hopefully, fans will get to see the twins perform again.