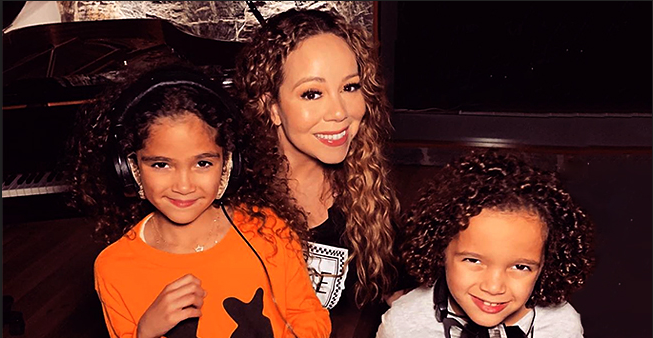 Instagram/mariahcarey
Mariah Carey and Her Twins Have Fun Singing New 'Mixed-Ish' Theme Song, 'In the Mix'

It seems Mariah Carey's twins are taking after their mother as they show off their singing side during the recording of the 'Mixed-Ish' Theme Song, 'In the Mix.'
ABC's successful TV show "Black-ish" has seen the birth of more than one spin-off with the latest being "Mixed-ish" which tells the story of "Rainbow Johnson's" childhood.
The show, which celebrates being biracial, employed Mariah Carey as the voice of the show's theme song, as reported by BCK Online.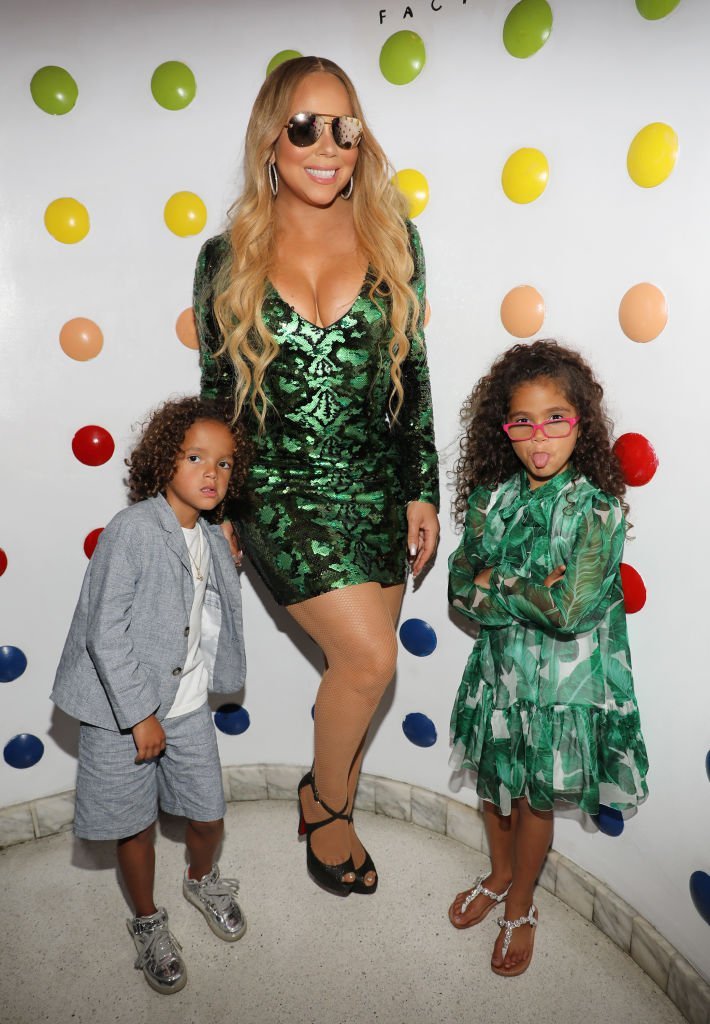 Mariah Carey and her children Moroccan and Monroe attend the Mariah Carey concert after party at Sugar Factory American Brasserie on Ocean Drive | Photo: Getty Images
It makes sense that ABC asked Mariah to sing the show's theme song as she is also biracial. While her father was of African American and Afro-Venezuelan descent, her mother was of Irish American descent.
Her twins – Moroccan Scott Cannon, Monroe Cannon – aren't left out of the racial pool as their father, Nick Cannon is African American thus making them multi-racial.
The show's video features the pop star in the studio and some scenes from the show which is set to premiere today, September 24. The video ends with Mariah singing along gleefully with her twins.
The twins appear to be having the time of their lives as they rock colorful outfits and their natural hair.
Some of the song lyrics offer encouragement to people of biracial background:
"Oh, they keep trying, but they can't stop us 'Cause we got a love that keeps rising up. In the mix, life turns around/Round and round it goes/It's a mixed up world, that's for sure. But in the mix, we're gonna get by on our own, side by side/That's all we need to be free/I got you, you got me."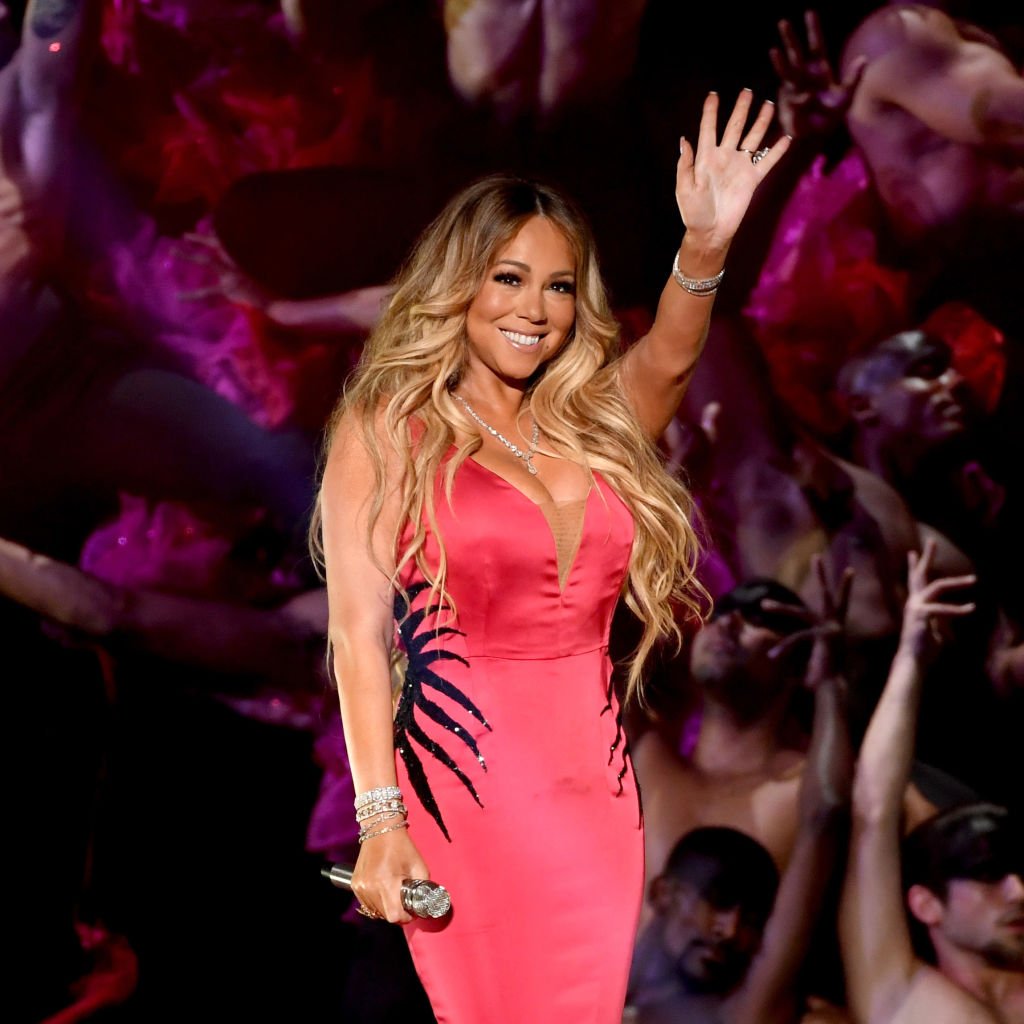 Mariah Carey performs onstage during the 2018 American Music Awards at Microsoft Theater | Photo: Getty Images
The Rolling Stone
reports
that the song, which she's calling "In The Mix," is something that the 49-year-old
put her soul into creating
. In her
words
:
"As a biracial woman in the entertainment industry, there was no way I did not want to be a part of Mixed-ish, especially after seeing the pilot, which I loved. I could not be more honored and proud to be writing and performing 'In the Mix' for [show creator] Kenya [Barris] and the show."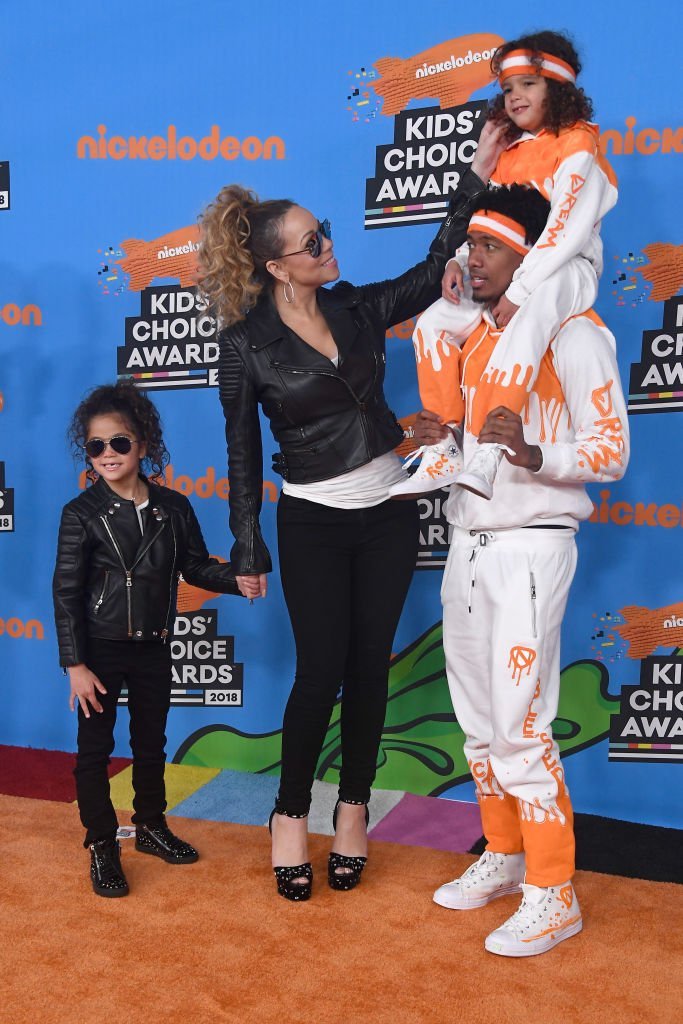 Monroe Cannon, Mariah Carey, Nick Cannon, and Moroccan Scott Cannon attend Nickelodeon's 2018 Kids' Choice Awards at The Forum | Photo: Getty Images
Besides doing the theme song, Mariah was also at the show's premiere event with creator Kenya Barris, according to a report by Variety.
The report states that the "Touch My Body" singer revealed how her biracial background made working on the show more personal for her.
The report also adds that Mark-Paul Gosselaar will play "Rainbow's" father "Paul," opposite Tika Sumpter as her mother "Alicia."
Other cast members include Gary Cole, Christina Anthony, Ethan William Childress, and Mykal-Michelle Harris.
Please fill in your e-mail so we can share with you our top stories!