Hoda Kotb from 'Today' Shares Pics of Herself, Fiancé Joel Schiffman & Their Family Celebrating Thanksgiving
Hoda Kotb and her entire family came together to celebrate Thanksgiving — as well as a couple of birthdays along with throwing an ice cream party. 
The "Today Show" star had a lot going on during her Thanksgiving celebrations on Thursday. However, the most important part of it was that she had her family together. 
Hoda, 55, shared heartwarming photos with fans on Instagram late in the night. The atmosphere looked very cozy in the pictures. See the post below.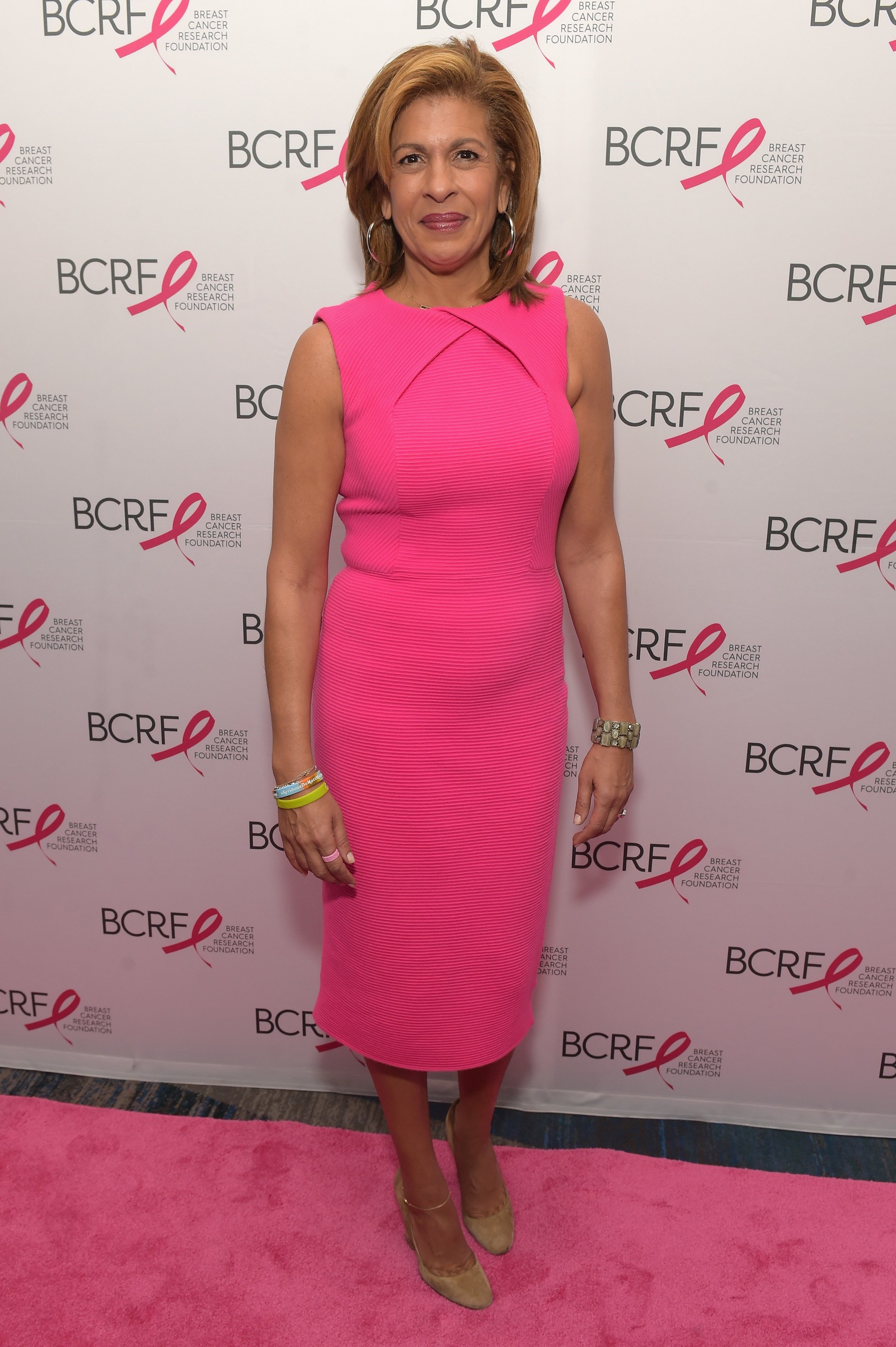 A Thanksgiving family affair
The television personality began with a photo of most of the adults and the two older kids in the bunch. They all sat around a glass table, wearing big smiles on their faces.
Behind them, silver balloons and a red heart could be spotted — probably remnants from Hoda and fiancé Joel Schiffman's engagement just days before. 
Schiffman, 61, sat by the table, along with Hoda's mother Sameha Kotb and her brother Adel Kotb. Another unidentified woman was also in the shot. 
Someone just got a year older
The second picture showed the adults without Hoda as well as her daughter Haley Joy, two. They sat around a table which had a giant birthday cake with two candles on it. 
In the last picture, the two older girls sat with Hoda's older adopted daughter around a kids' table. They all held up ice cream cones as they smiled for the camera. 
We missed Hope Catherine
In her caption, Hoda revealed that in addition to Thanksgiving, they celebrated "a couple of belated birthdays.. and threw in a mini icecream party." 
Hoda's months-old adopted daughter Hope Catherine was missing from the photos. However, she made an appearance the day before when Hoda shared a photo of her out strolling with her girls.
Macy's Thanksgiving Day Parade
The journalist also shared some photos of her and her colleague Savannah Guthrie at the annual Macy's Thanksgiving Day Parade. The fun shot showed the pair right in the action. 
Behind them, "Sesame Street's" Snuffleupagus character was making its way up the street. The women held their mouth wide open as if in surprise. 
Hoda gets engaged
Hoda also wore an open-mouthed smile earlier this week when she took a picture with Schiffman soon after he proposed on a beach. She kept the news a secret until she went to work the next day. 
There, she sneakily made the announcement to her co-workers, who were thrilled. She said a friend of the hosts' asked her to share a secret with the rest of the group.
"I'll give you her initials," Hoda said as she built things up. She continued: "Her initials are Hoda Kotb, and she's engaged!" The crew was in shock. 
Everyone stood up to hug the mother-of-two and Hotb shared the story of what happened. This week has certainly been full of joy for her and her people.