Kourtney Kardashian and Her Children Sport All-Black Looks in Family Pic Shared on Thanksgiving
Kourtney Kardashian left behind all fall season colors for her Thanksgiving portrait. Instead, she made it into an all-black affair featuring her kids as well as some of her sister Kim's children. 
Kourtney Kardashian, 40, put her spin on Thanksgiving photoshoots when she went with an all-black theme in a grey stone setting. Kim Kardashian's kids also wore black for the occasion.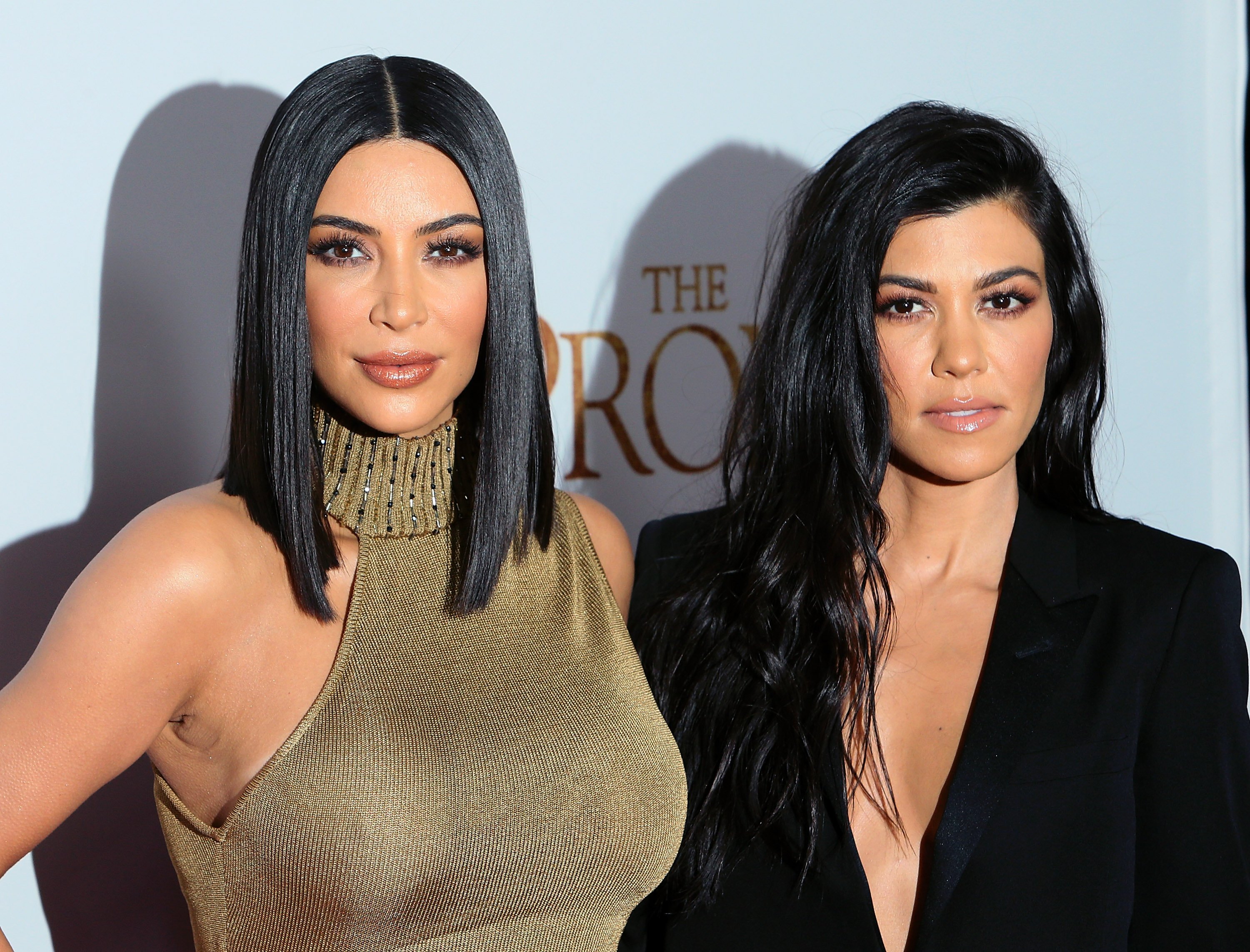 A solemn Thanksgiving photoshoot
The reality star shared two photos on Thursday. In the first, son Mason Dash Disick, nine, daughter Penelope Scotland Disick, seven, and son Reign Aston Disick, four, joined her. 
Kourtney sat on the large, outside stairs of a stone building. Next to her was Penelope, and her two boys stood at the back. Mother and daughter both had their hands resting in their thighs.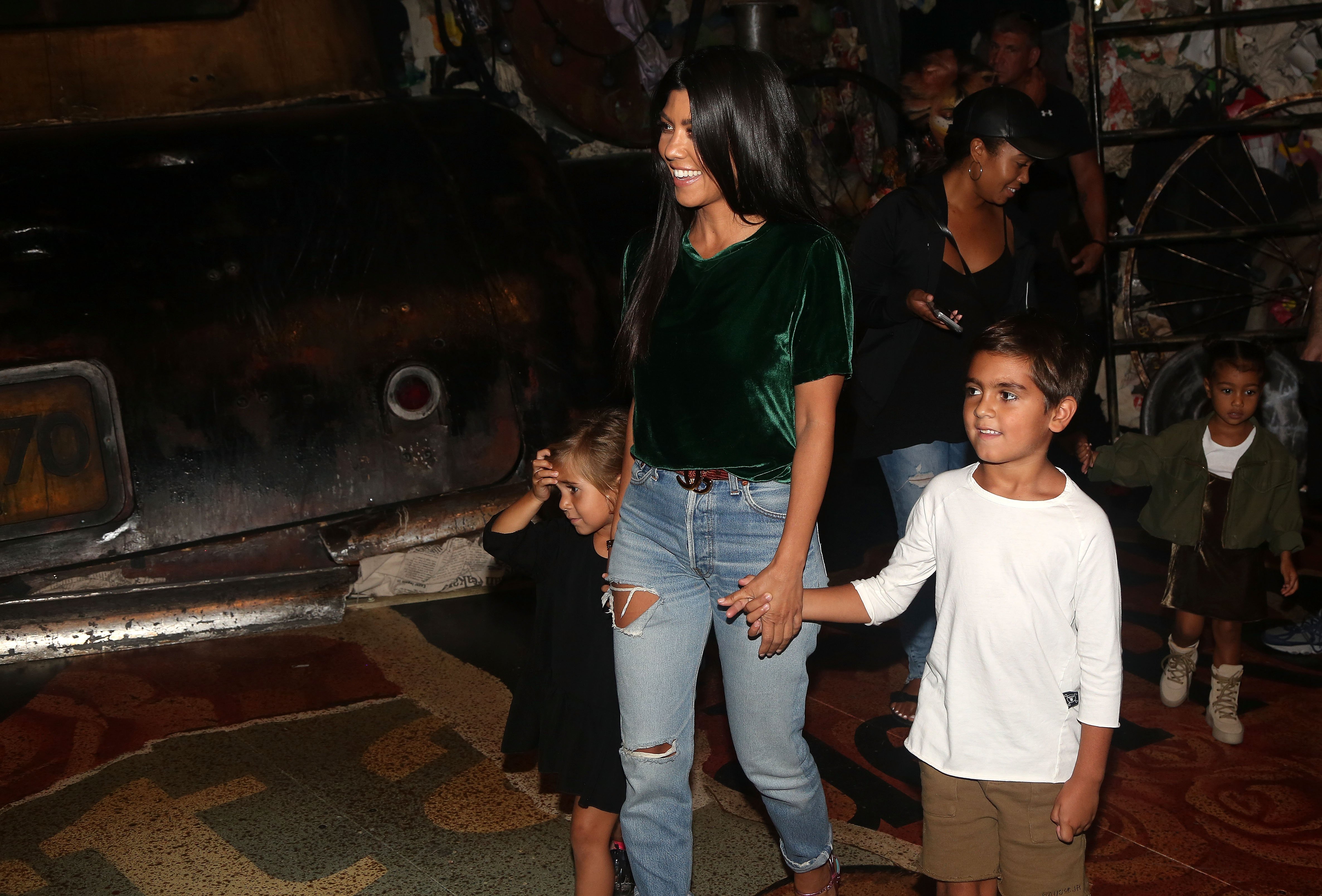 Kourtney's modest dress
The "Keeping Up With The Kardashians" star wore a long black dress with long sleeves and a high neck. Around her neck was gold jewelry. Penelope sported a similar look but a shorter dress. 
The entire family had serious expressions of their faces. That continued into the second picture, which showed just the kids and no Kourtney this time. 
Kim's children join in 
Again, Kourtney's three kids — whom she shares with ex Scott Disick — wore their black outfits. Next to them were also Kim Kardashian's kids North West, six, Chicago West, one, and Saint West, three. 
The kids looked adorable as they sat in the corner of what appeared to be the same building. In the caption was written: "Overwhelmed with thankfulness, words can not express." 
The meal plan
Aside from the chic photoshoot, Kourtney gave fans an idea of her other plans for Thanksgiving earlier this week. Speaking to E! News, she revealed her favorite Thanksgiving meal and whether or not she'd be cooking it. 
Kourtney told the reporter that she couldn't wait to dig into mac and cheese, but she was leaving the cooking for sister Khloe Kardashian and mom Kris Jenner.
Last year's Thanksgiving
Last year, Kourtney joined her kids' father for Thanksgiving celebrations in a display of what looked like successful co-parenting by the former couple. 
In the caption of the picture she shared, Kourtney even said she was thankful for her old boyfriend. With gorgeous kids like that, it's hard not to appreciate the one who helped make them.