Ice-T's Wife Coco Shares Never-Before-Seen Photos of Daughter Chanel as a Newborn on Her 4th Birthday
Coco Austin shared the ultimate throwback photos of her daughter, Chanel Nicole, that fans have never seen before. You can't go back much further than the day you entered the world. 
Model and actress Coco Austin and her husband Ice-T are parents to a Thanksgiving baby, so their focus on the Fall holiday is a bit different than the rest of us. 
The mother-of-one shared at least four posts this week before and after her daughter turned four years old. On the big day, she gave fans a treat with pictures of Chanel as a newborn. Her post is found below.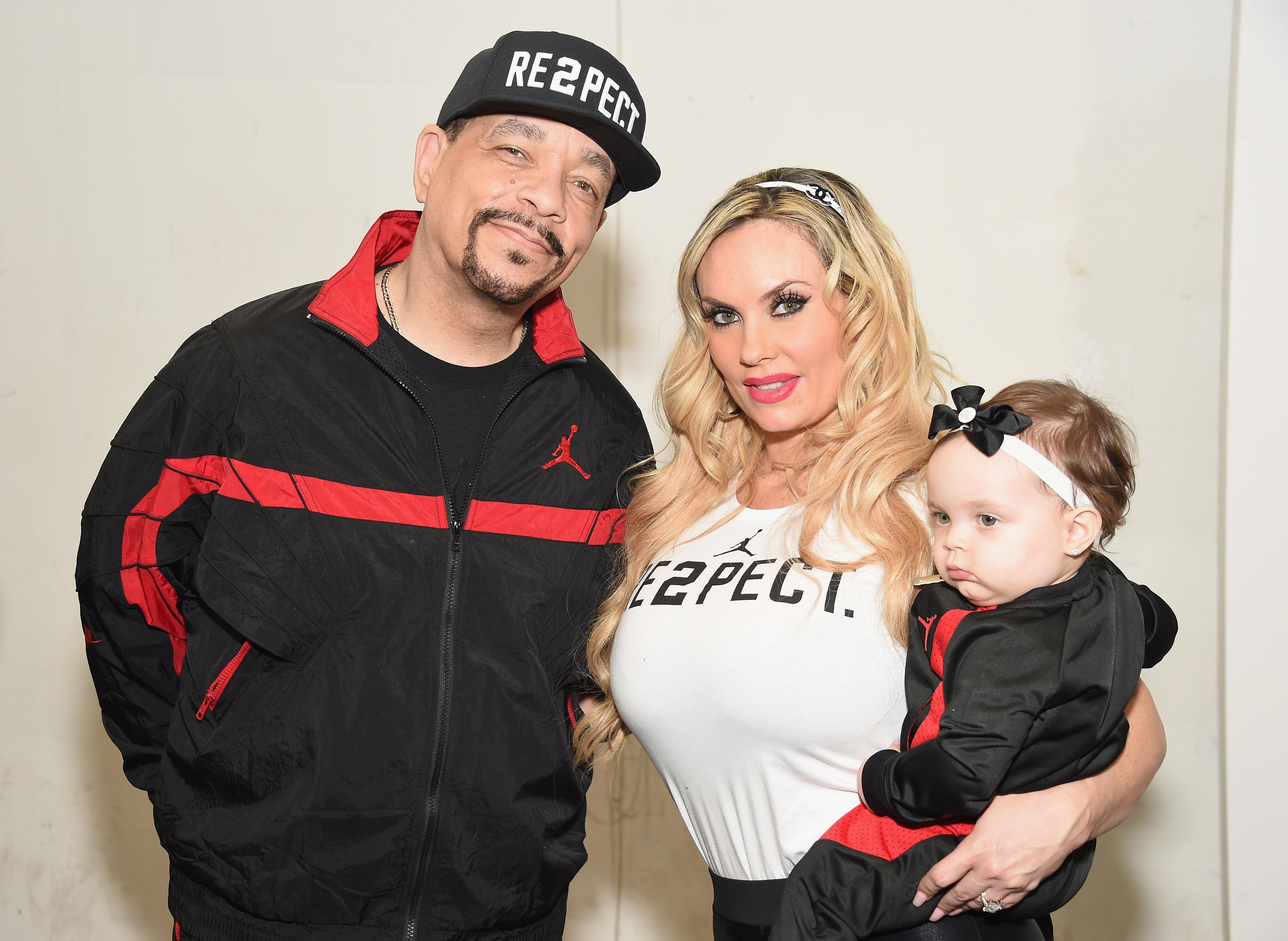 Newborn Coco makes her debut
In the heartwarming snaps, Coco is seen in the hospital holding onto a tiny Chanel who looks like she was only just delivered — complete with bodily fluids on her little arm. 
In a couple of the photos, the newborn's hair was sleeked into an adorable mohawk style. Her eyes are closed in all of the shots, but it's easy to recognize the Ice-T lookalike doll. 
Father Ice-T was there 
The proud dad made an appearance in the last photo, holding onto Chanel, who's bundled up in a blanket. On her head, she sported a pink cap with a large bow. 
In the caption, Coco said that this was the first time sharing the pictures from when Chanel was "seconds out the oven." She added that it was the "best labor experience ever." She was extremely fortunate. 
Coco never goes small with birthdays 
Coco didn't share much from the actual birthday party she threw her daughter. Yet we know it was "fabulous" since she told us just that earlier this month. 
Speaking to InTouch magazine, she admitted that she couldn't do something simple when it comes to her daughter's birthday, even if she wanted to. 
Halloween is a week-long affair
She also revealed that she might have an LOL Dolls theme this year. While we wait to see if we'll get a peek of that, we're happy with the adorable shots Coco shared of her daughter wearing a tiara, too. 
Coco is a fan of throwbacks when it comes to her baby girl. Earlier this month, she posted several shots of Chanel in her Halloween costumes from previous years. 
She explained to fans that her only daughter likes dressing up the entire week before Halloween, so there were lots to share. We can't blame her, though, that dimpled smile is just too cute.