Marie Osmond from 'The Talk' Shares Sweet Photo of Grandson Christian in Honor of His 4th Birthday
Marie Osmond celebrated her grandson's birthday with a sweet photo to mark the day on social media.
Marie Osmond might be a famous and successful musician turned TV host, but she's first and foremost a mom and a grandmother. Her social media is full of moments spent with her family, and she used it as a platform to celebrate her grandson's — Christian — 4th birthday.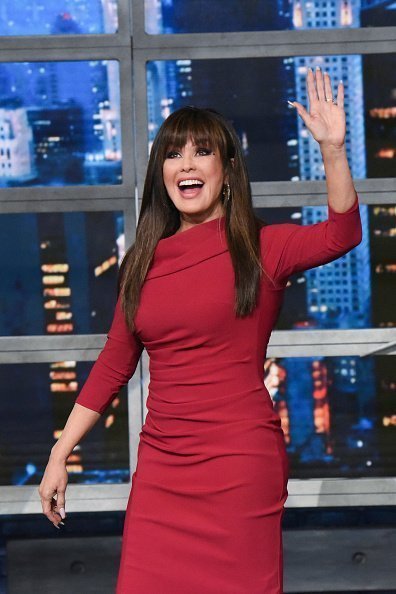 Osmond shared on Instagram a photo of the birthday boy dressed in a striped outfit, enjoying a feast of chocolate chip pancakes. He had chocolate residue underneath his lower lip, held a fork in his right hand, and smiled as he gazed directly at the camera. The singer captioned the snap,
"#Happybirthday to my adorable grandson, Christian. Yes, that's two orders of chocolate chip birthday pancakes."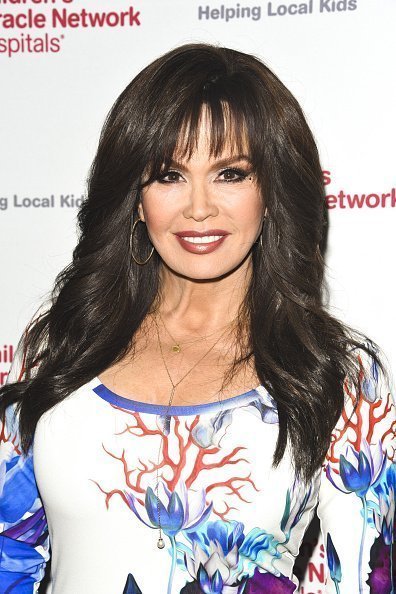 Osmond's followers joined her in celebrating the little boy, with many describing him as a "Handsome young man." Others advised the singer, who just finished an 11 years residency at the Flamingo Hotel and Casino, with her brother, Donny Osmond, to spoil her grandson before sending him home.
The singer makes it a custom to celebrate her children and grandkids, and when Christian turned three last November, she wrote a short message for him on Instagram. The little boy is the son of Osmond's first child, Stephen Blossil, and his wife, Claire. The couple also shares, Stephen Jr. and Maxwell.
Asides from Stephen's children, the "The Talk" host, is also a grandmother to her daughter — Rachel's child, Rocket Jade, and her baby brother, and Brianna's, May-born daughter, Maude Bailey, and 6-month-old son, who arrived in July.
Osmond's eight children are the product of her two marriages; she has three biological children. Stephen, from the singer's marriage to Stephen Craig, and Rachel and Matthew, from her union with Brian Blossil. The TV host and her second husband, adopted five children, Jessica, Brianna, Michael, Brandon, and Abigail.
Blossil also adopted his ex-wife's first child as his own, but when he and the singer divorced in 2007, most of their adopted children reverted to using their mother's surname. Three years after the divorce, Osmond, lost her son, Michael, to suicide; he was 18 at the time. 
A year later, the Utah native remarried her first husband, Craig, and together they act as parents to her seven children, and grandparents to their grandchildren.