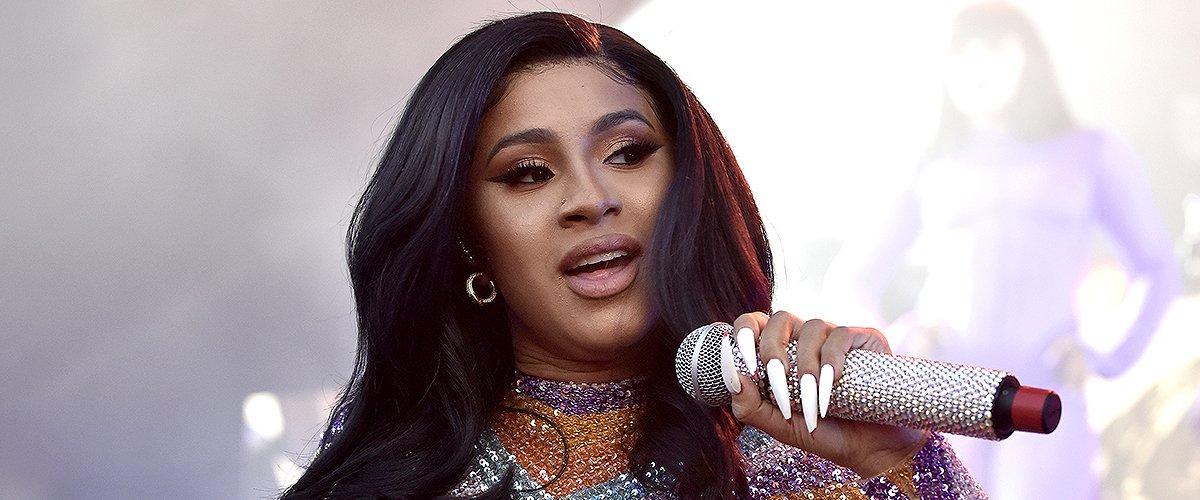 GettyImages
Cardi B's Teeth Before and After: Cost, Dentist, and Other Facts
Before Cardi B started flashing her million-dollar smile on the red carpet and the gram, her teeth weren't all that, and it took a little bit of remedial work to transform it into the beauty it is today.
Celebrities have the means to alter the natural way they came into the world into whatever their hearts desire. A little surgical work goes a long way in fixing something mother nature got wrong, and Cardi B found this out when she first tasted stardom, but before she became truly great.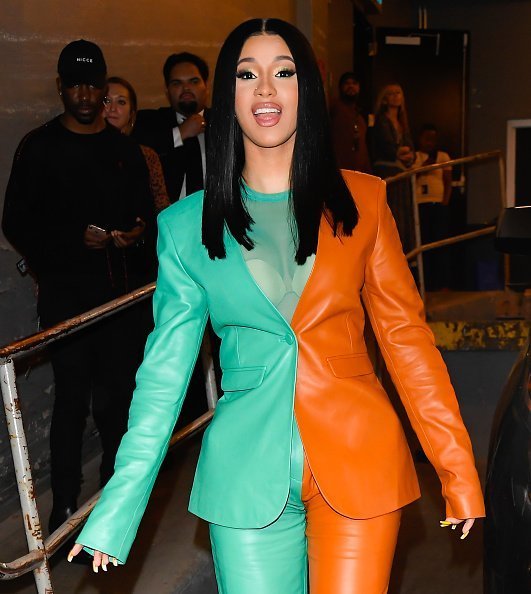 Cardi B is seen in Soho on October 10, 2019 | Photo: Getty Images
CARDI B'S TEETH BEFORE FAME
Cardi B's teeth before were far from the beauty it is today. It was scattered, chipped, and not very attractive.
Despite the way Cardi B's old teeth looked, she was happy with it, but as she revealed in an interview on "The Breakfast Club," it got featured on a lot of gossip tabloids, and a lot of people had an opinion about it.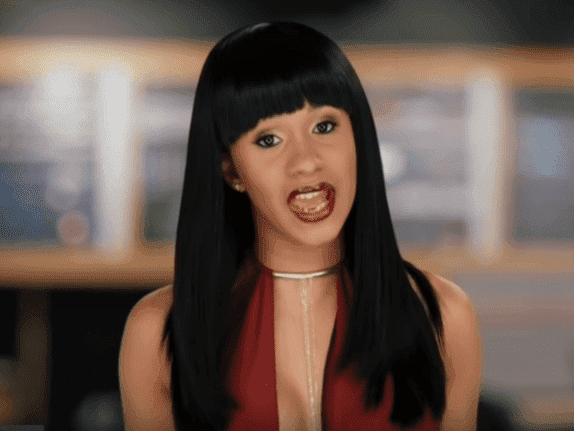 Rapper Cardi B on "Love and Hip Hop New York" | Photo: YouTube/VH1
WHY CARDI FIXED HER TEETH
The rap sensation also revealed that she got a lot of offers from dentists by the time she hit 500,000 followers on social media, but she was still reluctant to fix it.
However, when she got on VH1's "Love and Hip Hop: New York," and realized that she would be in the spotlight more than before, she decided to get it fixed.
MEETING DR. CATRISE AUSTIN
Cardi B's teeth before and after are two totally different things. Her new teeth are all thanks to Dr. Catrise Austin, the celebrity doctor who surgically rearranged the rap star's teeth for a fee of $40,000. The doctor advertises herself on her Instagram profile as "The cosmetics doctor for Cardi B."
CARDI B'S TEETH AFTER SURGERY
After the dentist worked her magic, Cardi B's teeth now are something she is proud of. She gushed about it once saying that Dr. Catrise is the best, and anyone who has an issue with their teeth should get it fixed.
However, despite getting her teeth fixed, the "I Like It Like That" crooner still had people shading her dentition. In a series of car videos, Cardi addressed the haters saying her teeth and the trolls are not friends, so no one should tell her they miss it.
WHAT DOES BODAK MEAN?
Although Cardi debuted her new teeth on season 7 of LHHNY, it was not until she released the top-charting, and life-changing song, "Bodak Yellow," did it get worldwide attention.
A line in the song read, "I got a bag, and fixed my teeth," and it had people googling, what does bodak mean? Dr. Catrise also credited the reference of the teeth in the song for a surge in her clientele, as people wanted to know the woman responsible for the perfect dentition the rising star has.
It was a win for both the dentist and the "Press" singer, and now, Cardi flaunts her teeth on the gram nonstop.
WHO WAS CARDI BEFORE FAME?
Before the rap star's teeth became a topic of discussion, Cardi B before fame was a young girl born in the Bronx to a Dominican father and a Trinidad mother. She always had a love for music but went the stripping route after working as a cashier for a while.
HOW CARDI B GOT FAMOUS
LHHNY brought out the fast-talking, candid, and the "Regular, degular, senegualar," girl from the Bronx, but fame truly came in 2017 after the release of "Bodak Yellow."
Since then, the "Be Careful with Me" rapper has topped the charts and broken several records, and in 2019, she won the Best Rap Album award at the Grammys.
The rap star, who is married to Offset, and is the mother of Kulture, also has a clothing line — Fashion Nova, and several endorsement deals, including a newly signed advertising campaign with Pepsi. All these brought Cardi B net worth to $8 million and counting.
CARDI B SISTER
Cardi B's sister, Hennessy Carolina, is her only sibling. The later is an influencer on social media, with a deep love for shopping, but still finds the time to support the rapper at her concerts.
Cardi B before might have done well for herself, but her present is so much better. She is still topping the charts, touring up a storm, being a wife, and mother.
The "Ring" rapper is so busy and excelling that her teeth are no longer the topic of discussion, but her next big hit, and how many awards she will take home at the upcoming Grammy Awards.
Please fill in your e-mail so we can share with you our top stories!