HollywoodLife: Wendy Williams Is Looking Forward to Holiday Season as a Single Woman after Splitting from Husband Kevin Hunter
Following the lethal blow to Wendy Williams' marriage earlier this year, the talk show host is reportedly happy to be single looking forward to entering the next decade as "a new woman."
After 21 years of marriage, Wendy Williams filed for divorce from Kevin Hunter in April this year. Now with the holiday season upon us, a source close to Wendy shared her emotional state of mind with HollywoodLife.
GETTING INTO THE HOLIDAY SPIRIT
The split included more than separation on a personal level. Kevin also worked as the executive producer on "The Wendy Williams Show," but no more, as she also dissolved the non-profit, they founded in 2014, The Hunter Foundation. Nonetheless, Wendy is gearing up for an "enjoyable" Christmas as the source reportedly said:
"It is going to be a little weird because it's her new normal but she also is looking forward to how refreshing it will be this time around because she can do things on her own time frame and her own accord. She is looking forward to going into the end of the year and new decade as a new woman."
THE REASON FOR THE DIVORCE
During an interview with The New York Times in August, Wendy confirmed the reason for her divorce from Kevin for the first time. While Wendy and Kevin share a 19-year-old son, Kevin Jr., the talk show host learned that he had fathered a child with another woman.
According to Wendy, Kevin's "major indiscretion" sealed the fate of their marriage and his new responsibilities. It's not a position Wendy thought she would ever find herself in, and its the one situation she could never go along with, so Wendy had to leave.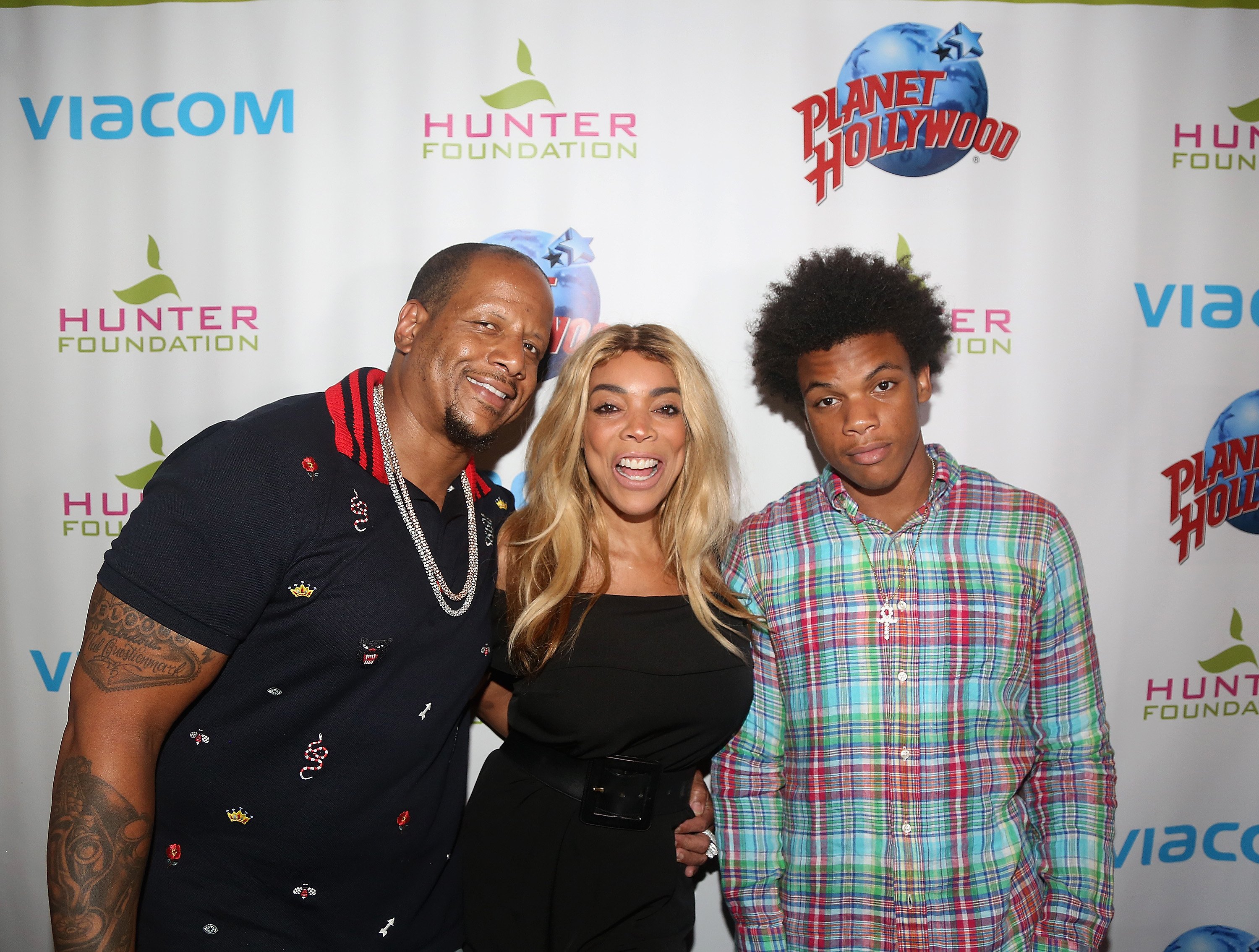 FAMILY TIME
Thanksgiving just passed, and the talk show host celebrated the time with her son Kevin, along with close friends and family. And the source added that Wendy seemed in better spirits than expected. It was Wendy's first Thanksgiving without Kevin in over two decades, but her "incredible" strength and independence has Wendy doing "really amazing."
Considering all the factors involved, the couple made their wish for privacy known after news broke that Wendy filed for divorce back in April, and a personal representative for Wendy confirmed the news to PEOPLE in a statement:
"Thank you to everyone for respecting the family's privacy during this time. Kevin is supportive of Wendy and they are working through this process together. No additional comment will be provided at this time."
SHE IS NOT DATING ROBYN CRAWFORD
Relatedly, the talk show host recently had her hands full when rumors surfaced that she is romantically involved with the author, and Whitney Houston's long-time love, Robyn Crawford.
Robyn recently published a memoir about her love affair with Whitney called "A Song for You: My life with Whitney Houston," and Wendy had the author on her show to talk more about it.
Since that interview, romance rumors started doing the rounds, but Wendy Williams had since vehemently denied being in a romantic relationship with Robyn, or wanting one, for that matter.