Courteney Cox Shared Photo with Teen Daughter Coco Arquette and 'Friends' Co-Star Jennifer Aniston Thinks She's Growing up Way Too Fast
Courteney Cox shared a picture of her and her daughter, and Jennifer Aniston could not believe how much the teenager has grown.
Courteney Cox and Jennifer Aniston first bonded when the popular comedy "Friends" was on-air and even when the show ended, their friendship continued to grow.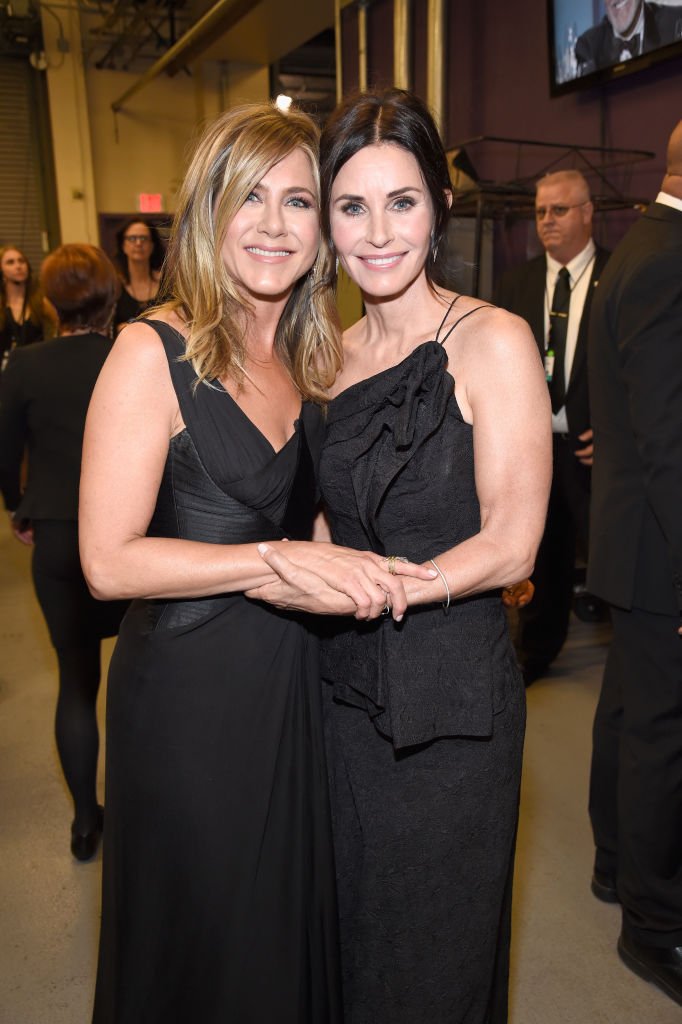 Their relationship developed so deeply that Courteney named Jennifer her daughter, Coco's godmother. Despite their busy schedules, the best buds have managed to keep themselves up to date with events in their lives.
This was the case recently when Courteney uploaded a picture of her daughter to Instagram, which PEOPLE reported shocked Jennifer.
In the image, Courteney and her 15-year-old daughter, Coco, appeared effortlessly beautiful as they both smiled at the camera.
Amid the numerous comments that flooded Courteney's post was Jennifer's, where she exclaimed about how fast Coco was growing. Jennifer's comment, which came with a string of red heart emojis, read:
"Coco! You're growing up way too fast. Or am I just protecting? I love you deep."
Courteney's post came a month after Jennifer revealed on "The Howard Stern Show" that the whole cast of "Friends," enjoyed dinner together.
PEOPLE further divulged that the reunion dinner took place at Courteney's house, which the 50-year-old reminisced saying:
"[David] Schwimmer was in town, and we all happened to have a window of time, so we all got together. We laughed so hard. We went to Courteney's. Nobody got naked; it was very civilized. But we just laughed a lot."
While fans have enjoyed seeing Courteney and Jennifer's real-life best friend relationship, there's more to it. According to CheatSheet, the pair is supportive of each other's choices and careers.
The site recalled the moment when Aniston won the Showest Female of The Year award in 2005. To celebrate her best girl, Courteney put out an ad in Hollywood Reporter, which read, 
"Congratulations, Jennifer. Your enormous heart makes you an incredible actress and beautiful friend. We love you. Courteney, David, and Coco."
The duo has also shown their support during their weddings as they have the maid of honor spot reserved for each other. When Jennifer got married to actor Justin Theroux in 2017, Courteney stood by her side as her maid of honor.
The rumor mill has it that Jennifer will allegedly return the favor when Cox marries her long-time partner, Johnny McDaid.
The pair even go on vacations together in attendance with their partner. This happened when they celebrated Aniston's 48th birthday together in Mexico.