Chrissy Teigen Wears Onesie Featuring Husband John Legend's Sexiest Man Alive Cover for Thanksgiving
Chrissy Teigen couldn't be more proud of her husband's new "Sexiest Man Alive" title, and she showed this by spending the Thanksgiving holiday wearing a onesie with his face all over it! 
Via Instagram, Teigen shared a picture of herself and her close friends, chef Paul Barbosa and actress Bronwyn Reed.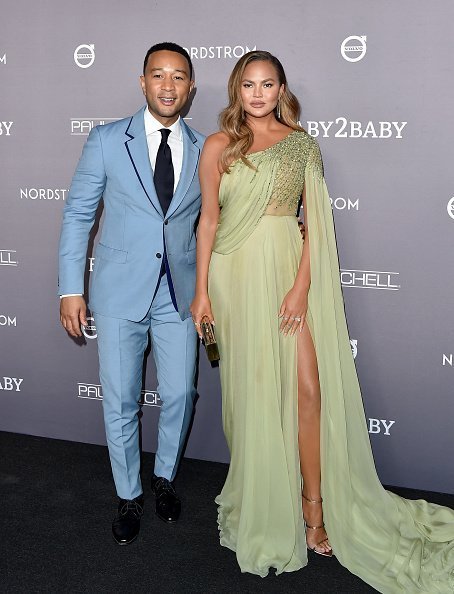 The photo would be ordinary but for the trio's matching onesies, which featured a picture of John Legend's People magazine cover that announced that he was 2019's Sexiest Man Alive. 
Teigen had a small smile on her makeup-free face at the time of the shot as she sat on the floor beside Barbosa. She captioned the snap:
"Great pic guys, we all look great!!! @bronwynreedofficial @chefpaulbarbosa"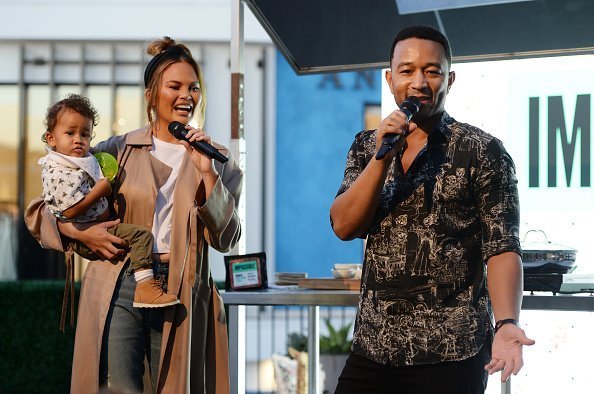 Only a few days old, the picture has already amassed over 300k likes as well as hundreds of comments, one of which was noticeably from Legend himself.
"Stunning," the gorgeous crooner wrote in the comments section alongside many other compliments for the humorous trio pictured. 
In admiration, one fan, @hayleysgilmore wrote:
"Aside from the thirsty comments, I'm loving these matching jammies, and it was a brilliant troll! A++ @chrissyteigen."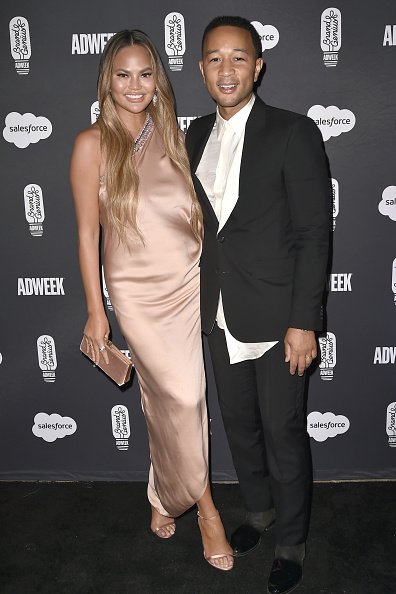 A significant number of fans also expressed a longing to possess the outfit. One such fan, @therealvflores wrote:
"Not gonna lie, can't wait until you guys spring clean, and these end up at a goodwill near me. @chrissyteigen."
John Legend was only recently announced People's Sexiest Man Alive, and it appears that it is his wife of six years that is enjoying it the most. The "Bring the Funny" host even updated her Twitter bio to read,"currently sleeping with people's sexiest man alive."
my secret is out. I have fulfilled my dream of having boned @people's sexiest man alive!! an honor!!!!! pic.twitter.com/xu7ygnhOZk

— chrissy teigen (@chrissyteigen) November 13, 2019
When it comes to supporting John Legend, no matter how controversial the subject may be, the leggy model is always at the fore. Following her husband's new title, a backlash is expected from trolls, and Teigen shares that she is very prepared for it. 
She tweeted:
"I cannot WAIT for people to get mad about John being the sexiest man alive. It's my new Starbucks holiday cup."
It is not only Teigen that is ready to support Legend, his "The Voice" co-judge, Blake Shelton has also offered him advice on battling the expected criticism. 
Shelton, who is the former SMA, shared that after breaking the good news to Legend, he shared some wise words with him.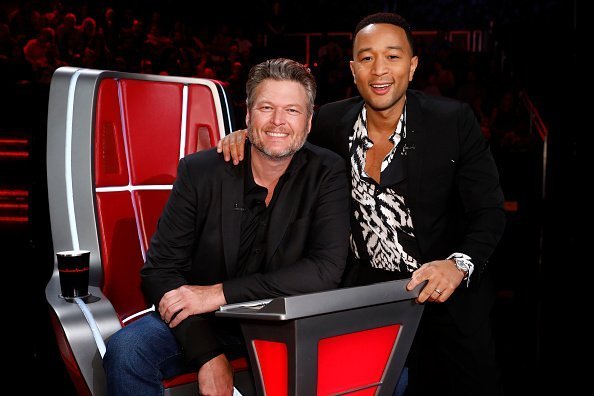 He said:
"I told him, I said, 'Hey man, listen. After this announcement comes out, wait about two weeks before you look at social media. Because everybody that ever hated you is gonna, have something to say about it.'"
Shelton won the People's Sexiest Man Alive in 2017.