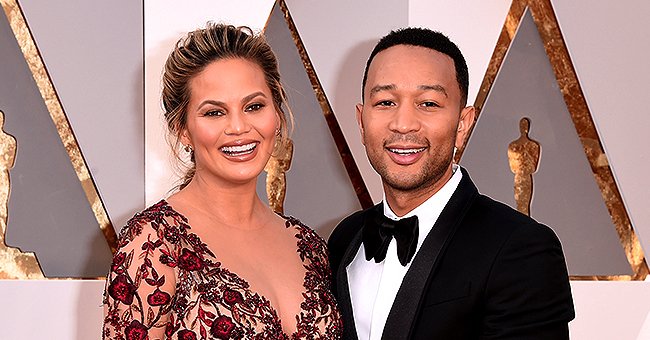 Getty Images
Chrissy Teigen Wears Onesie Featuring Husband John Legend's Sexiest Man Alive Cover for Thanksgiving
Chrissy Teigen couldn't be more proud of her husband's new "Sexiest Man Alive" title, and she showed this by spending the Thanksgiving holiday wearing a onesie with his face all over it!
Via Instagram, Teigen shared a picture of herself and her close friends, chef Paul Barbosa and actress Bronwyn Reed.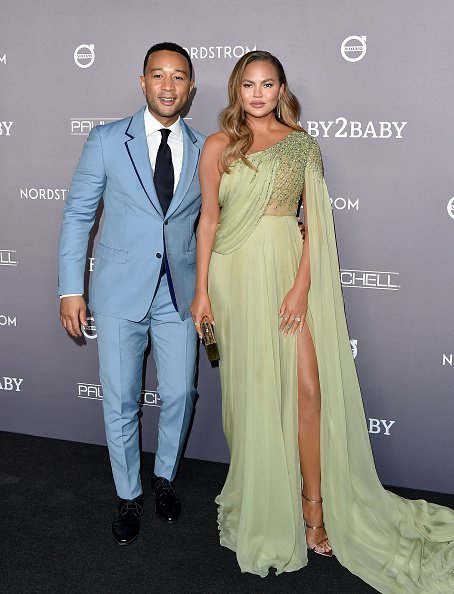 John Legend and Chrissy Teigen attend the 2019 Baby2Baby Gala Presented By Paul Mitchell at 3LABS in Culver City, California | Photo: Getty Images
Teigen had a small smile on her makeup-free face at the time of the shot as she sat on the floor beside Barbosa. She captioned the snap:
"Great pic guys, we all look great!!! @bronwynreedofficial @chefpaulbarbosa"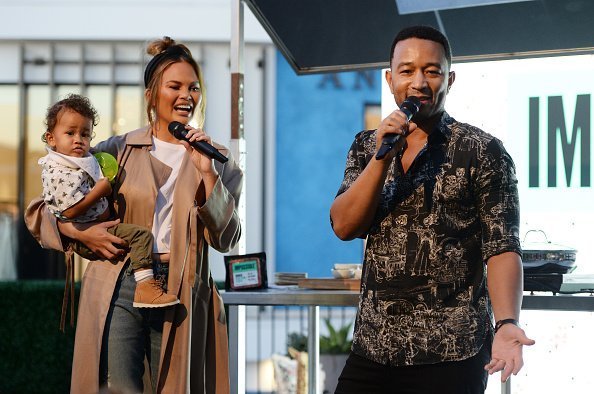 Chrissy Teigen and John Legend attend the Impossible Foods Grocery Los Angeles Launch with "Pepper Thai" Teigen at Gelson's Westfield Century City | Photo: Getty Images
"Stunning," the gorgeous crooner wrote in the comments section alongside many other compliments for the humorous trio pictured.
In admiration, one fan, @hayleysgilmore wrote:
"Aside from the thirsty comments, I'm loving these matching jammies, and it was a brilliant troll! A++ @chrissyteigen."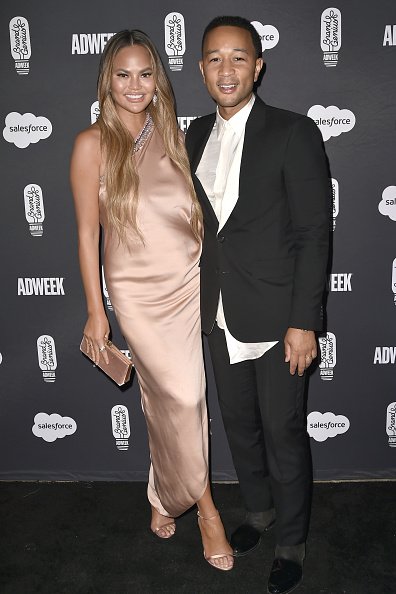 Chrissy Teigen and John Legend attend The 2019 Brandweek Brand Genius Awards Gala in Palm Springs, California. | Photo: Getty Images
A significant number of fans also expressed a longing to possess the outfit. One such fan, @therealvflores wrote:
"Not gonna lie, can't wait until you guys spring clean, and these end up at a goodwill near me. @chrissyteigen."
When it comes to supporting John Legend, no matter how controversial the subject may be, the leggy model is always at the fore. Following her husband's new title, a backlash is expected from trolls, and Teigen shares that she is very prepared for it.
"I cannot WAIT for people to get mad about John being the sexiest man alive. It's my new Starbucks holiday cup."
It is not only Teigen that is ready to support Legend, his "The Voice" co-judge, Blake Shelton has also offered him advice on battling the expected criticism.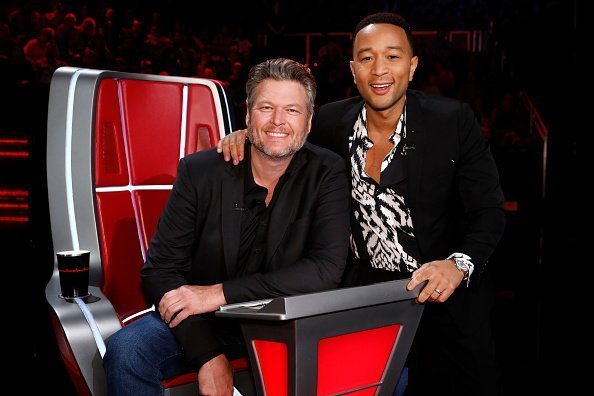 Blake Shelton and John Legend posing for a photo on the set of The Voice | Photo: Getty Images
"I told him, I said, 'Hey man, listen. After this announcement comes out, wait about two weeks before you look at social media. Because everybody that ever hated you is gonna, have something to say about it.'"
Shelton won the People's Sexiest Man Alive in 2017.
Please fill in your e-mail so we can share with you our top stories!