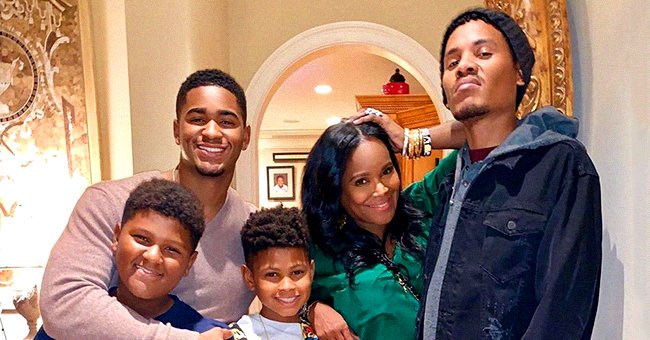 Instagram/tamekafoster
Usher's Ex-Wife Tameka Foster Is All Smiles in Rare Photo with Her 4 Handsome Sons on Thanksgiving
Tameka Foster was with her four children looking well and happy in a rare photo on Thanksgiving in spite of the loss of one of her children.
Tameka Foster's Thanksgiving couldn't be happier with the presence of her four sons.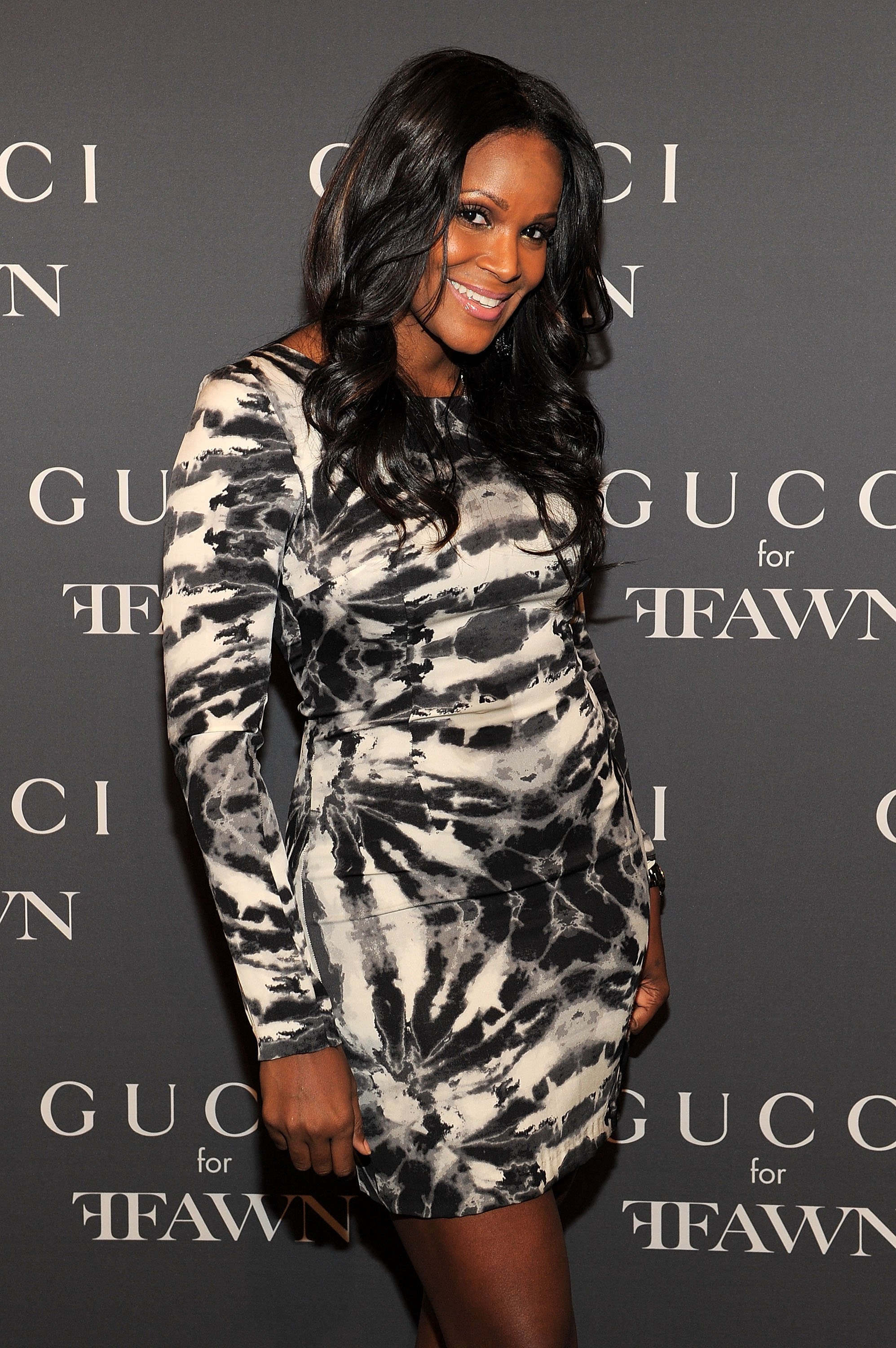 Tameka Foster at a Gucci event in September 2010. | Photo: Getty Images
PARTY OF FIVE
Tameka gratefully shared photos of her family with big smiles as they celebrated the turkey holiday. Her two older sons, Darin, 29 and Ryan, 21 looked all grown up next to Usher V, 12, and Naviyd, 9, the two boys she shares with Usher.
It must be a bittersweet holiday for Tameka every year having lost one of her sons, Kile back in 2012.
The 48-year-old mom revealed in her caption that they spent the holidays in Atlanta and described it as "Thanksgiving Love!!" She also shared other pics showing family and friends who were with them for the occasion.
Grandma Tina was present and even shared screen time with her daughter in one of the clips Tameka shared. "I love my family and friends. Grateful for them," the fashion stylist added in her caption.
LOSING ONE OF HER SONS
It must be a bittersweet holiday for Tameka every year having lost one of her sons, Kile back in 2012. The 11-year-old boy was critically injured when a jet ski ran over him in a freak accident at a lake. He died of heart failure two weeks after.
Kile was one of Tameka's two children with her ex-husband, Ryan Glover. His brother is Ryan. Though he now remains a memory, his mother paid tribute to him recently by creating a children's animated series in his honor.
The series called "The Odd Life of Kyle Liles" is about a middle-schooler who acquires superpowers courtesy of a mood ring he purchased at a toy store.
One of Kile's ambitions was to have his own show or children's network. By way of Tameka's 10-episode series, she tried to achieve that for her son. The project had been in the works since 2013 with Tameka funding it herself. Last August, she hoped to receive donations to complete it.
HER "BEST MISTAKE"
Meanwhile, Tameka's relationship with her former husband, Usher appears to be so much better nowadays. After a bitter custody battle over their two boys resulting in Usher getting primary custody of them in 2013, it seems they're past the animosity and are now, as Tameka terms it, "framily."
In October, Tameka greeted Usher on his 41st birthday in a now-deleted post and assured him that he would always have her love.
"Many don't realize that it's always love even when it looks like hate and that you will forever remain in my soul circle..." she had written. "Framily Forever," she added while using the hashtag #BestMistake.
Usher and Tameka were only married for two years from 2007 to 2009. They now co-parent their two sons and would sometimes hang out as a family. In October, they were together at a charity event proving they've made up and are good friends.
Please fill in your e-mail so we can share with you our top stories!